Little Princess Trust News
Yorkshire Shepherdess finds time for The Little Princess Trust
Star of TV series has first proper hair cut in 30 years
The star of a television series has taken time out of her busy schedule to help The Little Princess Trust.
Amanda Owen is a familiar face to many after featuring in Channel Five's most popular show, Our Yorkshire Farm.

As a shepherdess, hill farmer, writer, photographer, public speaker and mother-of-nine, she has understandably found it a challenge to make time for a salon visit.
But when she told Topic UK editor Gill Laidler that 30 years had passed since her previous professional cut then the journalist knew just the person to call.
Celebrity hairdresser Andrew Barton is another proud Yorkshire entrepreneur as well as being the Hairdresser Ambassador for The Little Princess Trust.
So he was more than happy to swap his Mayfair salon and return to his northern roots, not least because he was able to ask Amanda to donate her hair to LPT.
As the Creative Director at the award-winning salon group Headmasters (LPT's official Hairdressing Salon Supporter), Andrew has a wealth of experience in the profession – but even he learned a few new cutting skills on Amanda's remote farm.
Amanda's hair cut took place in a barn, complete with sheep, chickens and a proud peacock watching on. And after she was given her new 'choppy bob', five of her children also sat still long enough to get their own hair cut by Andrew and donate more long locks to The Little Princess Trust.
But Andrew's work on the farm was not complete and he proved he really is a cut above other hair stylists when he turned his hand to shearing sheep!
Amanda's husband Clive gave Andrew a quick lesson before the stylist, more used to giving celebrities a trim, made his way towards a ewe.
"Clive made it look easy, but it was incredibly difficult and of course I was worried that I would hurt the animal, although I was assured I wouldn't," Andrew added.
With sheep, children and a shepherdess all sporting new looks, Andrew's work was done – and he certainly had impressed.
"I am so thrilled with my new haircut," said Amanda. "It will be so easy for me to manage. I wish I had taken the plunge and had it cut years ago – it feels amazing.



"It is a nightmare each morning getting the girls to brush their long hair, so their new shorter styles not only make them look cute, their hair will be much more manageable and less of a drama for me trying to get the knots out!



"The bonus is of course that The Little Princess Trust will receive lots of hair for their wigs."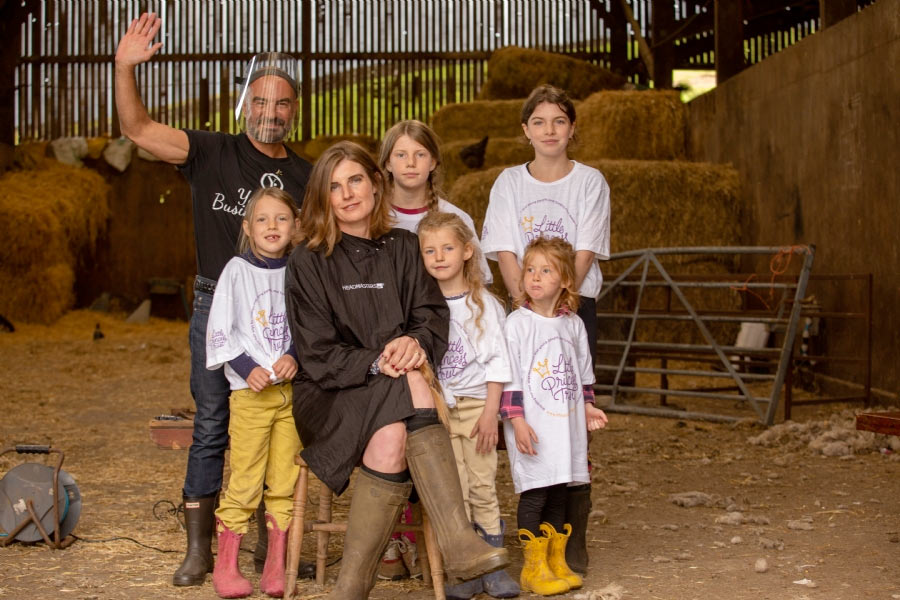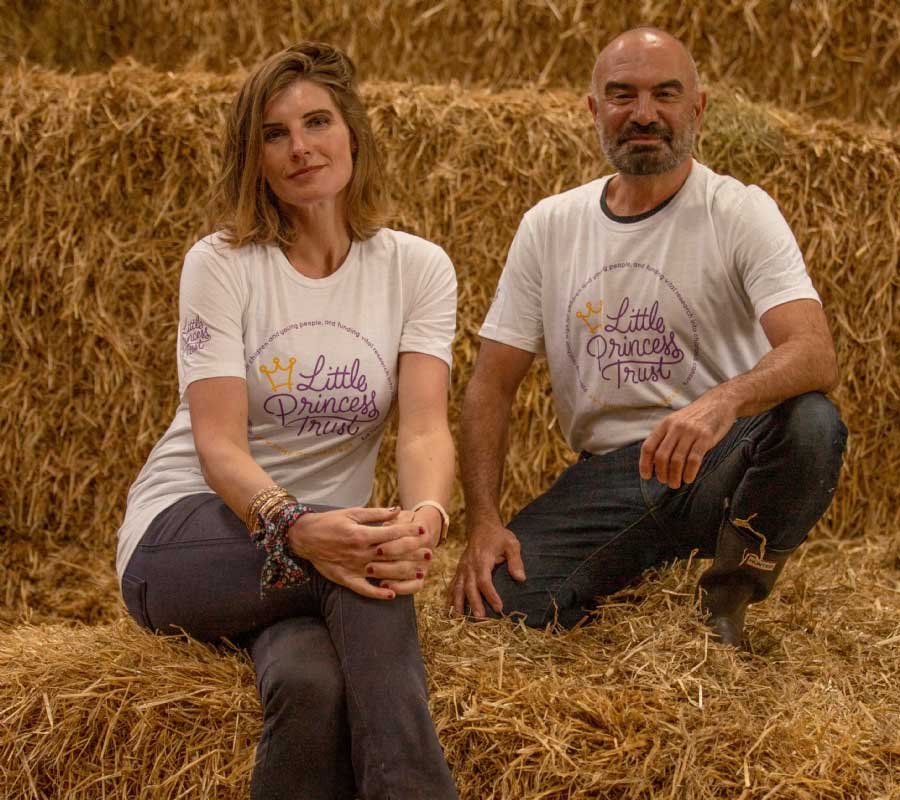 ---