Become a Hairdressing Hairo!
A Hairdressing Hairo is the name we give to each of the amazing hair professionals who support our work.
They play a crucial part in helping us by promoting our free wig provision service, cutting hair and ensuring those donations of long locks are safely sent to us.
Read on to see how you can become a Hairdressing Hairo and help us give Hair and Hope to children and young people.
Salons - How to support us
Display the window stickers and mirror clings (included in the pack) in your salon to promote our work.
The pack also contains leaflets and collection boxes so please use them to highlight your support and spread the word.
Encourage anyone donating their hair to order a free fundraising pack and help us turn their hair into a beautiful wig.
Offer Free Haircuts to anyone donating more than 12 inches of hair.
Fundraise for us by hosting a Funky Hair Funday in your salon.
Order a cutting cape from our online shop.
Sign up to our newsletter.
Tag and follow us on social media.
Step-by-Step Guide
Follow these three simple steps to make the perfect hair donation.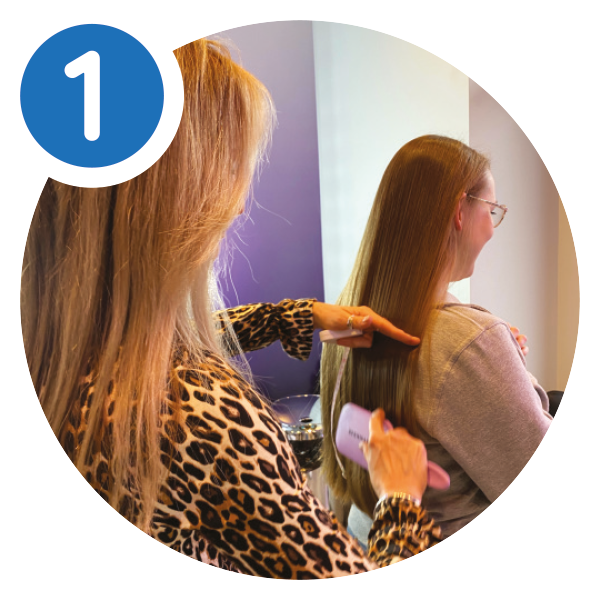 Wash and dry the hair thoroughly. Please ensure any conditioner is completely rinsed out and do not use any styling products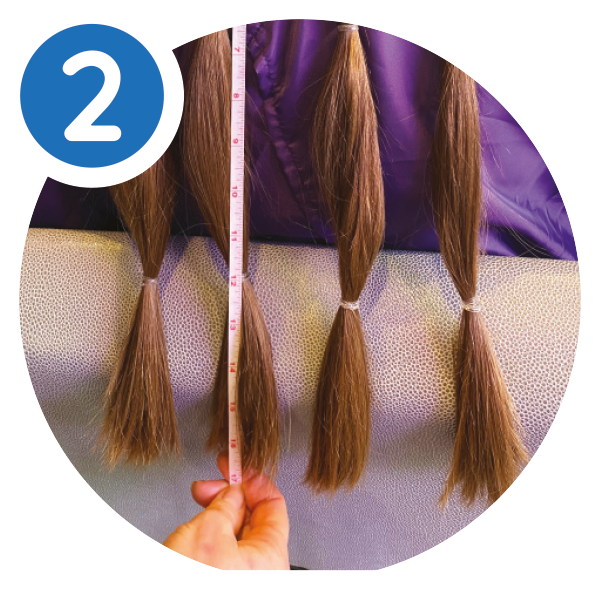 Secure all ponytails at both ends with a hair band, and one halfway down. For longer ponytails please include more hair bands at regular intervals. cut above the top hair band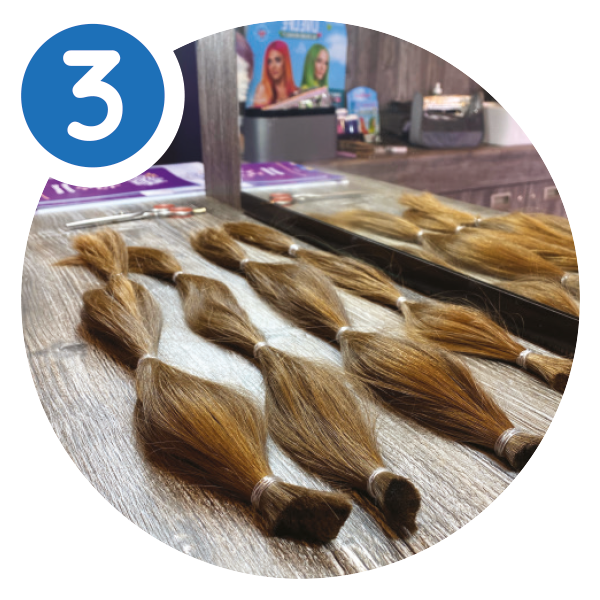 Ask your client to post their hair to us in a recyclable envelope along with their completed Hair Donation Form so we can thank them with a certificate.
Hair Requirements
We encourage all of our supporters to keep growing until they have at least 12 inches (30cm) of hair to donate.
Clean, dry hair, from any gender (please do not send us wet hair - it will not dry properly and is not useable).
Great condition (no split ends) and of any natural colour.
Straight, wavy or chemically straightened hair.
Permanently dyed*, bleached/highlighted hair (*if dye is of a natural colour).
We accept hair from within and outside the UK.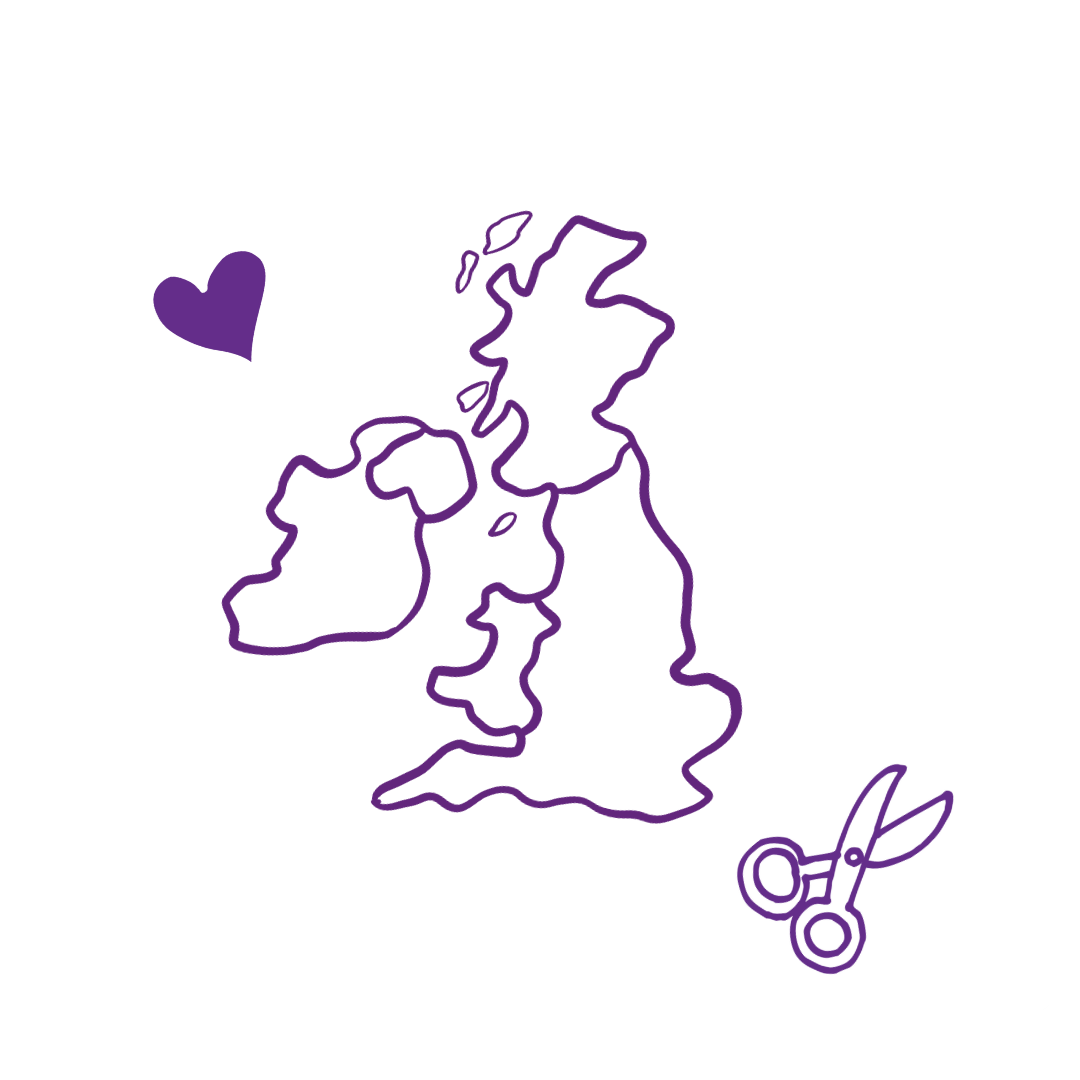 Find a Free Haircut
We have made a list of the fantastic salons around the UK that offer free haircuts to anyone donating more than 12 inches of hair to LPT.
Request Your FREE Salon Pack Here!
Enter Your Details
Please complete this form.
HAIR FOR EACH OTHER
Over the next few months, we will be running a campaign to shout about the amazing hairdressers, barbers and stylists who support us - and to also invite others to join the LPT family.
Hair For Each Other is a campaign that will rightly shine a light on those unsung heroes who play a crucial part in helping us provide our free wig provision service - and also highlight the best ways for hair professionals to support us.
Ask us
If you have any questions or would like to become a Hairdressing Hairo, please get in touch. We value all of our supporters and can't wait for you to be involved.
We have fantastic, supportive wig fitters across the UK and Ireland to ensure anyone that needs one our LPT wigs doesn't have to travel too far.
Wig fitters are very different to our Hairdressing Hairoes and undergo training to ensure they follow our wig fitting guidelines and high standards while respecting the wig recipients' privacy.
If you want to know more about our wigs, visit our 'Request a Wig' page here.