Our Story
The Little Princess Trust has been helping children and young people since 2005.
What We Do
The Little Princess Trust provides free real hair wigs to children and young people, up to 24 years, who have lost their own hair through cancer treatment or other conditions.
We also fund childhood cancer research searching to find kinder and more effective treatments.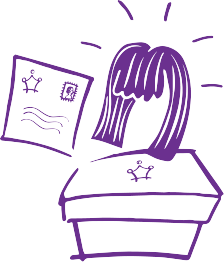 Hair and Hope
We work closely with a trusted network of accredited wig fitters to ensure our wig recipients never have to travel far for their wig fitting.
We know that the children and young people we support may be facing many challenges, so we make the process of requesting a wig as easy and as straightforward as possible.
Providing free real hair wigs is at the heart of what we do, but we also want to support the development of less aggressive and less toxic cancer treatments.
In 2016, thanks to the huge efforts of our fantastic fundraisers, we were able to begin funding scientists researching paediatric cancer.
We have now funded 128 research projects searching for kinder and more effective treatments for all childhood cancers as we continue to follow our vision to give Hair and Hope to every young person with cancer until there is no longer a need for what we do.
The Little Princess Trust has now provided over 15,000 wigs to children and young people with hair loss.
We have also invested £23 million in ground-breaking childhood cancer research.
Please watch our film to find out more about our charity - and how your support can make a real difference to children with cancer.
How We Spend
Last year we were able to help hundreds of children and young people by providing them with a real hair wig.
It costs on average £700 to provide one wig to a child or young person. This cost covers the making, fitting and styling of the wig.
The Little Princess Trust covers all costs to ensure our service is completely free for our wig recipients - but we can only do this thanks to your support.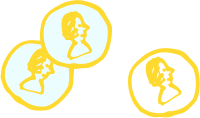 Since we began funding research into childhood cancers, we have provided grants totalling £23 million.
Applications for this funding must pass our rigorous review and must ultimately benefit children.
By offering practical help and funding research, we are able to help children now and into the future.

We are able to continue doing this, thanks to the fantastic support of our donors and fundraisers.