Our Ambassadors
Meet our fantastic Ambassadors, supporting us in many different ways. Find out who they are and how they are working with us.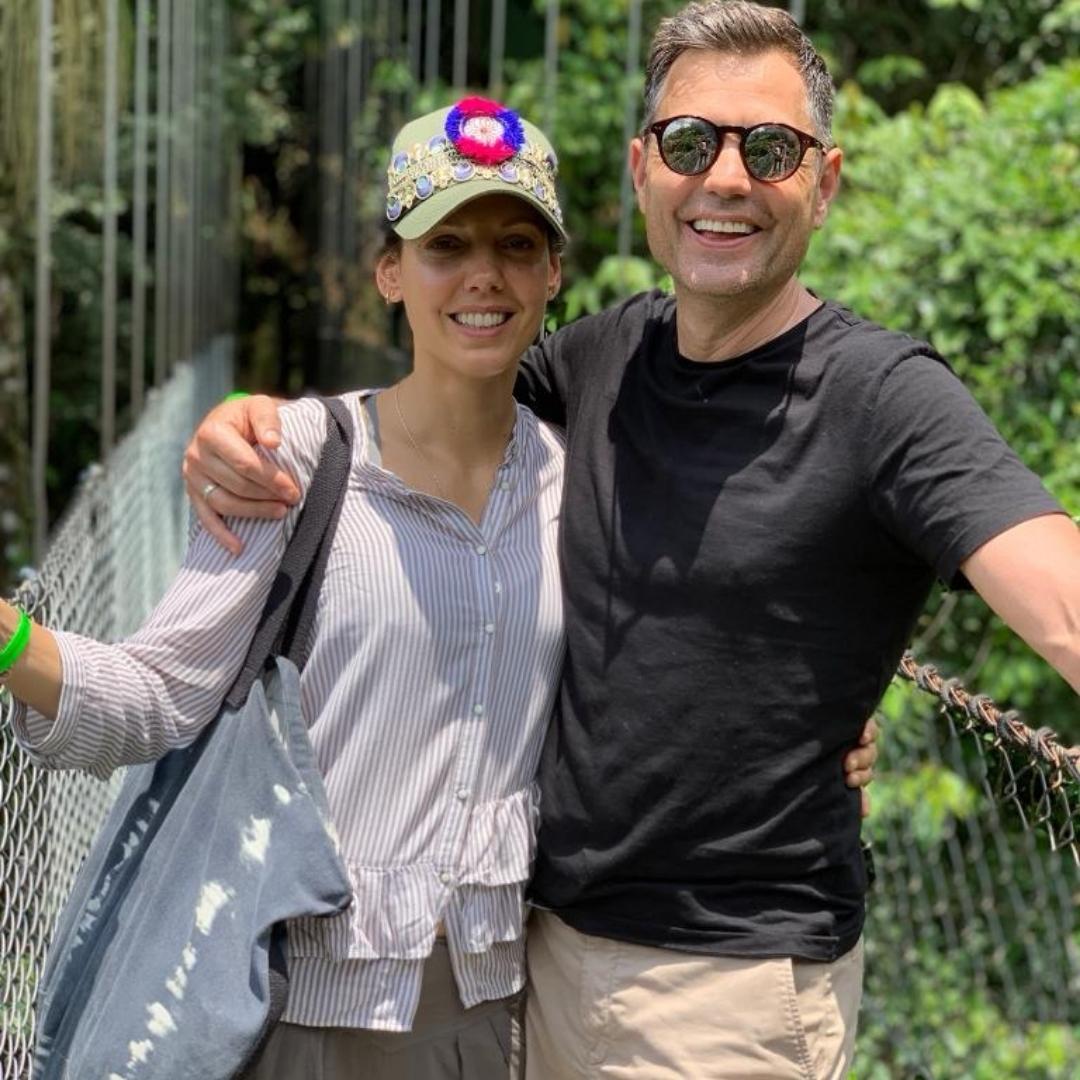 Tim & Dani Binnington
Tim and Dani Binnington became involved with The Little Princess Trust through their invention, the Manta Healthy Hair Brush.
Dani had a life threatening cancer experience when their three girls were all under 5 years old. Dani's personal experience with cancer and hair loss from chemotherapy meant that her husband Tim, a hairdresser and salon owner was driven to create a hairbrush that would be gentle enough for even the most delicate hair and sensitive scalp.
They then aligned Manta to LPT where children would benefit from receiving a Manta brush delivered with each wig. LPT is so close to their hearts and Tim and Dani are honoured to be Ambassadors.
Teiva Collins
Teiva was invited to be an ambassador for LPT 20 months after being diagnosed with Leukaemia while still going through chemotherapy. She lost her hair very soon after being diagnosed in May 2019, aged just 9. From the off The Little Princess Trust was there to support her and her family throughout her journey, providing her with a beautiful real hair wig, giving her the confidence to go into school when she felt well enough.
Teiva and her family set up an Instagram account to share her cancer story and help raise awareness for LPT, which included doing a number of radio, paper and even TV interviews while going through her treatment. Teiva feels incredibly proud and honoured to be an ambassador for LPT and after she finished her treatment at the end of 2021, says she is even more committed to doing as much as she can to help her LPT family. She looks forward to the day that LPT helps to achieve less harmful treatment for children facing cancer.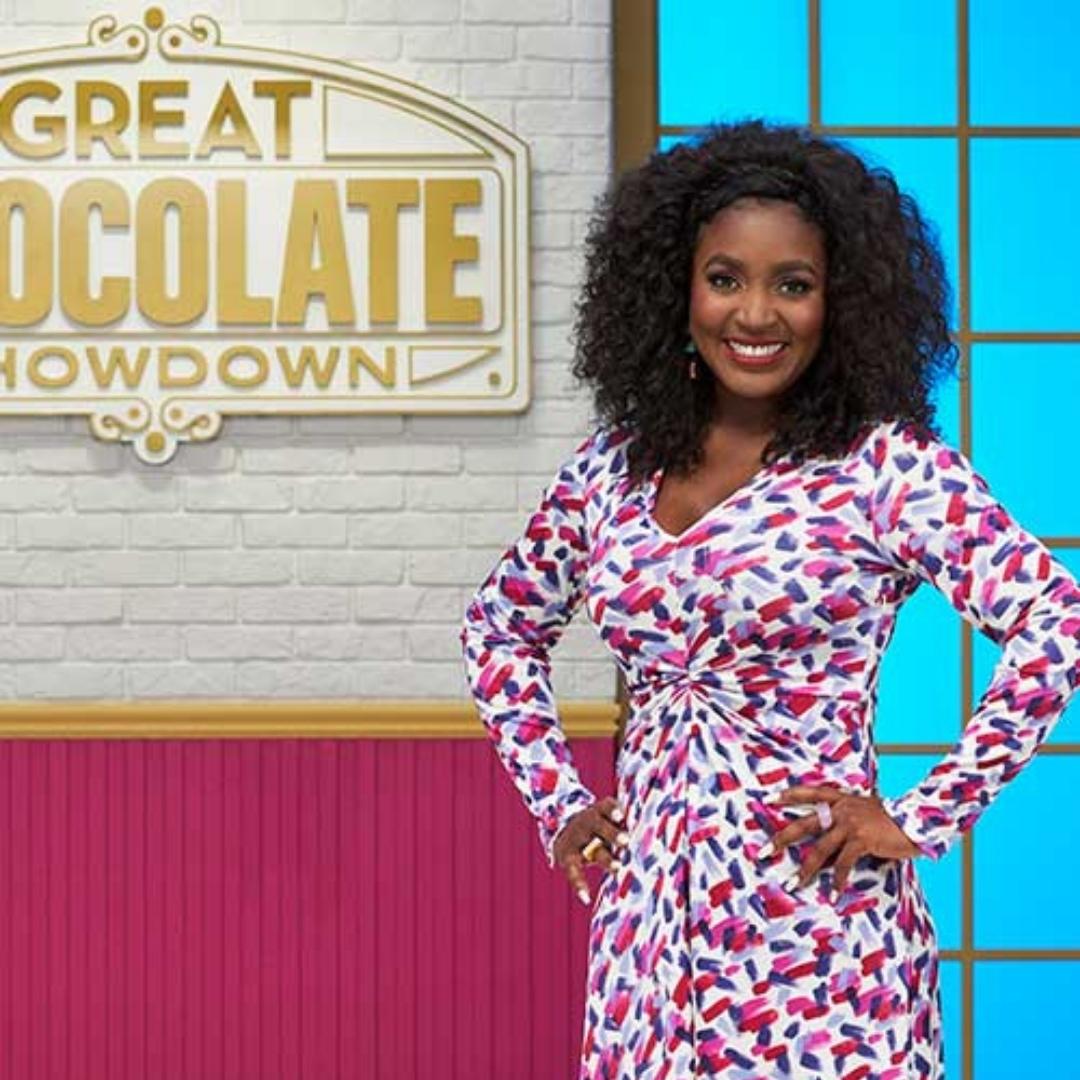 Cynthia Tooley MBE
Cynthia set up the first afro hair donation charity in the UK called Curly Wigs for Kids after struggling to finding any organisation able to turn her son's afro hair donation into a wig. The Little Princess Trust had always provided Afro-style wigs to its young recipients but these were made from straight hair donations which were later curled into the chosen style. After much trial and error, Cynthia managed to make a wig out of her son's hair and she then worked with The Little Princess Trust and our other partners on a new process for LPT to make Afro-textured wigs. The project was such a success that Cynthia was happy to pass on all requests made to Curly Wigs for Kids on to the wig referrals team at LPT.
Phil Brace, Chief Executive at LPT, said: "Finding a way to use Afro hair donations in our wigs has long been an ambition of our charity and it was brilliant to speak to Cynthia and tap into her knowledge and expertise. By working together, we really feel like we can make a huge difference."
Cynthia was made an MBE for services to business, mentoring, and charity in the 2023 New Year Honours List.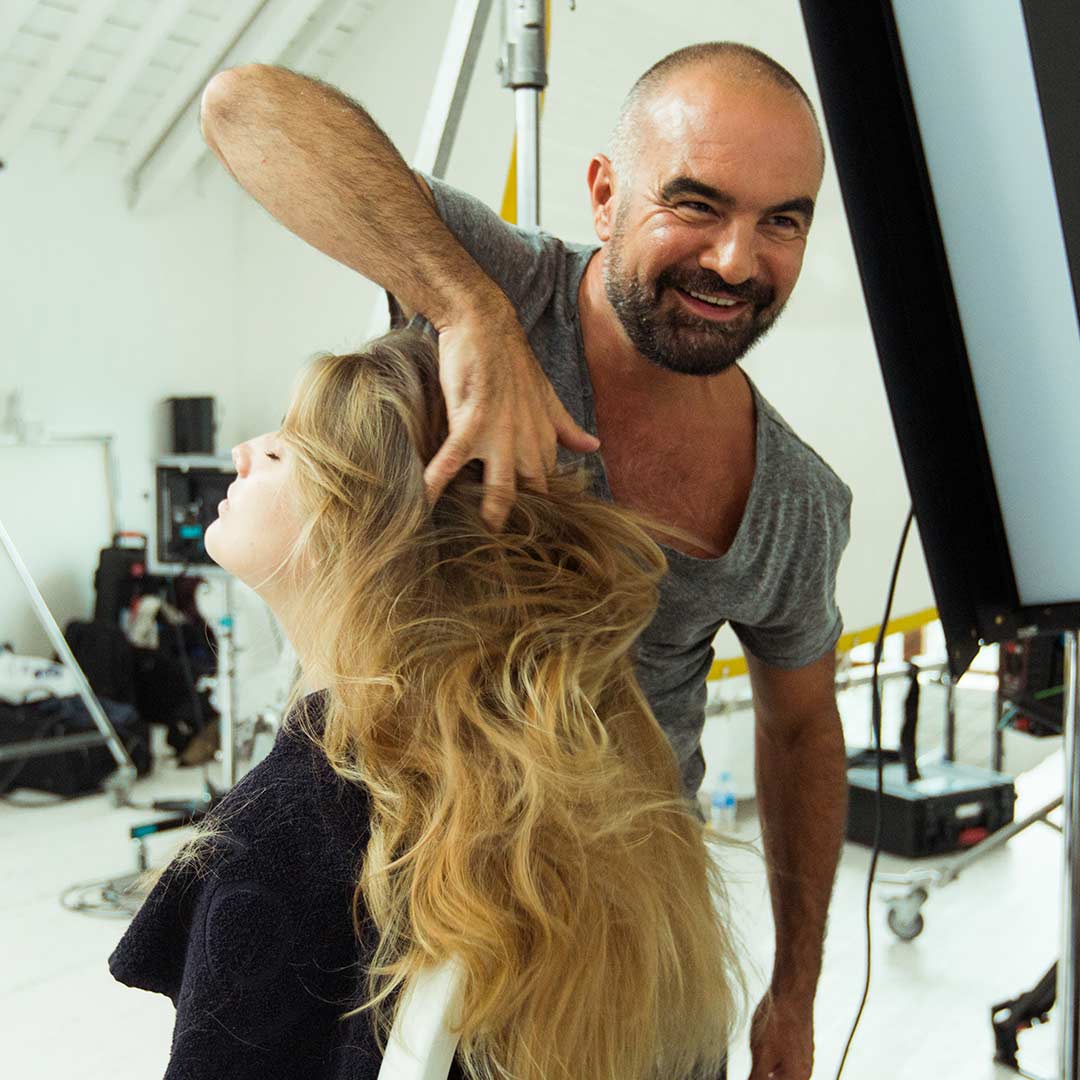 Andrew Barton
Andrew Barton is the Hairdresser Ambassador for The Little Princess Trust and has worked with the charity for many years showcasing the cause.
Awarded an honorary doctorate for his services to the industry as well as appearing on various TV shows for his hair expertise, Andrew is a passionate advocate of LPT.
He said: "Working with the trust is a huge honour and I'm always delighted to share the incredible work achieved by the trust as an ambassador"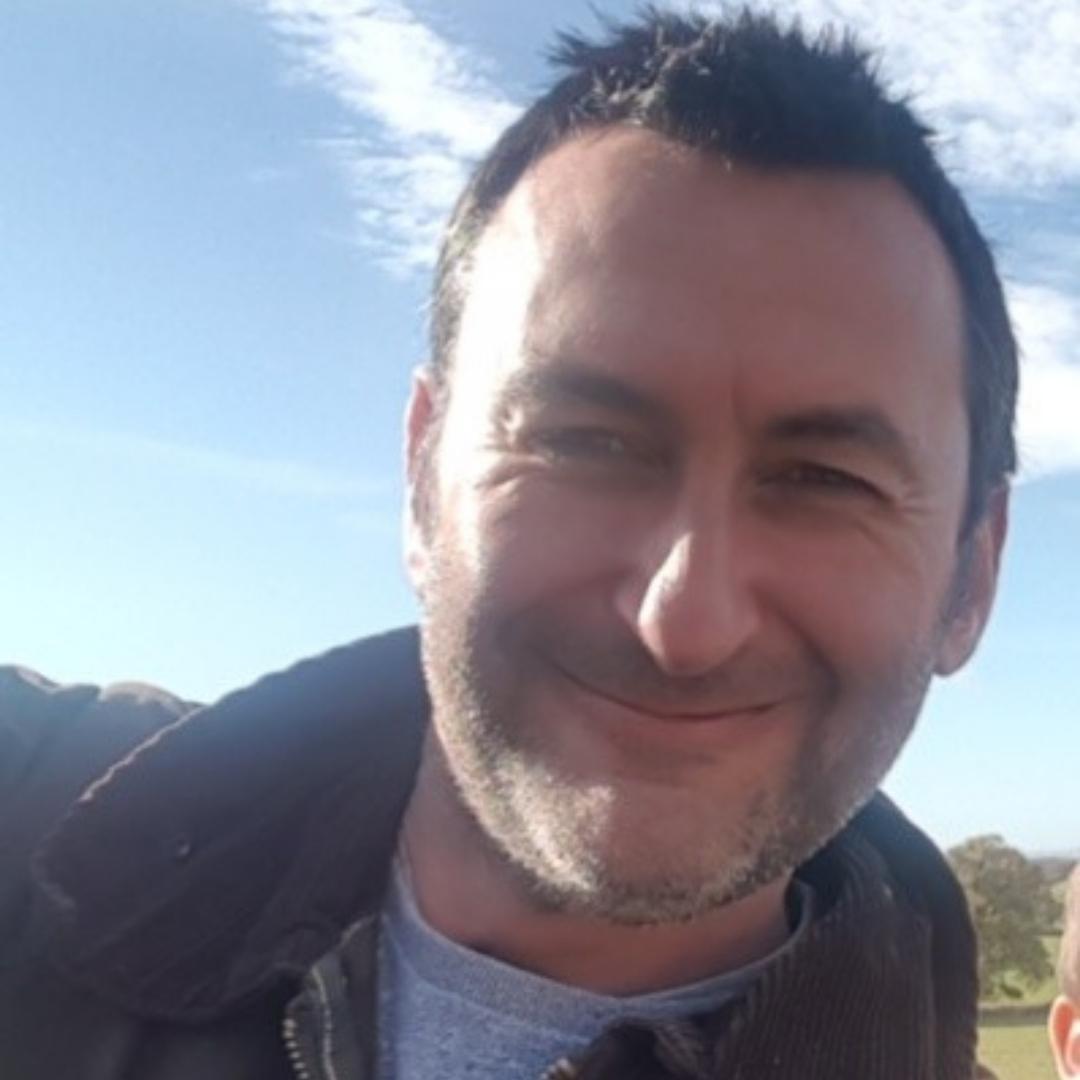 Martyn Edwards
Martyn Edwards, who has been an LPT Ambassador since 2019, is a chartered surveyor and director at Colliers. He was also formerly an executive Trustee and operational crew member for the charity, SARA, and published author. Martyn survived stage IV cancer in 2017, making a full recovery and has since taken pride in coordinating the annual Treasure Quest event which is now in its fifth year.
He also raises awareness in the corporate community and sponsorship for The Little Princess Trust while his son Fergus spreads the word of our work in the motorsport world.
"I loved the fact LPT are there to help children who lose their hair which, having lost my hair during treatment, is a difficult thing to go through," he said. "The work they do supporting childhood cancer research is also so incredibly inspiring."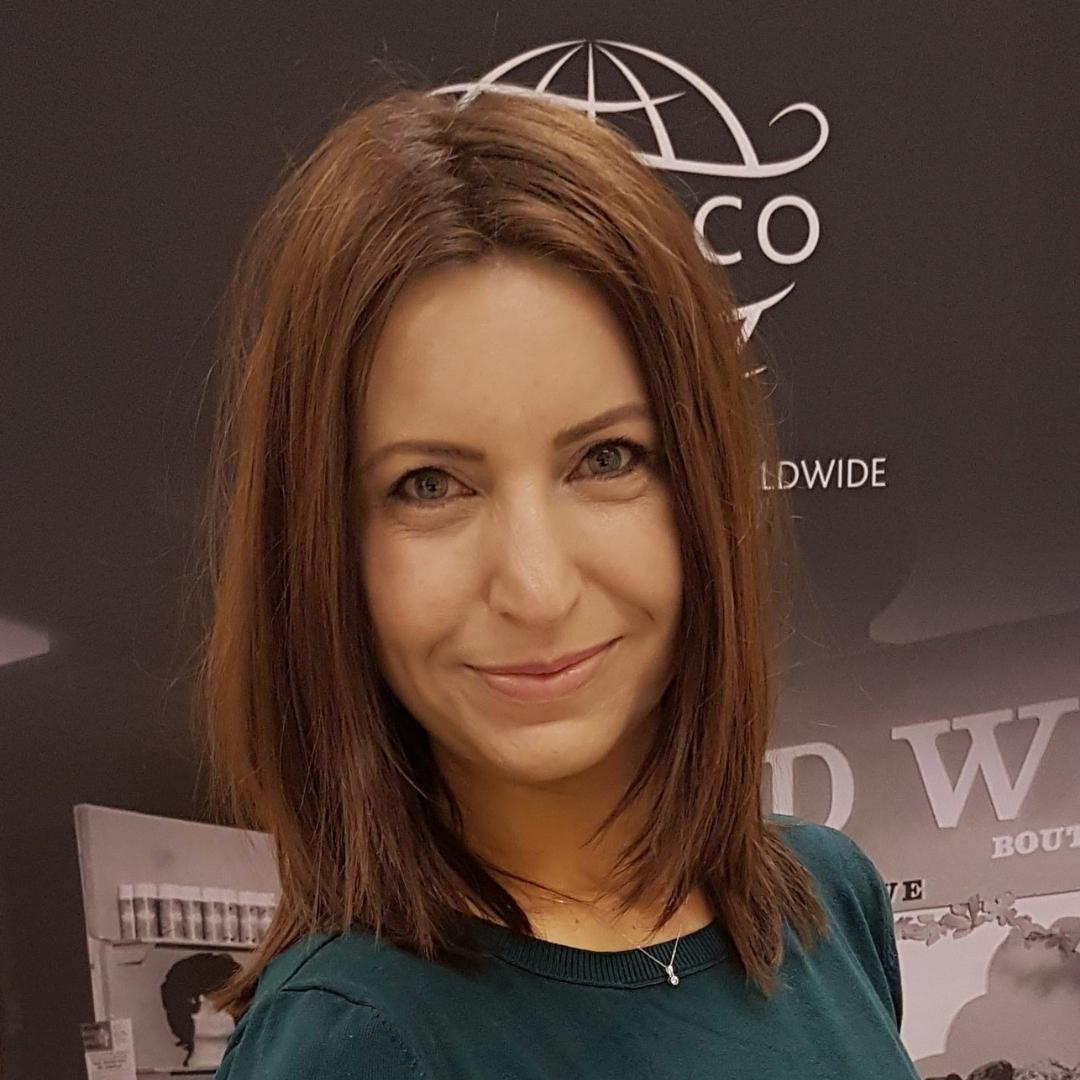 Anele Wyatt
Anele Wyatt is the Managing Director at Aderans UK and is immensely proud to be an LPT Ambassador.
Aderans has supported LPT since the the charity was founded in 2006 through the supply and sourcing of suitable wigs for those experiencing hair loss. Anele says Aderans is delighted to advocate the incredible work and causes LPT are involved with and will continue to contribute to ensure LPT's ongoing success.
Aderans provide an LPT fitting service in all their UK salons (London, Birmingham, Manchester, Edinburgh, Nottingham, Liverpool and Hove) where the company also offers expert advice, aftercare, and guidance.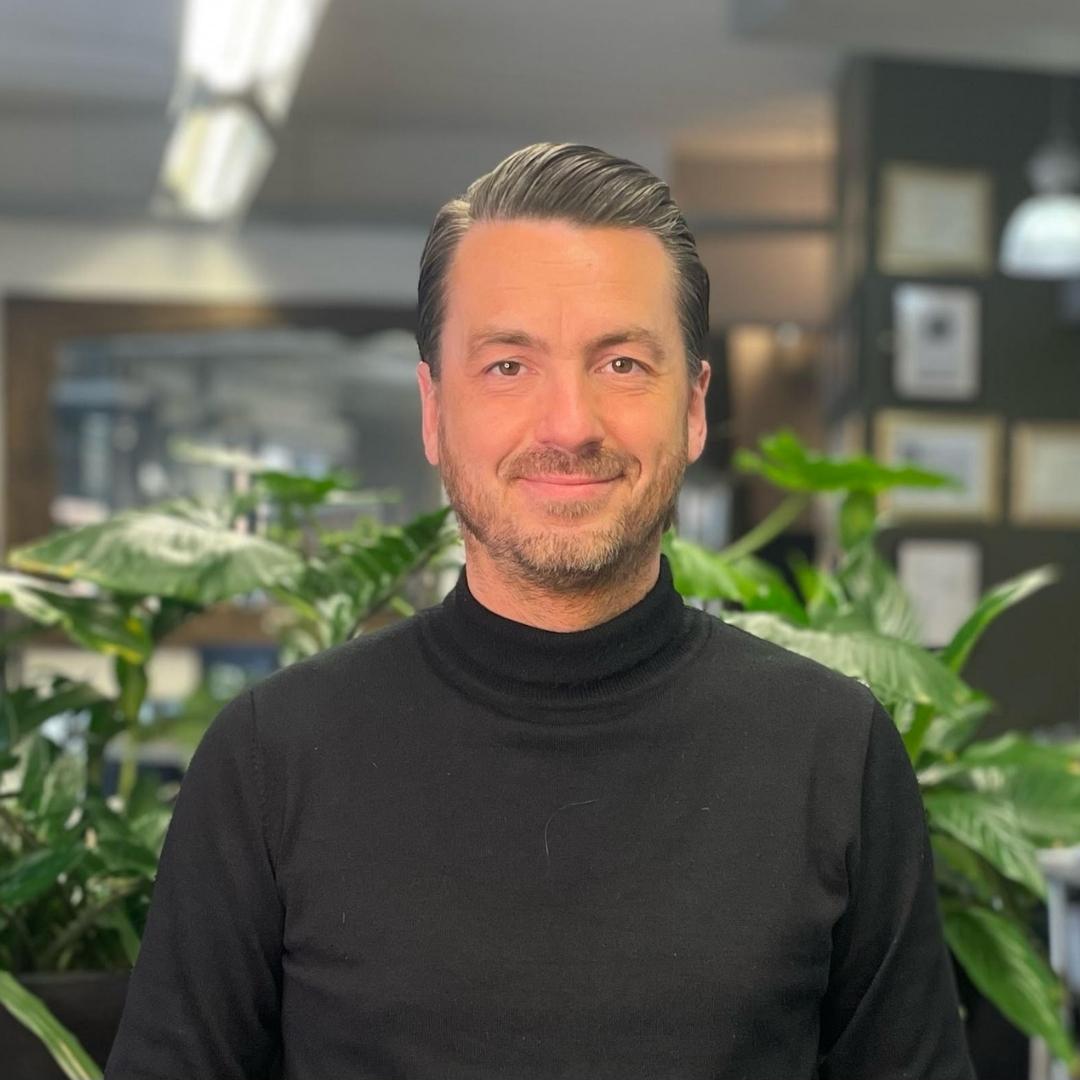 James Henderson
James Henderson is the owner of M Hair, a market leading hair and extension salon in Nottingham.
He is also the Global Ambassador for Great Lengths, a premium ethically sourced hair extension brand.
James first got involved with The Little Princess Trust in 2015 when he introduced the idea of recycling used Great Lengths hair extensions for hair donations.
And he is the person responsible for creating the collaboration between LPT and Great Lengths that exists today.
"I've always been in awe of the amazing work that the charity does and I'm proud to be an ambassador for such a worthwhile cause," he added.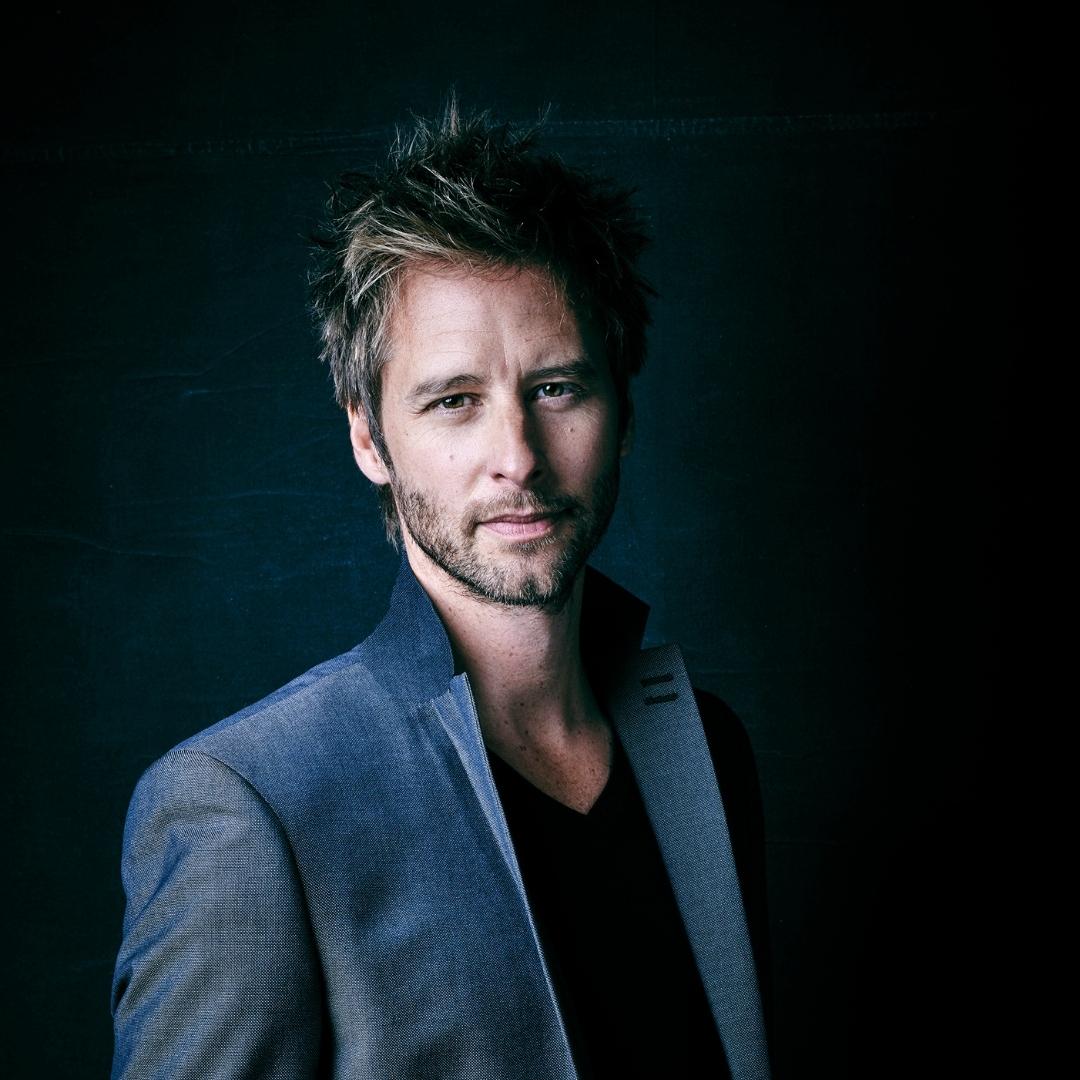 Chesney Hawkes
The one and only pop star Chesney Hawkes is honoured to be an ambassador for The Little Princess Trust.
Chesney and Phil Brace have been friends for a long time and when Phil told him about LPT, Chesney jumped at the chance to lend his support.
Chesney loves that the charity is driven by a desire to improve the lives of those they help and hopes that his presence as an ambassador will bring an awareness of LPT to a greater audience.
"The thought of putting any kind of smile on the faces of these children makes everything worthwhile," he said.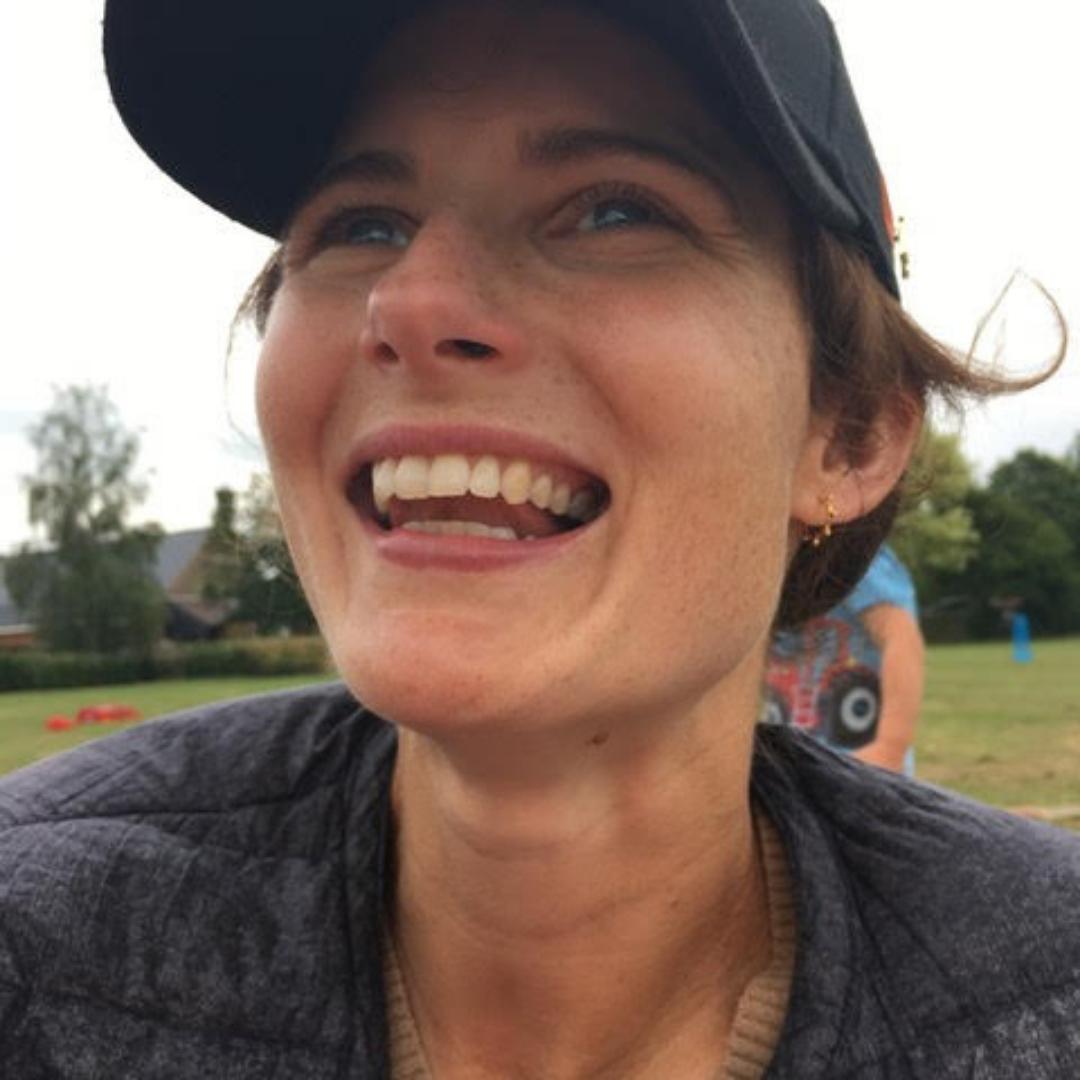 Rebecca Smith
Rebecca's debut children's book "SuperDaisy" is published in association with The Little Princess Trust, with all profits donated to the charity. The story provides an accessible resource for conversations about childhood illness, emphasising the strength of character developed by children facing the injustice of cancer.
As a former teacher Rebecca is delighted to be visiting schools, sharing this special book.
"It is a real privilege to support The Little Princess Trust and its incredible work," she said.
"Everyone who buys the book joins SuperDaisy and The Little Princess Trust in the fight against the injustice of childhood cancer."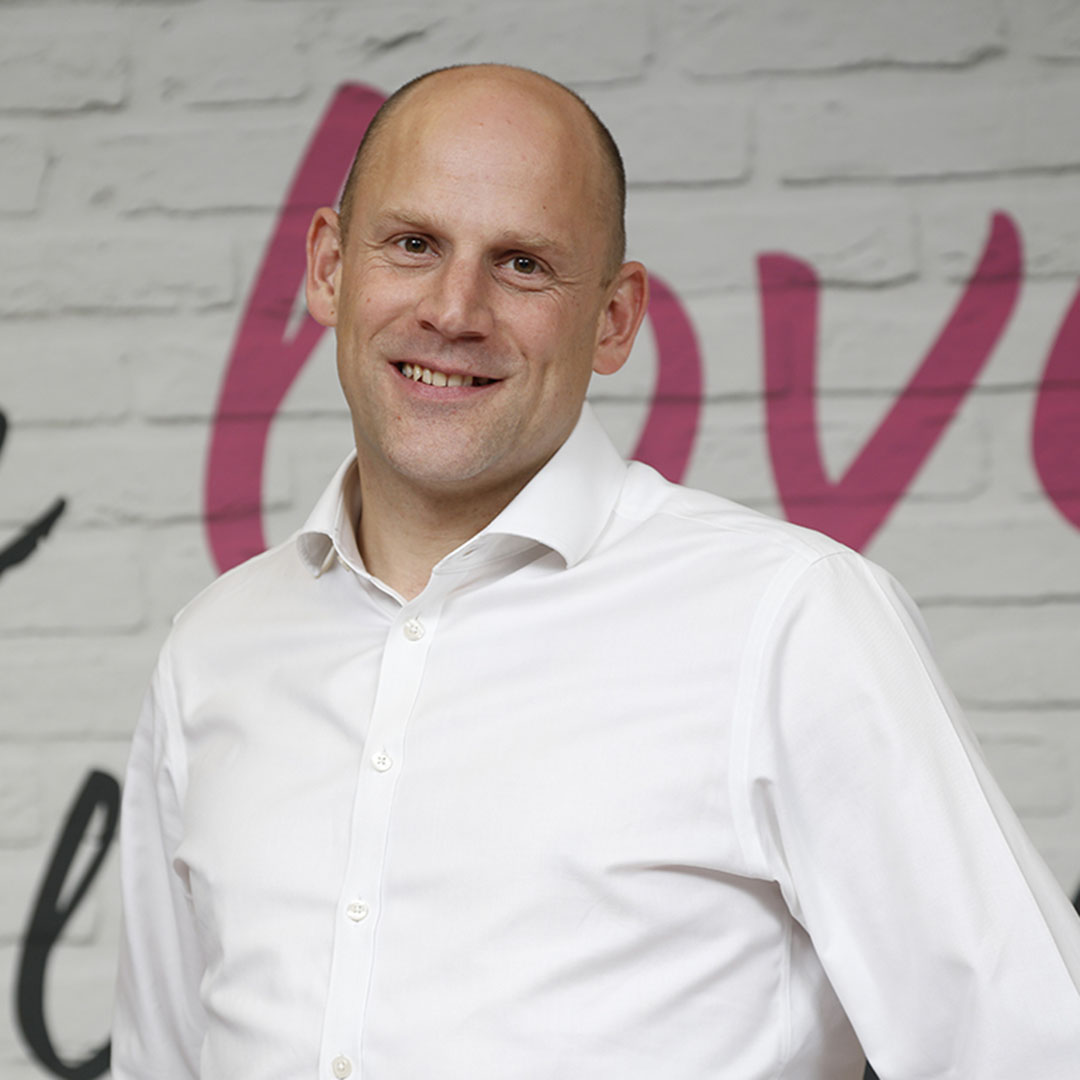 Richard Surridge
Richard feels very privileged and lucky to be in a position to support The Little Princess Trust.
Richard loves being able to join up so many people who are able to donate their hair and raise funds.
"Every time I meet and work with people at The Little Princess Trust, I come away in awe of what they do."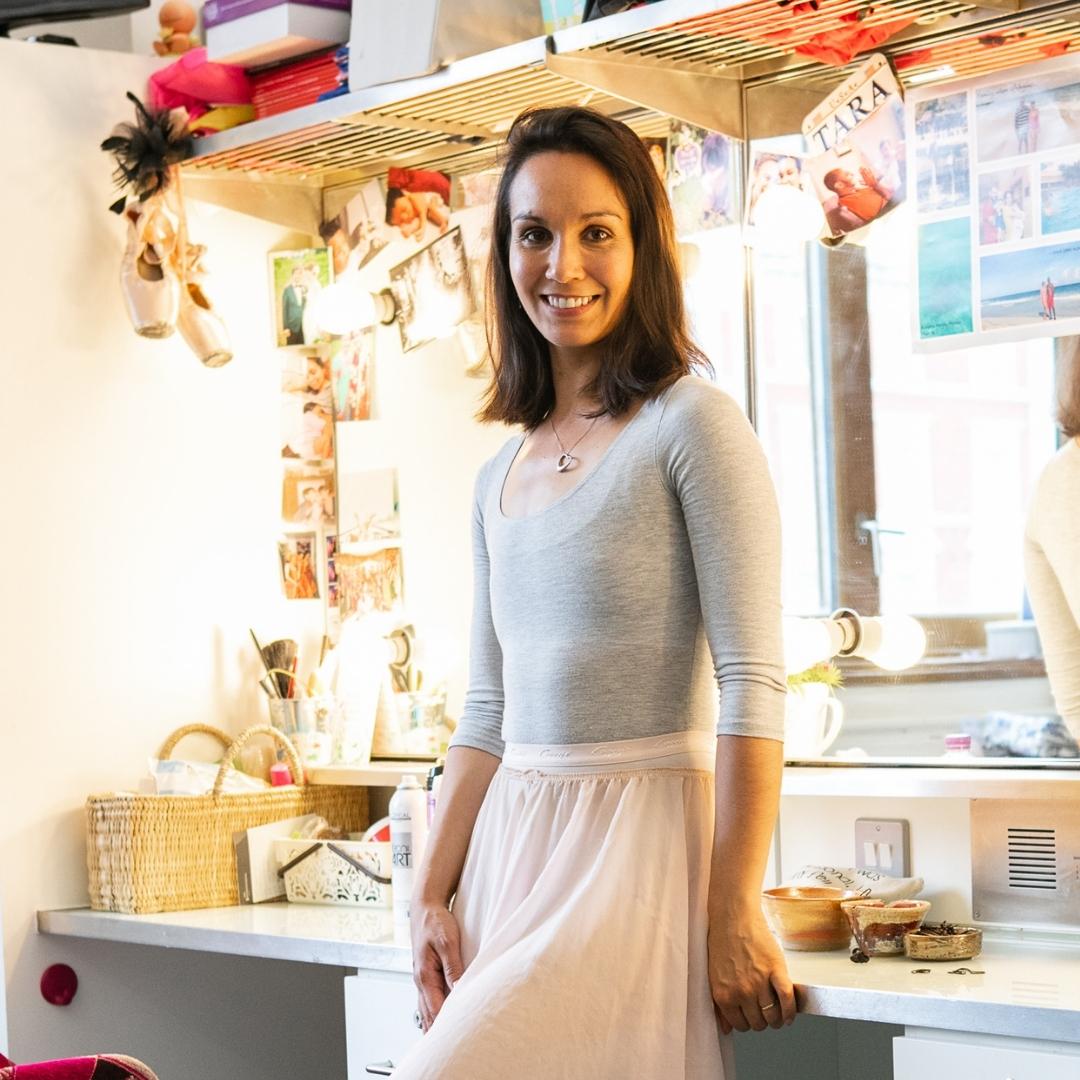 Tara-Brigitte Bhavnani
Tara-Brigitte is a ballet dancer with the Royal Ballet whose had long hair her whole life. In 2018 she heard about The Little Princess Trust which motivated her to cut her hair short for the first time.
She is very grateful to be an ambassador for the charity and has conducted a ballet workshop at the Royal Opera House in 2019 for wig recipients. She hopes to do more of these in the future.
She said, 'No child should ever have to go through what these children are having to endure and if I can help take them away into the magical world of ballet then I feel so lucky that I can share that with them.'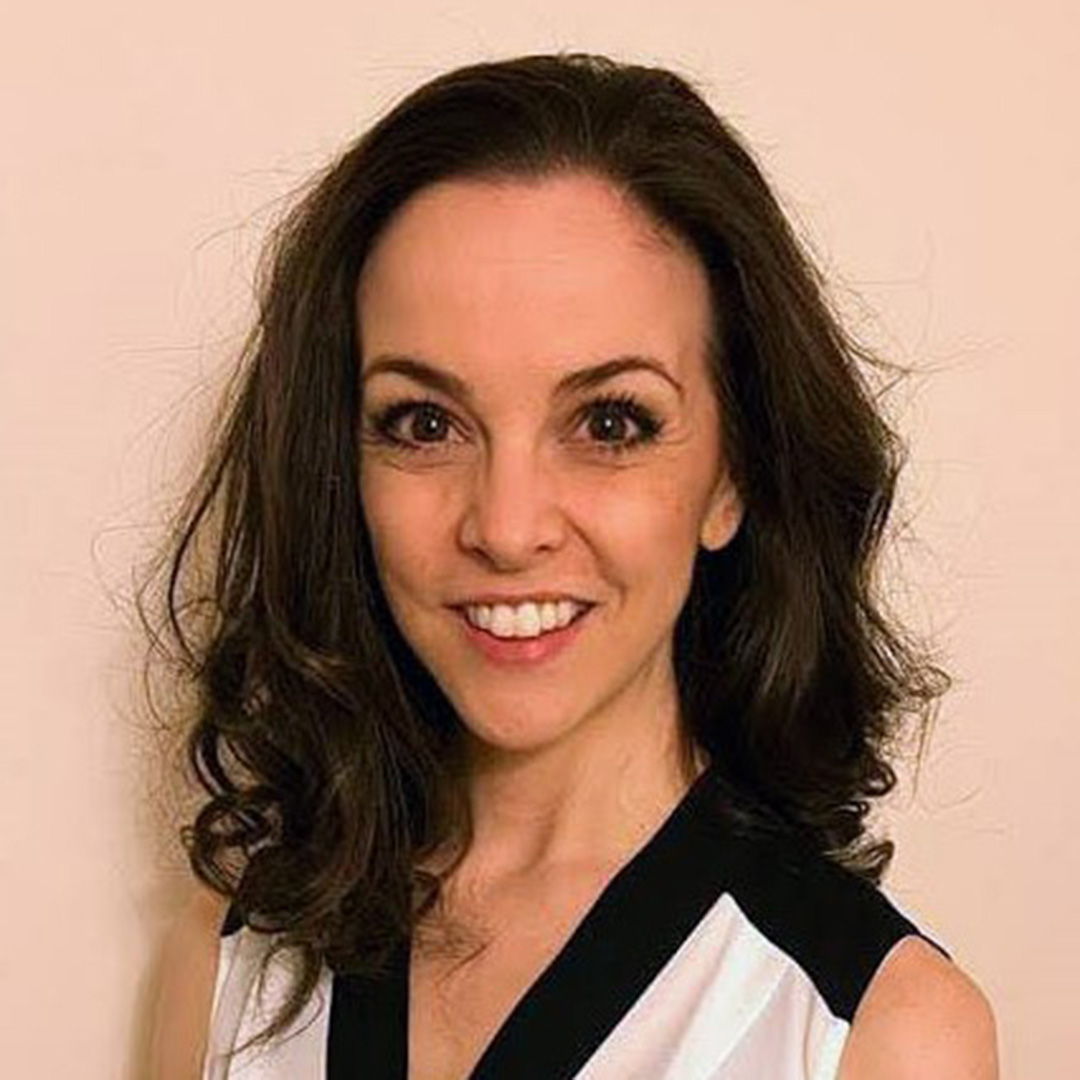 Jennie Harrington
Jennie has been a proud Ambassador for The Little Princess Trust since 2007, after she was approached by Hannah's parents Wendy and Simon, following her first hair donation. Since then, Jennie has made two further hair donations, also raising funds for the charity with her friends, family and colleagues at English National Ballet.
"I look forward to continuing to support the incredible work of The Little Princess Trust, not only in their achievements providing wigs but also their invaluable funding of research into childhood cancers".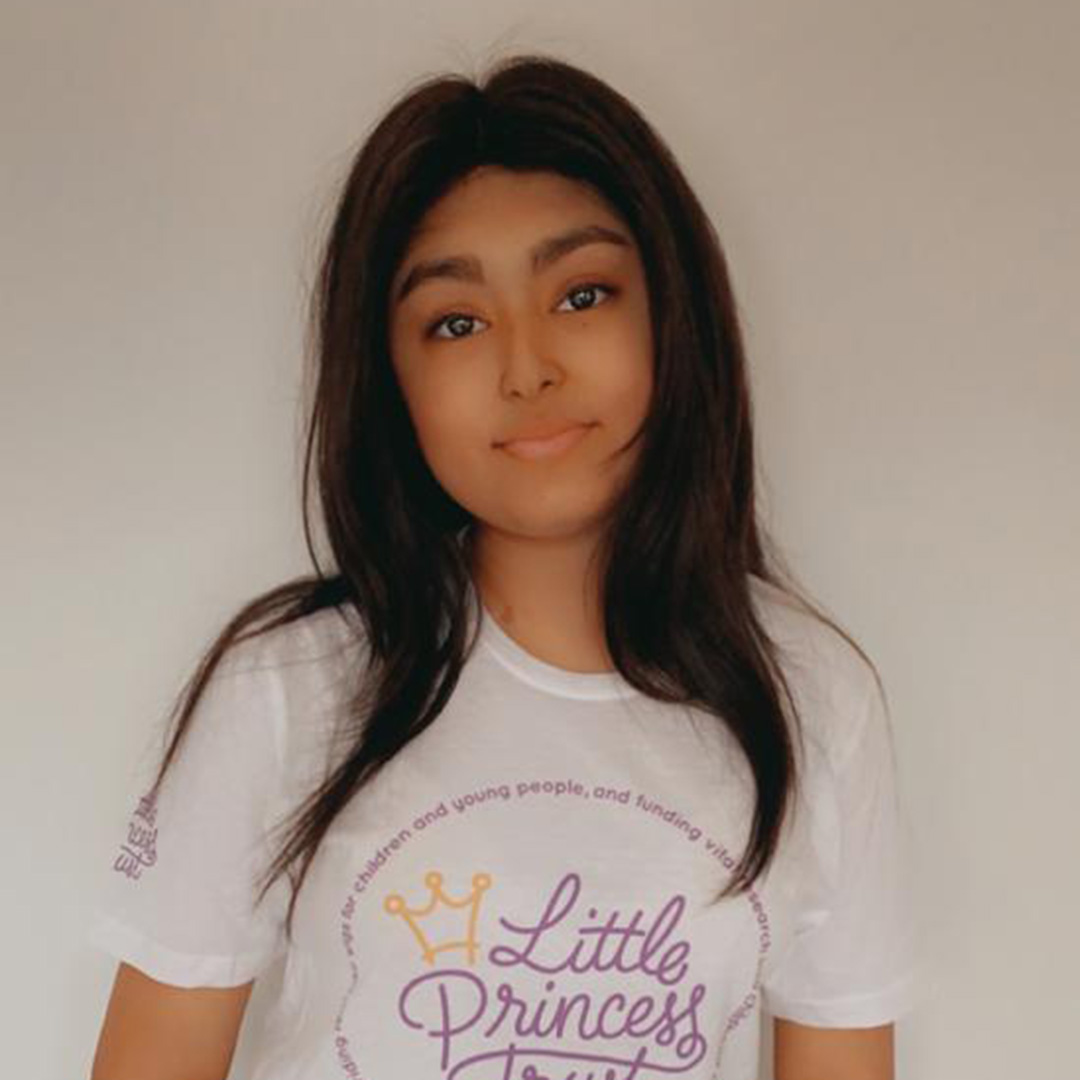 Kiya Kanani
"When I was asked to be an ambassador I knew straight away that I wanted to do it. Back in 2020 I donated my hair to The Little Princess Trust in the hope that it would help someone who was dealing with hair loss. In 2021, a year later, I was diagnosed with Stage 4 Hodgkin's Lymphoma and I became that someone who needed a wig. Just a few weeks after my diagnosis I received my wig. It gave me peace knowing that once I lost my hair I would have this wig ready for me to wear.
"Before I donated I used to watch videos about little kids opening their wig boxes up. Just seeing how happy they were made me feel like I needed to donate to help someone else but now I know how it feels and I know how much it can change your life. When I spoke to the co-founder Wendy Tarplee-Morris I realised how much this charity means to her and how passionate she is about it that just gave me a greater indication that this charity is amazing. Because it not only helps people with hair loss but they also provide research into childhood cancers which after my diagnosis mattered a great deal to me. Yes I was 15 but there are children so much younger who are struggling and losing their lives. But this charity is helping to make that all go away. So these are the reasons why I wanted to become an ambassador for this amazing charity."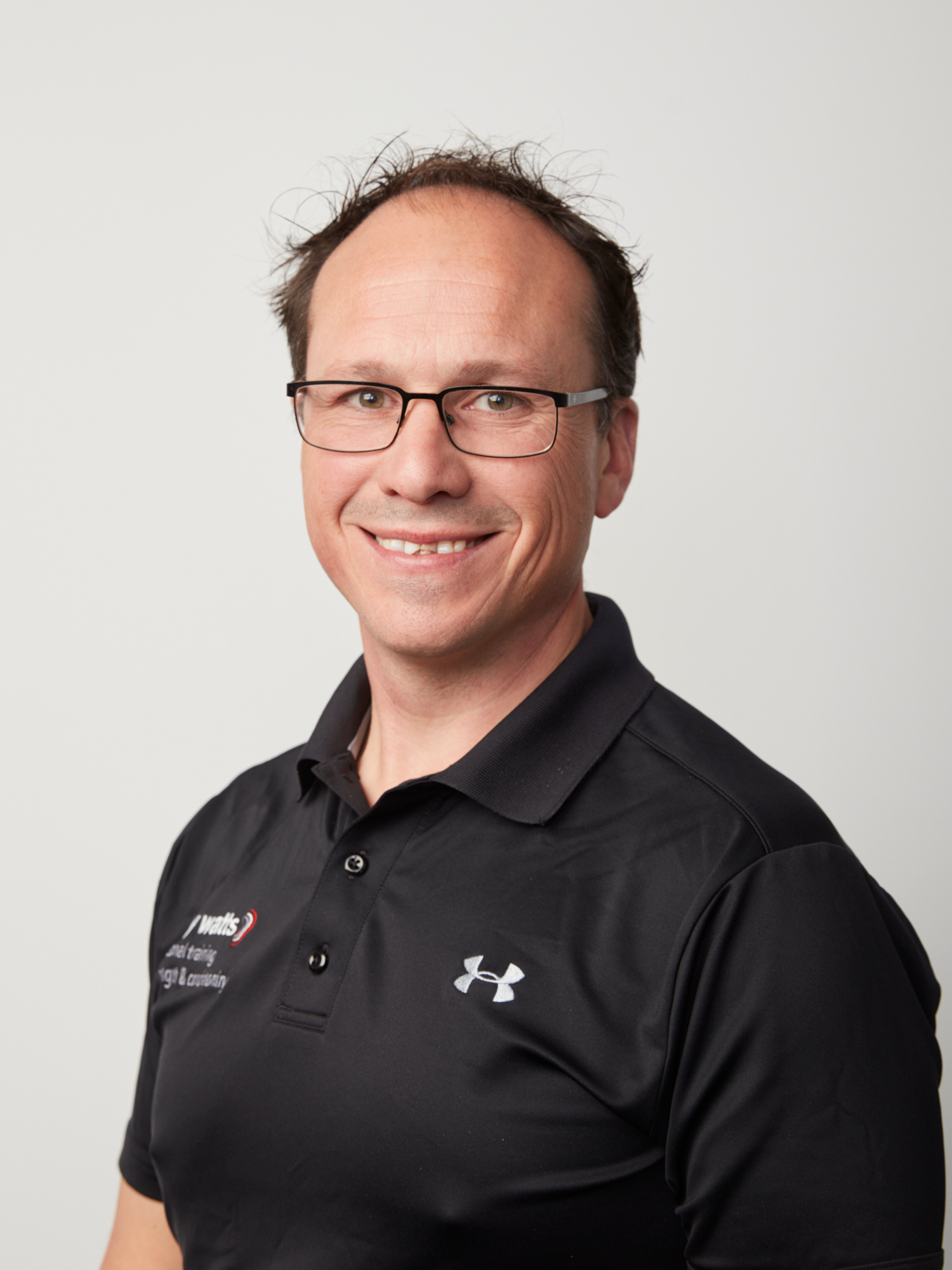 Ady Watts
Ady was invited to be an LPT ambassador in 2020. Having supported The Little Princess Trust since its inception, Ady is passionate about raising the profile of the charity locally through his fitness business.
Ady is tremendously proud to be one of our ambassadors and is keen to promote our cause and combine it with people leading a fit and healthy lifestyle.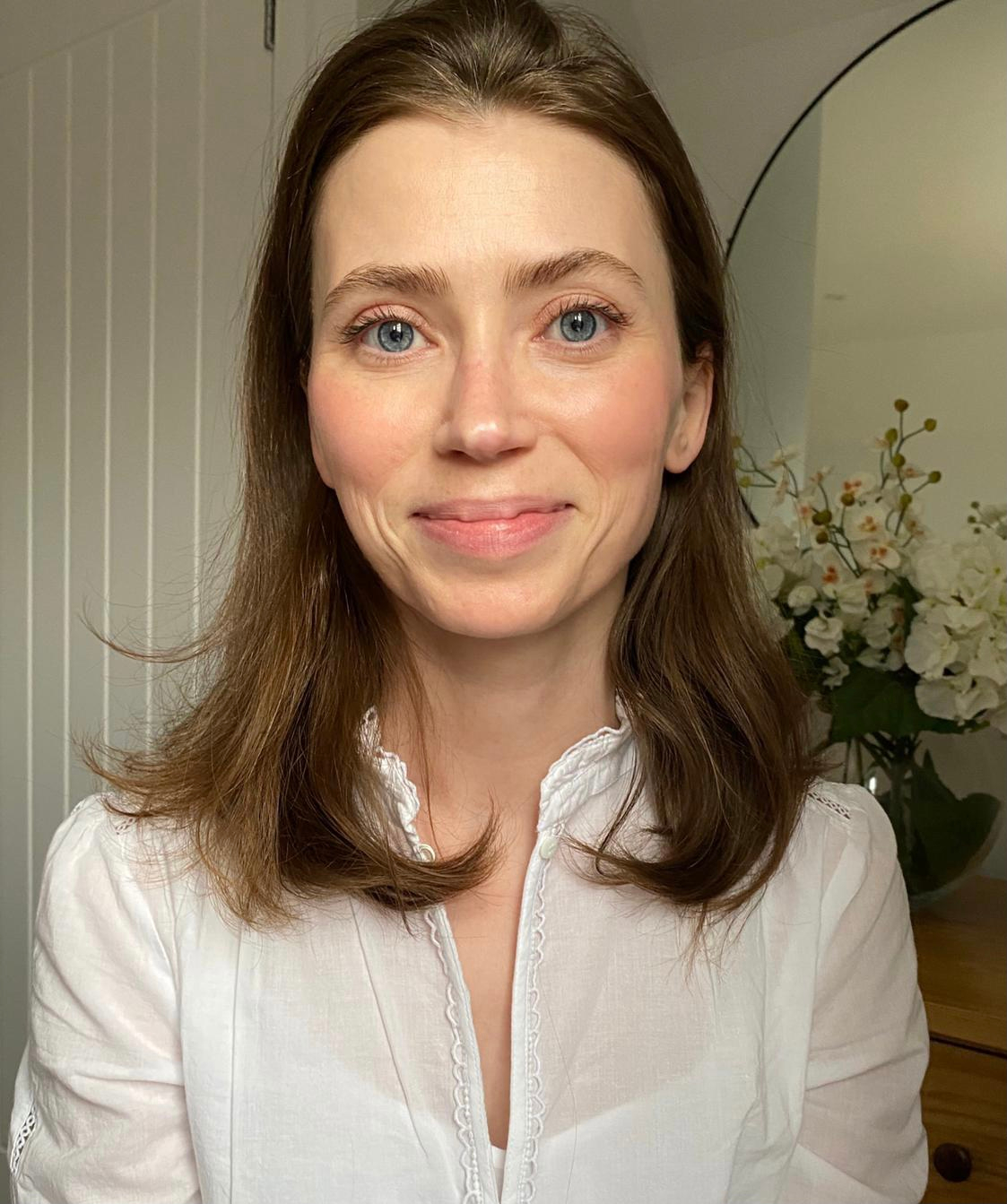 Lauren Murrell
Lauren Murrell is the CEO/Co-Founder of By Sarah London and is a proud ambassador of The Little Princess Trust. Lauren first donated her hair to the charity when she was diagnosed with acute myeloid leukaemia in 2012.
During the height of the Covid pandemic, Lauren and her sister, Sarah, launched the #bysarahponytailchallenge to encourage everyone to grow and donate their ponytails to the charity, and they donated their own ponytails too! Lauren continues to be a proud champion of the charity and has previously served as a Trustee for the charity.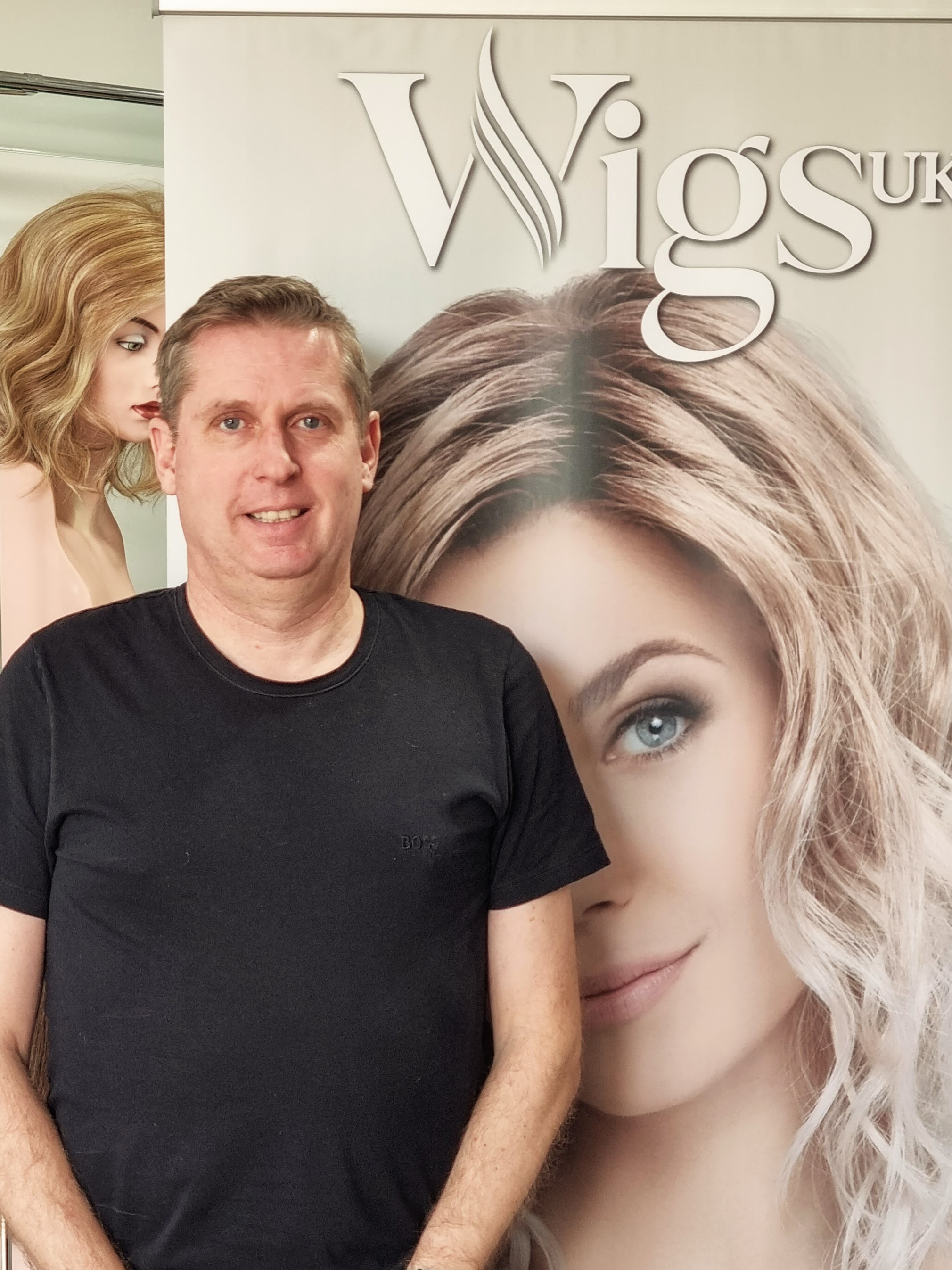 Nick Allen
Nick Allen is the Managing Director at Banbury Postiche Ltd and is immensely proud to be an LPT Ambassador.
Banbury Postiche has been involved with LPT for over 10 years through our wig fitting network and played a leading role in the inception of the LPT UK wig making co-operative, which aims to increase the number of wigs produced in the UK.
Nick says Banbury Postiche is delighted to advocate the incredible work and causes LPT are involved with and continues to be an advocate of the charity within the Hair and Wig making industry.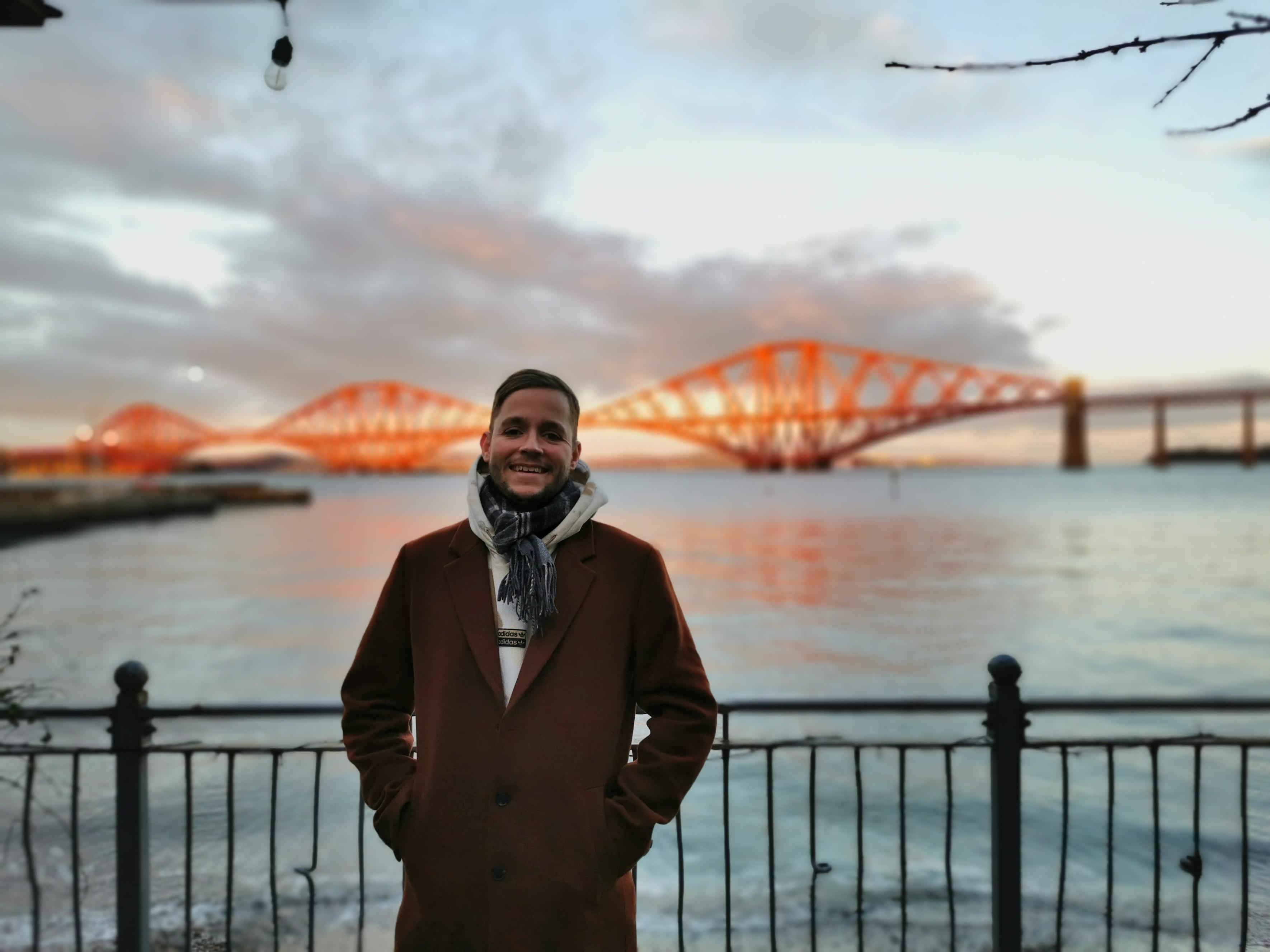 Nic Vinogradov-Wouters
"Being an ambassador for The Little Princess Trust is a rewarding and fulfilling experience. Not only do you have the opportunity to make a positive impact on the lives of children and families affected by this devastating disease, but you also can raise awareness and support for the cause. Through efforts, you can inspire others to get involved and help make a difference."
"As a past patient, I see the amazing work The Little Princess Trust has done and continues to do and I'm so grateful I can use my past difficulties to help".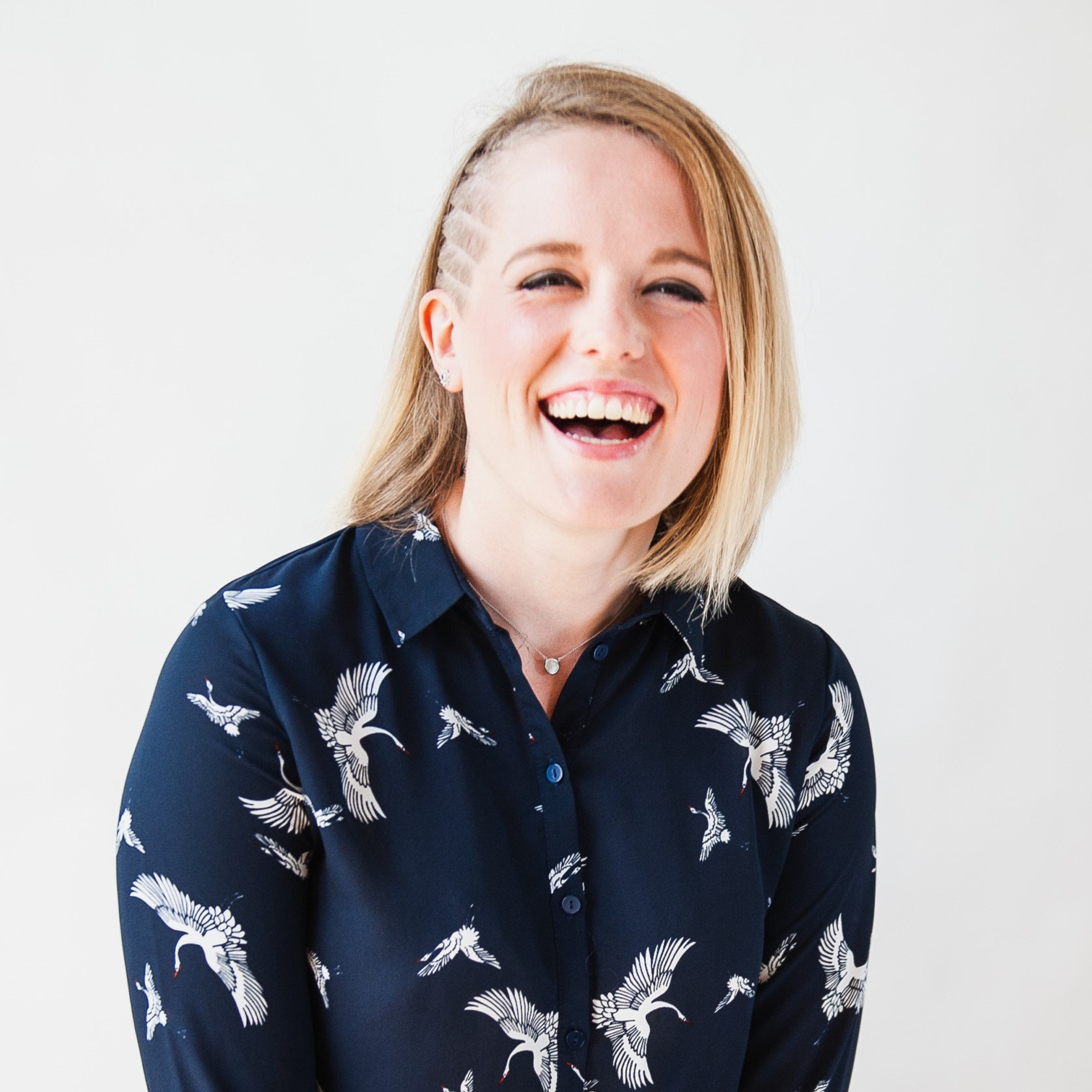 Amy Hopper
Amy Hopper is a business founder, motivational speaker, and digital entrepreneur. In 2014, one year after founding her first agency, she was hit by a dangerous driver. Her permanent spine injuries and trauma caused Amy to lose her hair. After noticing the hair loss, she shaved her head for charity and donated the hair to The Little Princess Trust.
In 2021 Amy released a viral video sharing her experience and donation to the LPT, which has since reached 1.6 million people. Amy's unique hairstyle and titanium spine has earnt her the nickname "The Digital Wolverine" as she travels the world sharing her inspirational story of triumph over adversity.
In 2023 Amy founded a consulting group, which helps businesses remove wellbeing barriers to produce higher performing teams. "I am so honoured to have been asked to be a Little Princess Trust Ambassador. LPT is a charity that literally puts its money where its mouth is, and truly makes a difference to thousands of lives. I am so looking forward to working with the team and pushing the great work they do."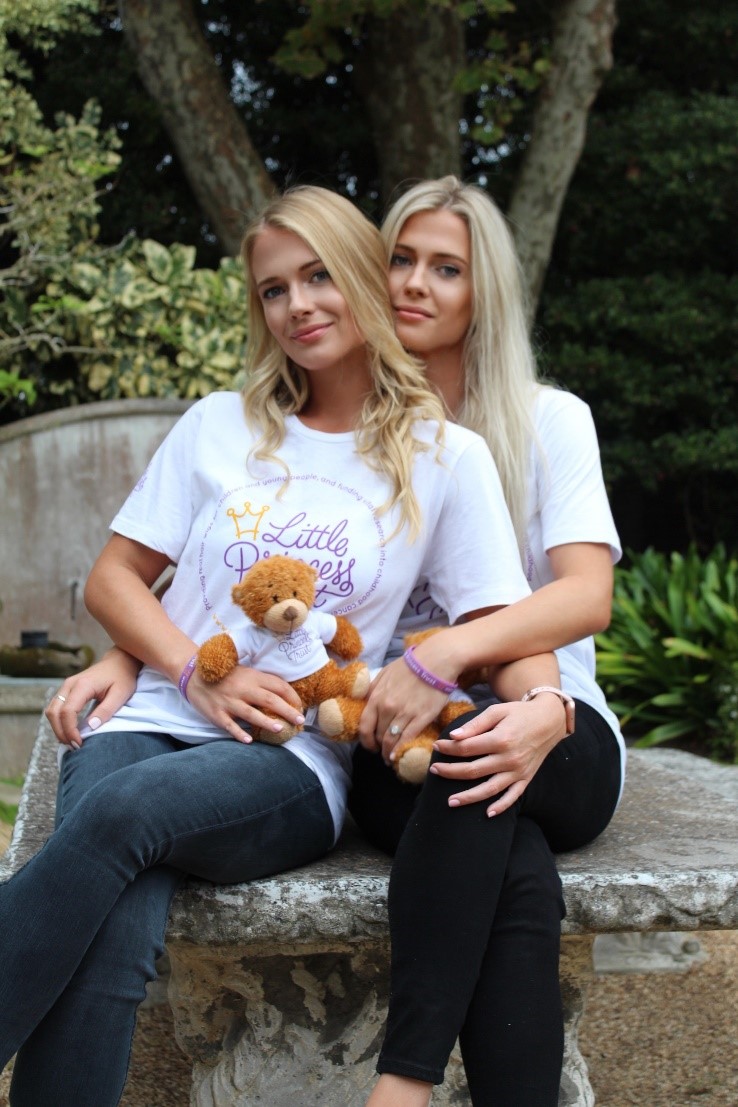 Eliza and Amelia Spencer
Eliza and Amelia are the daughters of Charles Spencer 9th Earl Spencer and Victoria Lockwood. They are nieces of the late Diana, Princess of Wales, and sisters of Kitty Spencer.
Eliza and Amelia are twins who were born in the UK, but their family moved to South Africa in 1995, and this is where they spent their childhood and grew up away from the media spotlight. They made their public debut at the wedding of their cousin, Prince William in 2011.
Eliza and Amelia are both models who made their debut in a beautiful cover story for Tatler Magazine.
They have been involved in supporting children's charities from a young age and we are thrilled that Eliza and Amelia are now Ambassadors to The Little Princess Trust.
They have a huge amount of empathy and compassion towards children and are keen to raise awareness of our vital work.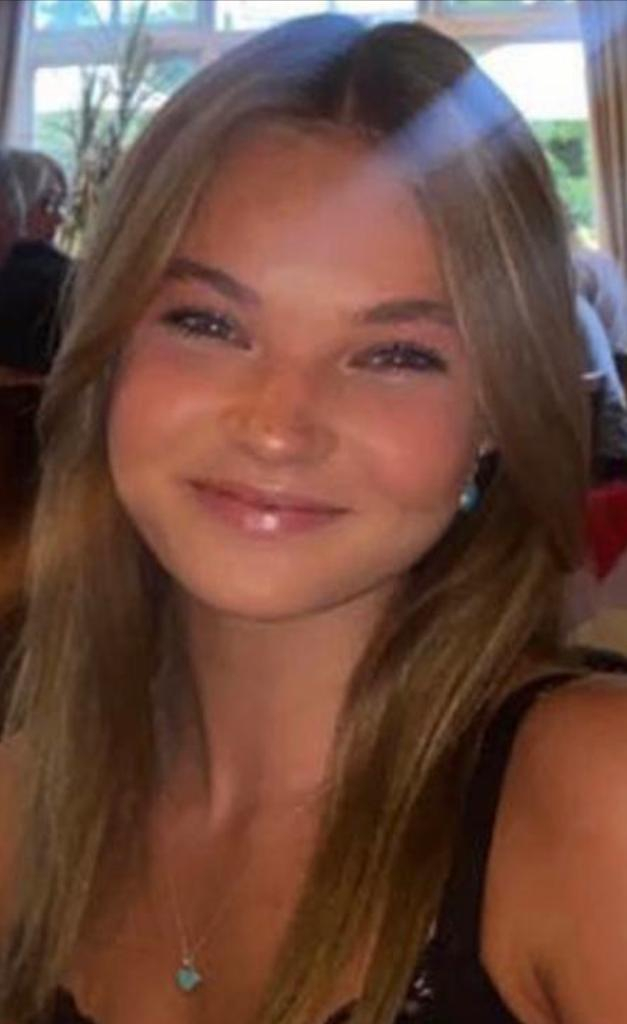 Mia Mcloughlin
Mia was proud to be invited to become an Ambassador for The Little Princess Trust when she was a member of the Pop Band Kidzbop following her time in London's West End as Amanda Thripp in Matilda and Little Cossette in Les Misérables.
Mia has supported LPT through her social media outlets and has seen the great work they do first hand with people she knows personally.
Mia is now continuing her training to develop her love of performing and musical theatre in college and is looking forward to raising more awareness for LPT in the future.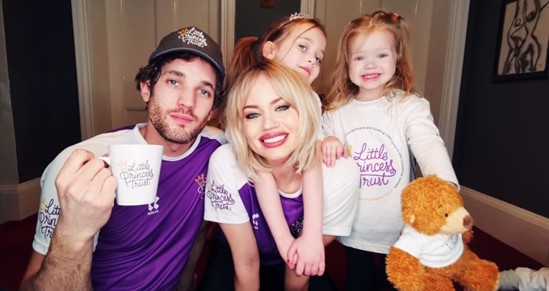 Kimberly Wyatt
As someone who has sung in front of huge audiences around the world, Kimberly Wyatt knows just how important a person's appearance can be for their confidence.
The Pussycat Dolls' pop star says her hair has "always been something that brings her confidence" whether she is "rocking a faux hawk or channelling her inner Brigitte Bardot".
"My hair helps me tap into that inner warrior," she adds.
Kimberly says this meant she immediately identified with the work of The Little Princess Trust and how our wigs can restore the identity of our young recipients at a very tough time in their lives.
So much so that the singer and her young family wanted to help LPT – and are now signed up as official Ambassadors.