Requesting Your Wig
We aim to make the process of receiving a wig as straight forward as possible. A wig can be requested either by yourself, by your parents, guardian or by the hospital.
What will happen?
We know you are juggling a lot at the moment, so we have made it as easy as possible for you to request and receive your wig.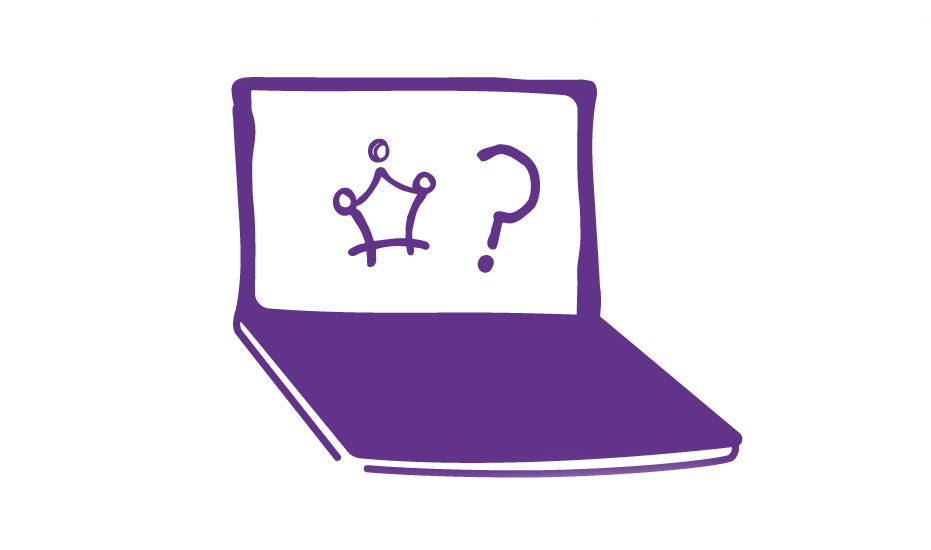 Step 1
When you contact us we will ask for some basic information, such as: the name and age of the child or young person; contact details; and a brief background of your treatment schedule.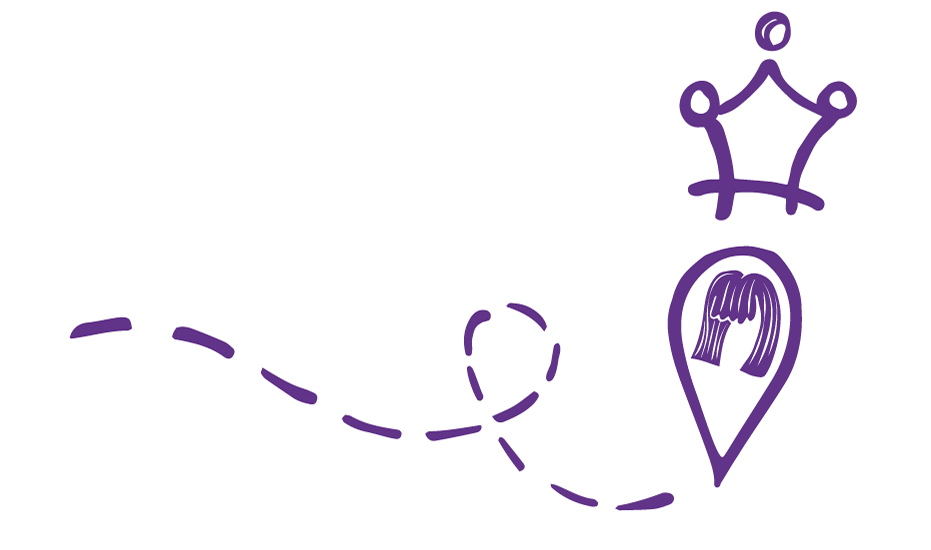 Step 2
We will identify a Little Princess Trust accredited wig fitter in the area nearest to you, and will pass on your contact details. Rest assured that we value your privacy and will never share your information, except with those involved in fitting your wig.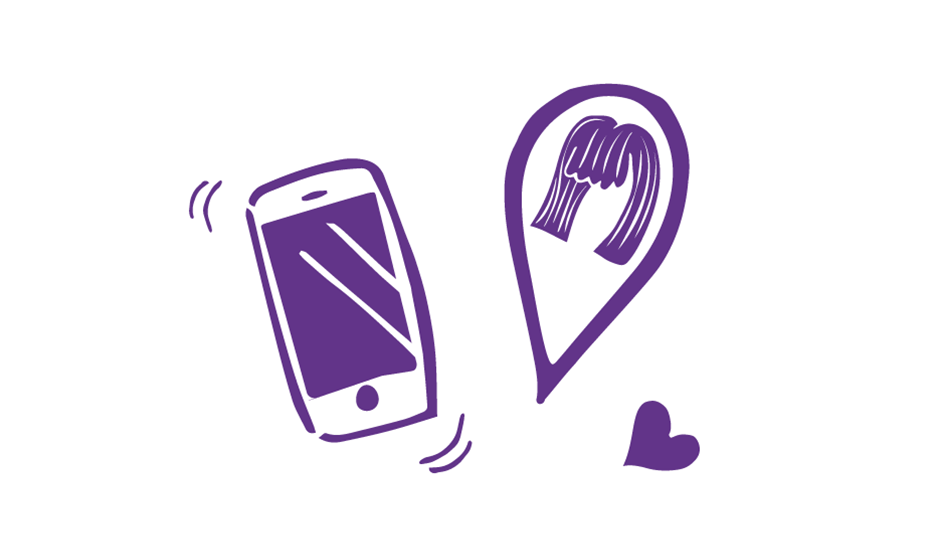 Step 3
We will provide you with details of the wig fitter, so that you can contact them directly to arrange an appointment at your convenience. If a salon visit isn't possible, a hospital or home visit can be arranged.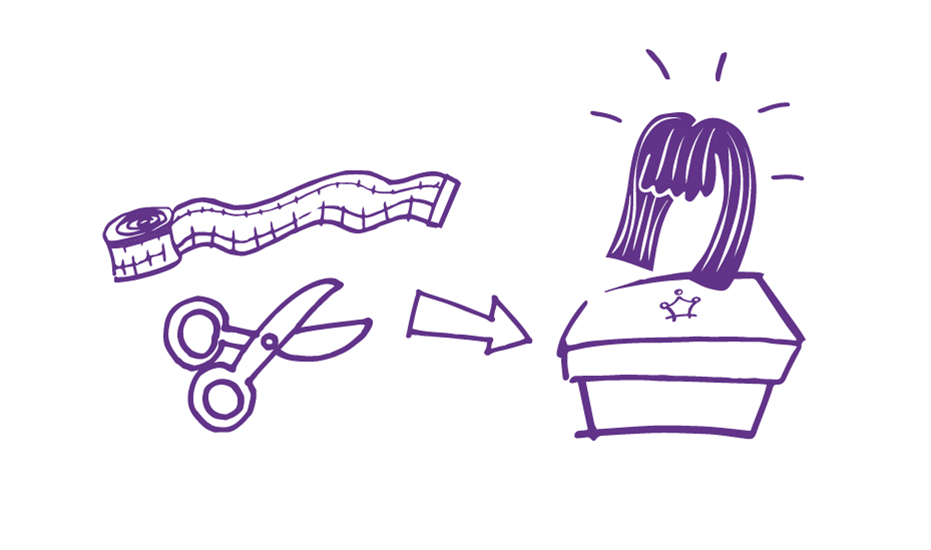 Step 4
Together with the wig fitter, you will choose the most suitable wig from our own beautiful wig range. Your wig will be fitted and styled to your individual needs. You may have to attend a second appointment for the final fitting. The entire service is provided free of charge with all costs covered by us.
Who do we provide wigs for?
We provide real hair wigs, free of charge, to children and young people up to the age of 24 who have lost their own hair through cancer treatment or other hair loss conditions.
We have a trusted network of accredited wig fitters and will select the most appropriate one located nearest to you. They will help you to select a wig which matches as closely as possible to your natural hair. As it's real hair, the wig can be cut, curled, or straightened to recreate your individual look.

We supply real hair wigs, free of charge, to children and young people with cancer, for the entire duration of their treatment and hair loss.
We can also provide wigs to children and young people throughout the UK and Ireland who have other hair loss conditions, such as alopecia.
Why choose an LPT wig?
The Little Princess Trust wigs are hand-made from hair generously donated to us by our kind supporters.
Our wigs are of exceptional quality and have been professionally designed for a natural appearance.
We have an excellent choice of colour to help find the best match to your natural hair colour.
We have a wide range of cap sizes, specifically designed for children and young people for perfect fit and comfort, giving confidence and security. As part of our service, each wig is cut and styled by a specialist wig fitter to create a personalised look.
Our wigs are hand knotted with a lace front to give the appearance of a natural hairline, and can be styled with changeable partings.
Request a Wig
If you would like us to contact you regarding a request for a wig, please fill in your details below.
How to take care of your wig
How to wash your wig?
Cleaning: Prior to washing, remove all knots and tangles, paying special attention to the nape area. Wash your wig in cool water and apply a specialist wig shampoo or a shampoo that is paraben and sulphate free. Smooth the shampoo evenly through that hair. Rinse in cool water. Do not rub or agitate the hair.
Conditioner: Always use conditioner specifically formulated for human hair wigs. Smooth the conditioner through the hair. Rinse in cool water. Do not rub or agitate the hair.
Drying: Gently blot excess water with a towel. Please do not wring or twist. Shake the wig and ideally allow it to dry naturally. If blow drying the hair, turn the wig inside out and gently dry the base of the wig before drying the lengths of the hair. Always use a medium heat.
Brushing: Please take care when brushing to avoid damaging the cap. Don't over brush the wig as it may cause the hair to shed.
How long does a wig last?
If your wig is worn on a regular basis we would expect it to last around 6-12 months, if looked after correctly.
How often do I need to wash my wig?
This depends on how often you wear your wig and your lifestyle.
It needs to be less often than your own hair as it doesn't produce natural oils so only wash when needed. You can see how to wash your wig above or by clicking here.
Can I sleep in my wig?
Sleeping in your wig will decrease the length of time your wig will last and increase maintenance.
Can I swim in my wig?
We would not recommend swimming in your wig as pool chemicals can affect the base and the condition of the hair.
Will my wig fall off?
Our wigs have been specifically designed for children and young people in a wide range of sizes for a perfect fit and comfort.
If fitted and worn correctly it should feel secure and will not fall off.
Can I curl/straighten my real hair wig?
Yes. We recommend you use an appliance with a heat control and set at no more than 170 degrees. Higher heats and frequent heat styling will decrease the condition and longevity of your wig. We would recommend you use a heat protector spray to help protect your wig from heat damage.
Can I use styling products?
Yes you can use products but this may result in your wig needing to be washed more frequently. See question 2 about how to wash your wig. You can use a little serum if your wig feels dry.
Can I tie my wig back?
Yes. We recommend you use soft hair bobbles to reduce hair damage. Be gentle with your wig, brush carefully. Avoid metal pins or anything that will damage the cap.