Little Princess Trust News
TREASURE QUEST IS BACK FOR 2019!
Martyn Edwards from Colliers International announces the third Treasure Quest fundraiser for The Little Princess Trust.
Vintage vehicles, sports cars and motorbikes will be among the different modes of transport driven by colourful characters in a cross-country treasure hunt.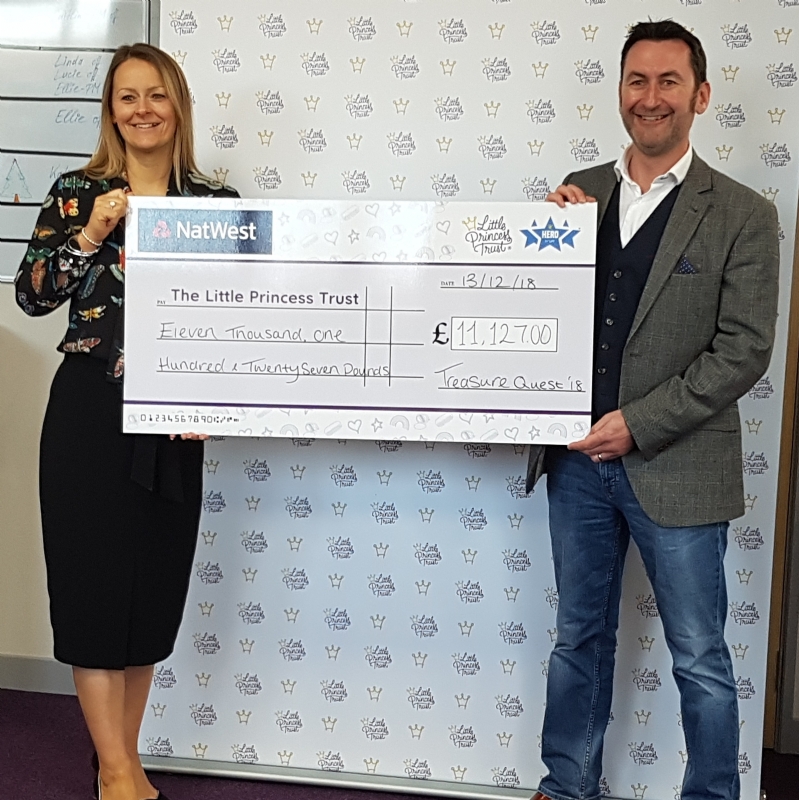 The event is once again being organised by Martyn Edwards and will raise money for The Little Princess Trust in Hereford.
The 'Treasure Quest' will send entrants zigzagging across Herefordshire as well as two other counties searching for clues while wearing fancy-dress.
Shelsley Walsh in Worcestershire is the location for the staggered start of next month's drive – now in its third year – which finishes at the Baskerville Hall hotel near Hay-on-Wye.
Sponsorship has been gratefully welcomed from Colliers International, Level Peaks Associates, Parkinson Bailiffs, Wasps Rugby and JDP Fire and Security.
Martyn, who had stage IV Cancer, lost his hair after 16 gruelling sessions of chemotherapy.
He has already raised £20,000 for the charity which provides real hair wigs for children who have lost their own hair due to illness. The Little Princess Trust also funds research into the causes of paediatric cancers and less toxic treatments.
Thanks to the intense treatment and strategy, Martyn is now free of the disease but still thinks of others going through a situation similar to the one he experienced.
He said: "I lost my hair as part of the treatment process and thought how difficult it would be for a child to do the same, hence how I found out about the great work that the Little Princess Trust does for children who lose their hair."
Martyn, who is from Hereford, added: "I decided that I had to do something for this charity."
Participants in the mid-October event can enter any mode of transport they like to join the quest for clues or donate a prize for the raffle held on the day.
All they need to do to enter is to donate a minimum £100 sponsorship per vehicle while questers can also set up their own fundraising page to raise more.
Martyn asked any interested 'questers' to check availability before entering by emailing Martyn.Edwards@colliers.com while to add to his fundraising total visit www.justgiving.com/fundraising/treasurequest2019
---