Little Princess Trust News
Runners go to 'Great Lengths' for LPT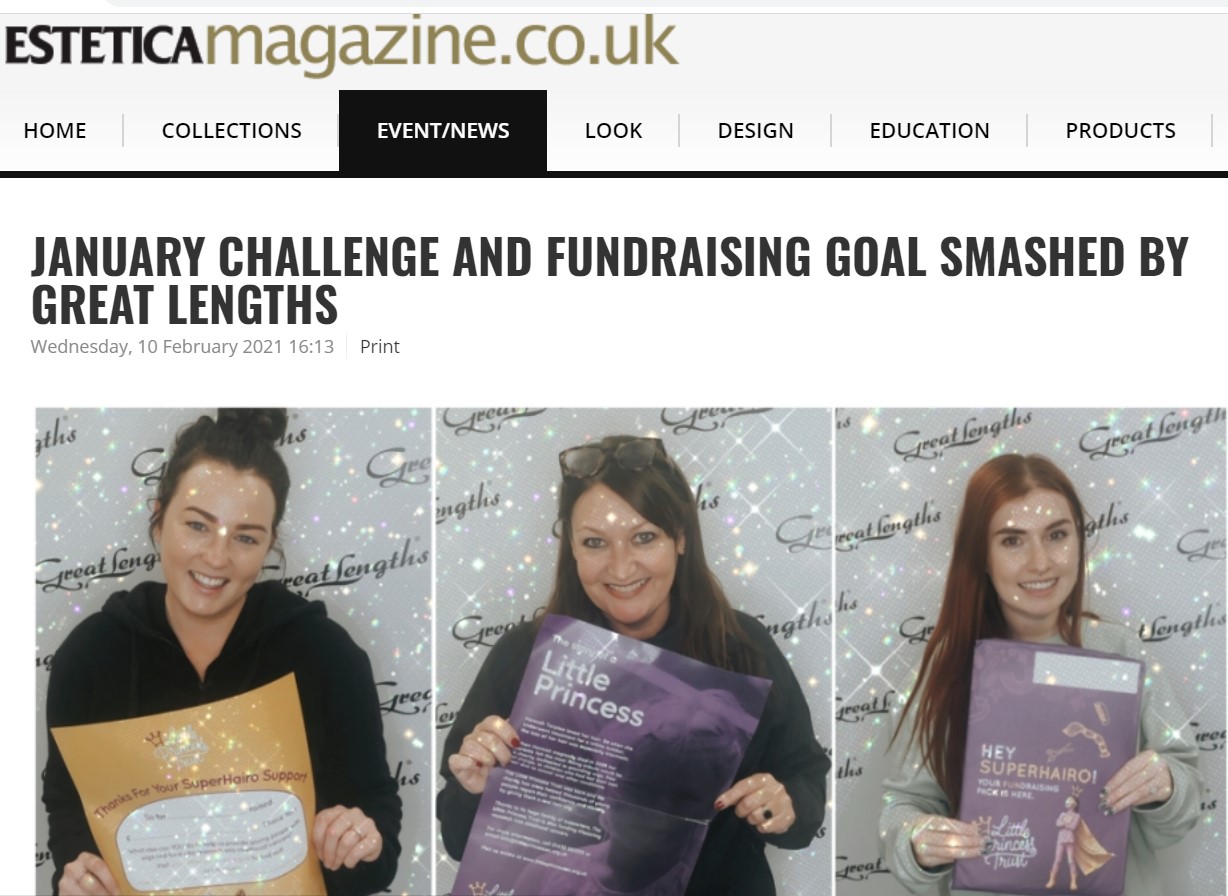 Corporate partner generates money and headlines
The Great Lengths team got the year off to an active start by runnining in the rain, snow, sleet (and the odd bit of sunshine) to clock up 500 miles and raise more than £1,000 for LPT!
Staff from the leading professional hair extensions supplier took part in the Great Run challenge to cover a cumulative distance of 500 miles over 31 days.
Their efforts have been covered by many publications within the trade press - helping to boost awareness of The Little Princess Trust's wig provision service and our funding of childhood cancer research.
Great Lengths UK & Ireland has supported The Little Princess Trust for five years with hair donations and LPT's Phil Brace said their latest initiative - which raised £1,032 - really "demonstrates what a collaborative partnership looks like".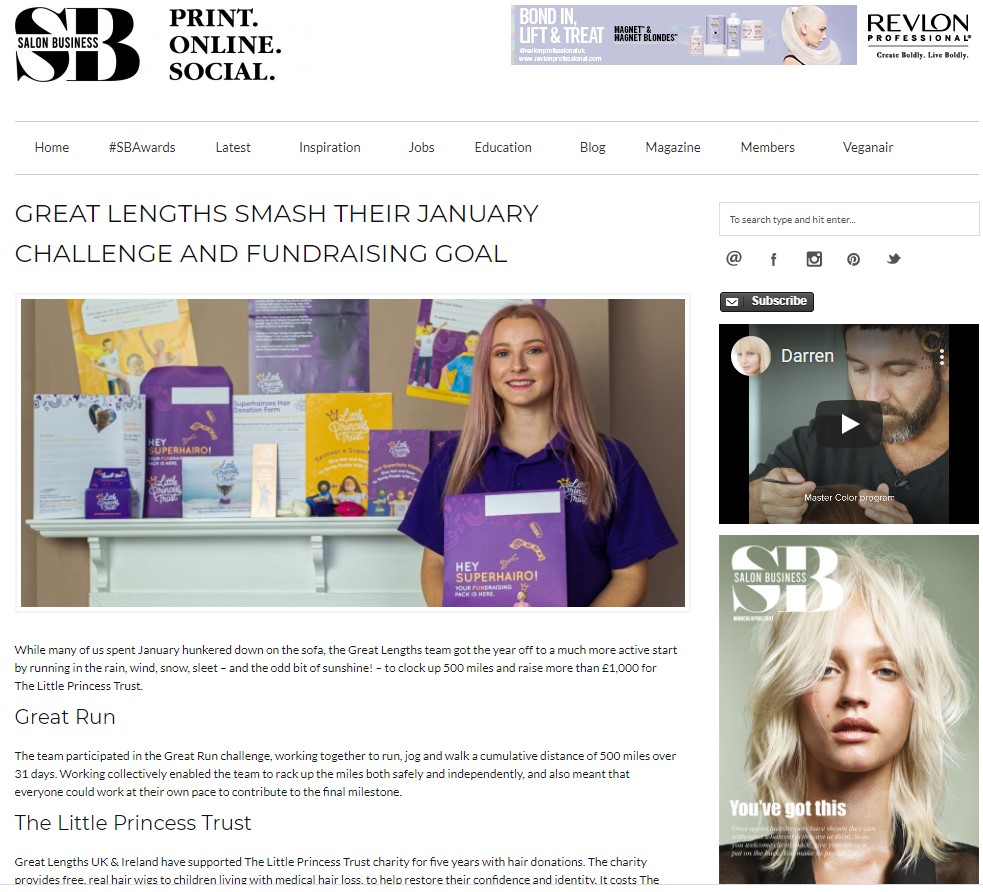 Joscelin McCourt, CEO of Great Lengths UK and Ireland, added: "We have long been proud supporters of The Little Princess Trust but decided that in 2021, we wanted to do even more to help.
"Doing a cumulative run was a great team-building exercise – even if we weren't actually running together – and gave us all a boost.
"It felt great to start the year on a high after a challenging 12 months for everyone, and gave us all a great excuse to get out and exercise during lockdown.
"The charity does such important work and we will proudly continue to raise funds and awareness over the coming months and years."
---