Little Princess Trust News
Scissorman raises thousands with back garden marathon
2.6 challenge also gets LPT national coverage
Our heroic chair of trustees is still icing down his legs after running around his back garden 570 times.
Tim Wheeler had been due to take on the London Marathon but was forced to seek out another course when the race in the capital was postponed due to the coronavirus.
And so the headteacher sought out the safest way to run the 26.2 miles and turned his back garden into a running track.
Dressed as Scissorman, the clock had ticked just past five-and-a-half hours when he was cheered over the finish line on Sunday by his neighbours who waved flags and wore LPT t-shirts.
Tim's repetitive run formed part of the national #TwoPointSixChallenge and has so far raised £2,974 through his Virgin Money Giving page – a total which tops £3,500 with Gift Aid contributions included.
But it wasn't just money that Tim raised as he also featured prominently in national and regional media to increase the profile of The Little Princess Trust's brilliant service.
The Stockport Express and the Hereford Times previewed Tim's challenge while he was also interviewed on BBC Radio 4 minutes before putting on his trainers.
Tim's run came two days after The Little Princess Trust featured in the Daily Mail. Journalist Brian Viner told millions of readers how our charity helps children suffering hair loss in a feature about 'DIY lockdown haircuts'.
The writer joined a number of other famous faces who turned a bad hair day into a good one by donating the cost of his usual haircut to our charity.
There is still time to add to Tim's fundraising total to help LPT give hair and hope to young people by providing real hair wigs and funding vital research into children's cancer. Visit https://uk.virginmoneygiving.com/Scissorman for more details.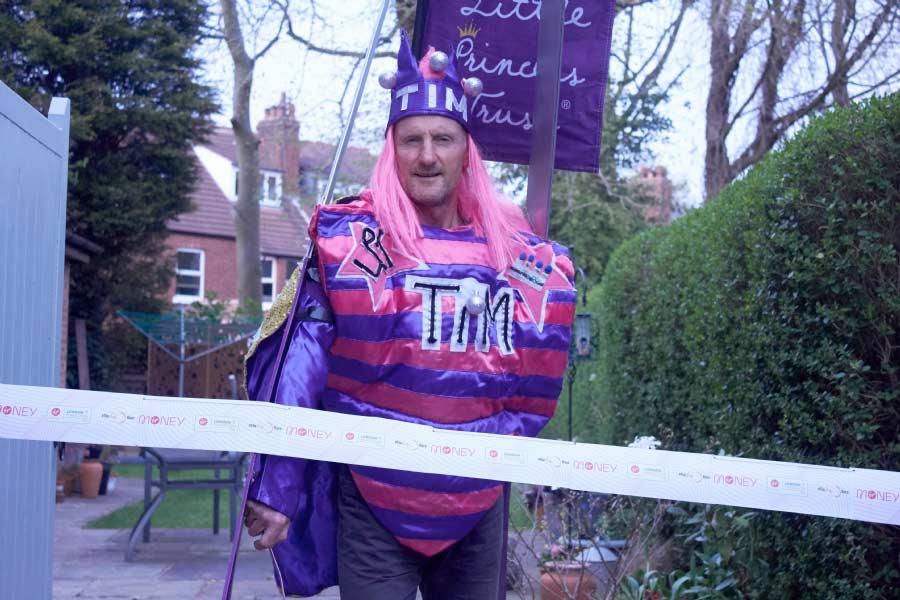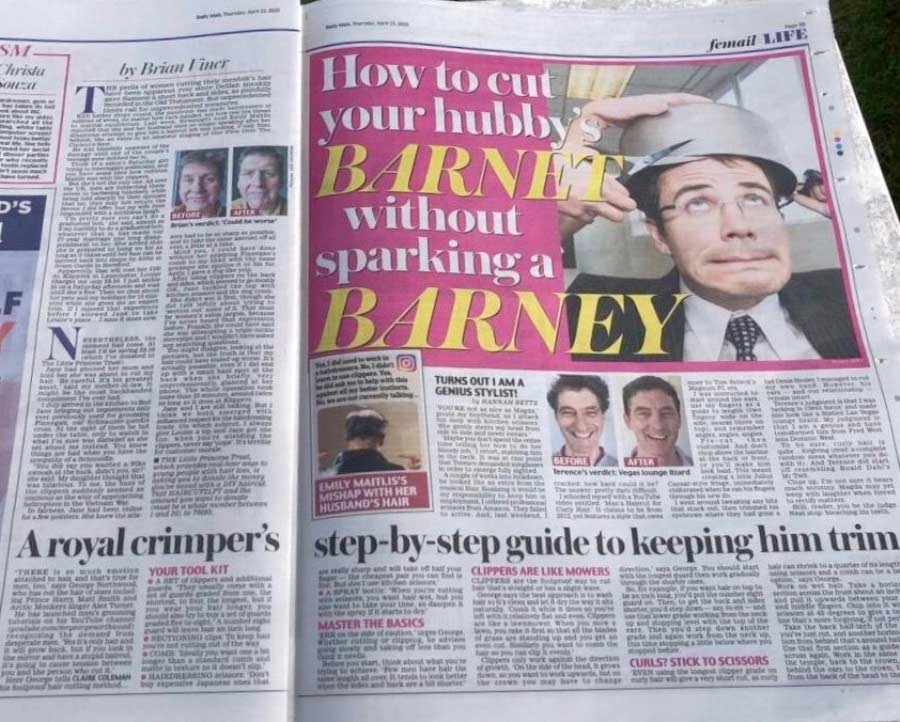 ---