Little Princess Trust News
Progress made on childhood kidney cancer research project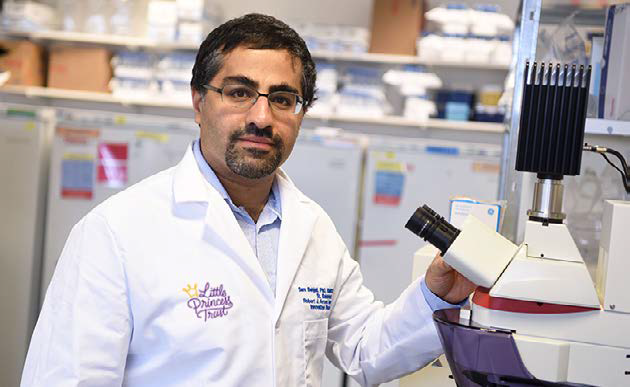 A team of scientists funded by LPT has made great progress researching a childhood kidney cancer – despite the logistical challenges posed by Covid-19.
The grant from The Little Princess Trust will increase the understanding of the Wilms Tumour by integrating clinical data with genetic analysis to improve treatment and outcome for young patients.
Although the sequencing centre at The Wellcome Sanger Institute in Cambridge closed during lockdown and researchers had to work from home remotely, teams have coordinated whole genome sequencing of the first 250 samples.
Dr Sam Behjati, who leads the project, said these first samples were chosen to help answer two fundamental unknowns.
Firstly, to explore the genetics and any genetic susceptibility of Wilms tumour affecting babies under the age of one and, secondly to understand the metastatic Wilms tumour by mapping genetic changes between the normal kidney, the initial tumour and the metastasis.
The Little Princess Trust Wilms Tumour Knowledge Bank has also recruited a clinical PhD student to analyse the data over the next four yeas and further enhance the team's knowledge.
Dr Behjati, pictured above, added: "Without doubt it has been a difficult year, with our sequencing centre closed during lockdown and most of us working remotely, but the challenges of a global pandemic do not negate that children continue to fall ill with Wilms tumour.
So we push ahead and our next step is to sequence the entire spectrum of Wilms tumour, with many more cases of Wilms on their way to Sanger from across the UK via London and from Germany, who also participate in the UMBRELLA study.
"We look forward to sharing our first results with the international clinical research community in the coming year!"
---