Little Princess Trust News
Party to celebrate inspirational supporter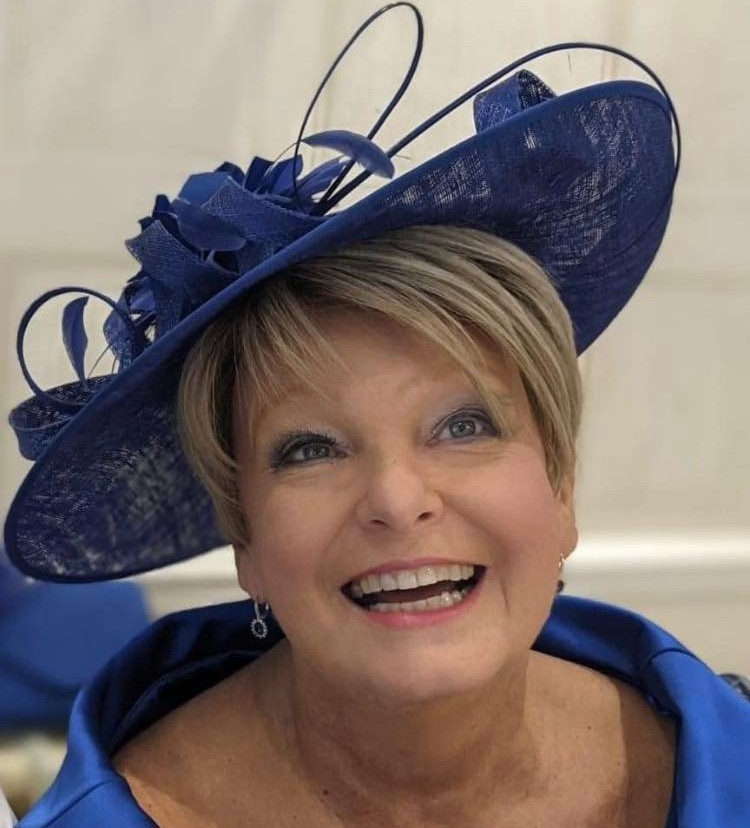 Friends and family of Lindy Humphrey to help LPT
The family of a truly inspirational supporter are continuing her fundraising for LPT by hosting a charity night.
Lindy Humphrey raised more than £26,000 for us after being diagnosed with cancer in 2015.
She sadly passed away in December and as this August will be the first time friends and family won't be able to celebrate her birthday with her, they have instead decided to organise an event to raise money for LPT which was very close to her heart.
Lindy lost her hair – and much of her confidence - shortly after she began treatment for peritoneal cancer in April, 2015.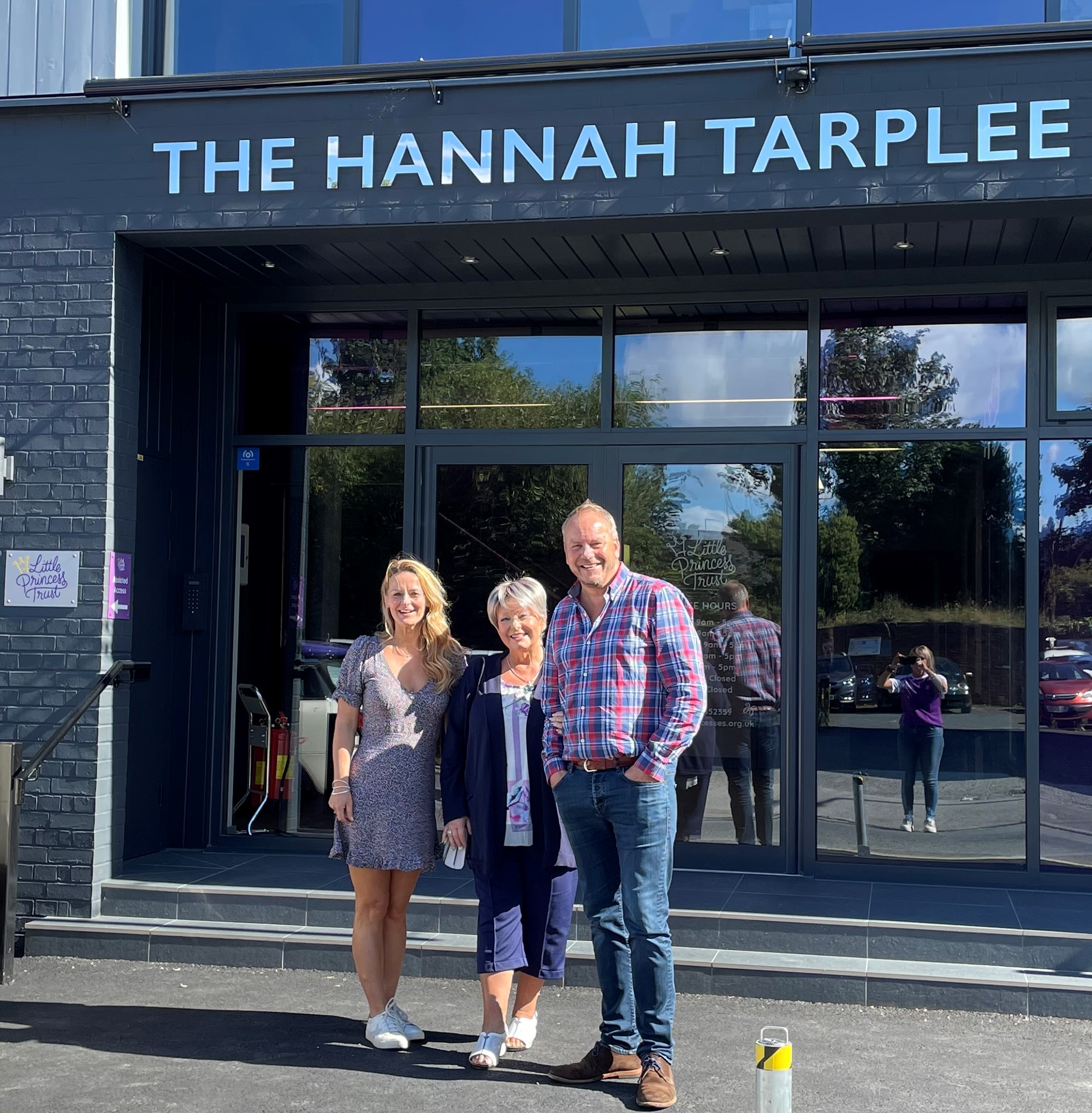 Lindy, from Stourbridge, could not bear the thought of a child experiencing similar hair loss and so with the help of her daughter, Pippa, set up a fundraiser for LPT.
Their hope was to try to raise £500 but they hit that target within an hour and the total soon reached £5,000.
Lindy knew right then that she could do even more to help us – and her fundraising just grew and grew.
We will always be grateful for everything Lindy did for us.
Wendy Tarplee-Morris, Founder of The Little Princess Trust, said Lindy's support of our charity was absolutely staggering.
She added: "We will always be grateful for everything Lindy did for us and she will always be remembered by all of us at LPT as we continue our work to improve the lives of young people with cancer."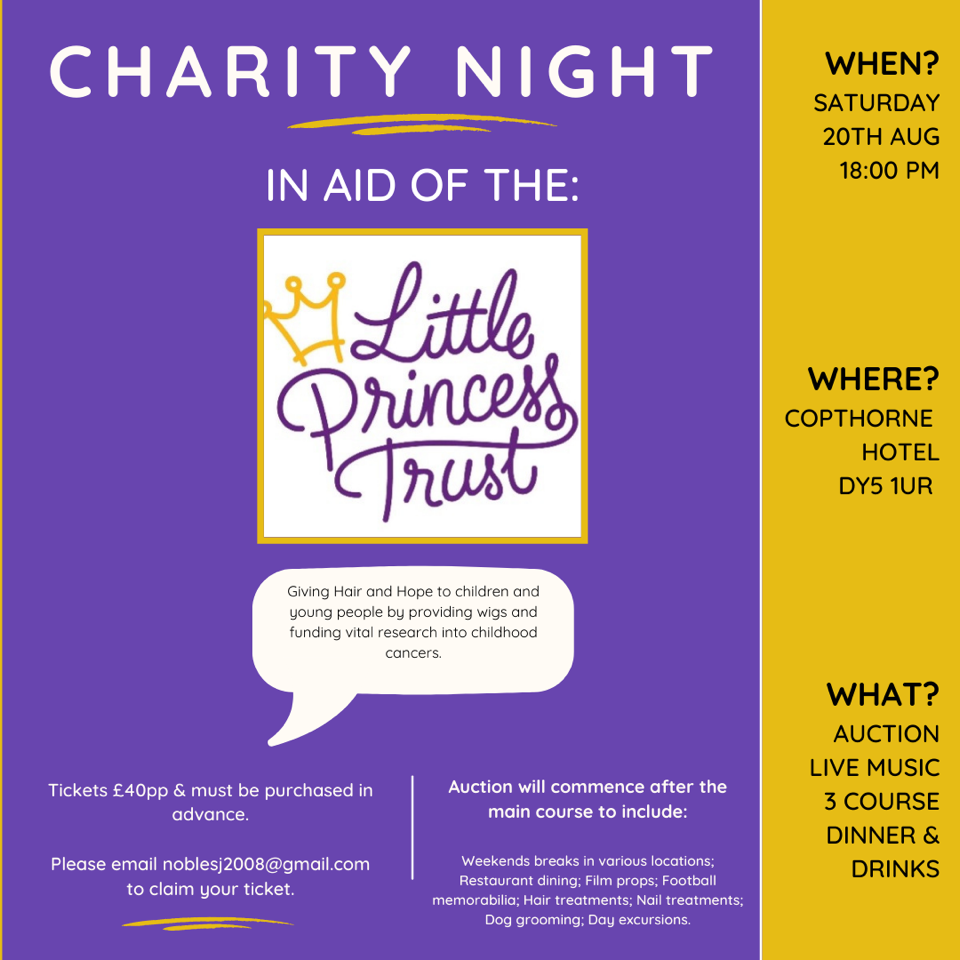 The charity night takes place on Saturday, August 20, at Copthorne Hotel in Dudley. There will be a drinks reception, sit down meal and evening entertainment with live music and a DJ.
An auction is also planned with prizes on offer including football memorabilia, dog grooming, day excursions and hair treatments.
Tickets, priced at £40 per person, can be bought by emailing noblesj2008@gmail.com
---