Little Princess Trust News
Our Chair of Trustees is taking on the London Marathon as Scissorman!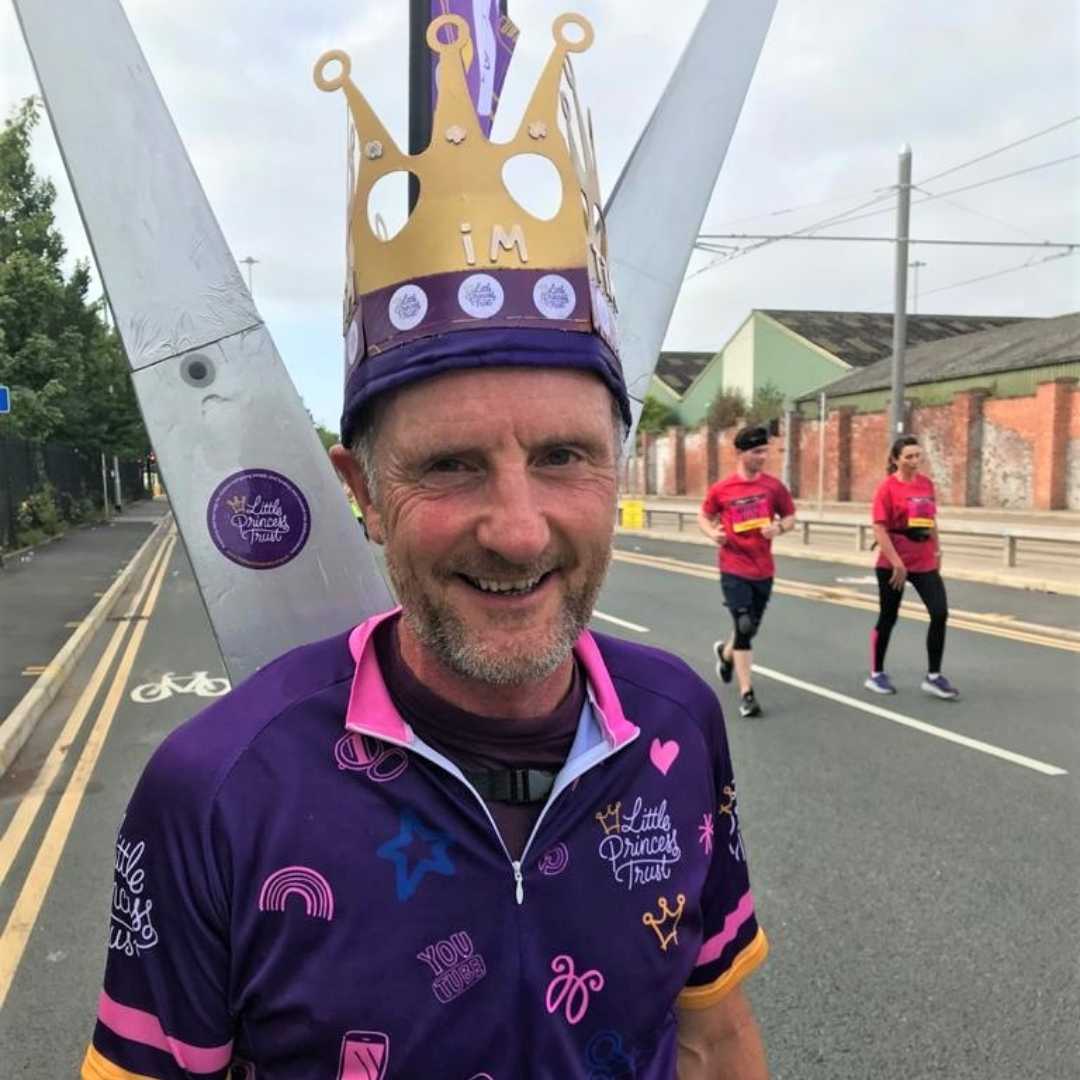 Our Chair of Trustees is taking on the London Marathon – and he will certainly stand out from the crowd.
Tim Wheeler's run through the capital on Sunday is part of a challenge to complete three long-distance runs in three weeks. And, if that wasn't enough of a test, Tim will be carrying a giant pair of scissors on his back to raise the profile of LPT!
Tim, AKA Scissorman, said "I'm so excited that London is finally going ahead after all the virtual runs and trailing up and down my garden."
You can sponsor Scissorman here!
Tim took part in the Great Manchester Run last weekend, completing it in an amazing 1 hour and 56 minutes! He returns north a week after London to complete his hat-trick of runs in the Manchester Half Marathon on October 10.
Tim added: "Scissorman runs to try and make sure that as many people as possible know about the amazing work of The Little Princess Trust.
"That's why the costume is so big and bold - Scissorman is hard to miss. (Of course, I could say that we hope his message will really cut through - but I won't!)
"I can't say that running with giant scissors is easy and training this year has been tough; however, the fantastic support from everyone in Hereford has really kept me going.
"The new scissors created by Simple Design Works are amazing and I'm really looking forward to showing them off in London."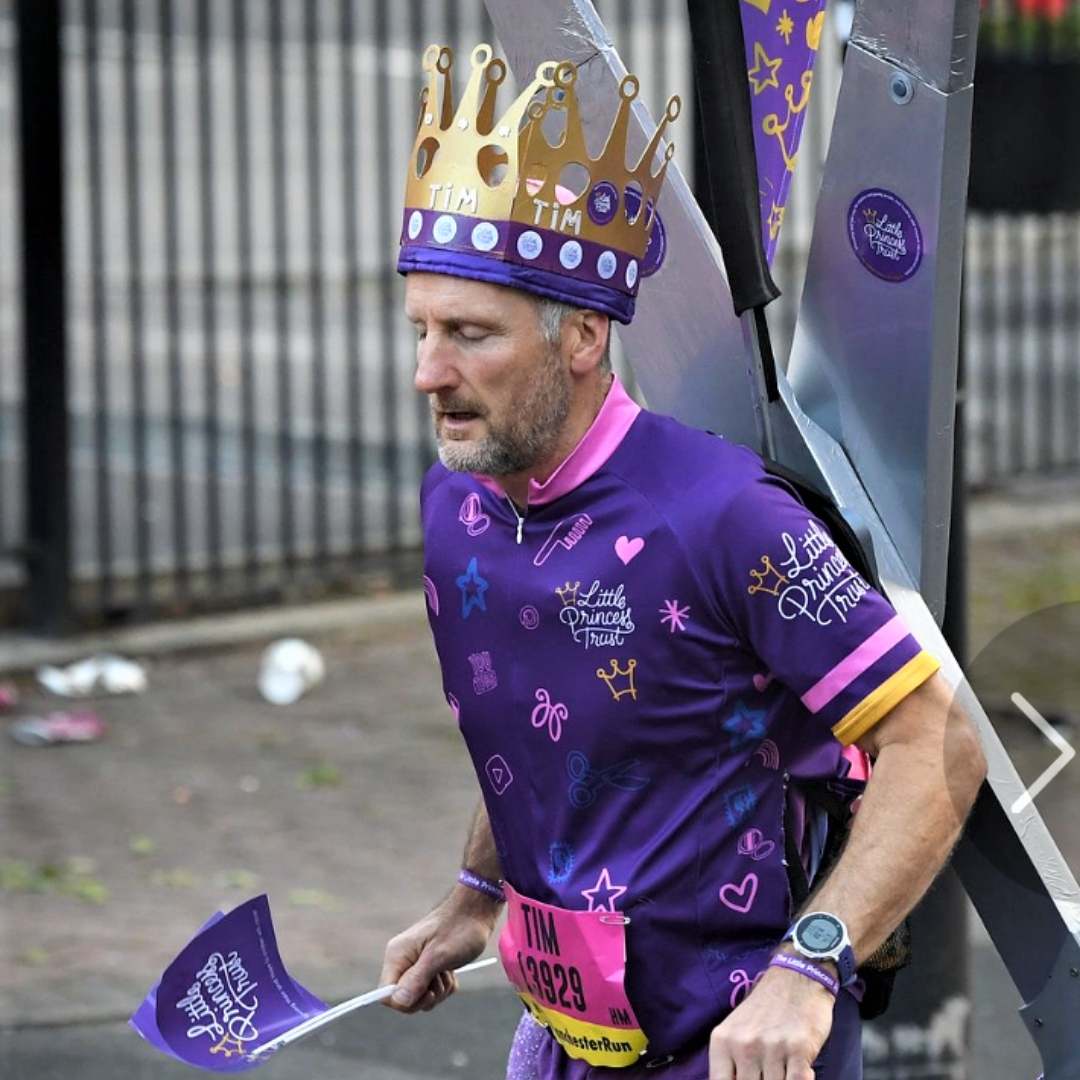 Scissorman started as an idea when Tim was Headmaster at Hereford Cathedral Junior School.
"Whenever we did an assembly focusing on LPT, it always resulted in children donating their hair," he said.
"I really wanted to play my part as well but donating hair is not an option for me so I started to talk to the children about what kind of a 'superhero' might run for LPT.
"There were some really inspirational designs from the children and so the idea started to grow but the key challenge really came when one of them suggested that I should run wearing scissors.
"This took quite a lot of working out but, eventually, the first version of Scissorman was born."
Tim added: "Although Scissorman has now raised several thousand pounds over the years, the key inspiration has always been to help raise the profile of LPT to try and make sure that everyone knows about the fantastic work of the charity and therefore no child for whom we could provide a wig misses out.
"Through various runs, I've learnt how to make sure that Scissorman is instantly recognisable - adding a large flag and lots of branding - and now that my homemade costume has been replaced with a fabulous new design from the team at Simple Design Works in Hereford, I'm confident that the new outfit will really catch the eye."
---