Little Princess Trust News
LPT hit the road with Cotswold BMW
Car will help to raise charity's profile.
The Little Princess Trust has some sparkling new wheels that will help us get our message on the right road.
BMW Cotswold Hereford has kindly given The Little Princess Trust free use of the new car to ensure our Research Manager Wendy Tarplee-Morris can visit specialist children cancer hospitals and units.
Wendy's work involves discussing how the research we fund is progressing with some of the country's top paediatric cancer specialists.
Steve Liddle, Head of Sales at BMW Cotswold Hereford, handed over the car to Wendy and Phil Brace, Chief Executive Officer of The Little Princess Trust, this week.
"At Cotswold Hereford, we are proud and humbled to be associated with such a wonderful charity," said Steve.



"We hope that in these very difficult circumstances, the use of this car will help towards continuing the amazing work LPT do."
Meanwhile, Phil said the charity was indebted to Cotswold Hereford for again providing the free to use car which, beautifully decorated with LPT logos, will "raise our profile as Wendy visits hospitals and universities around the country".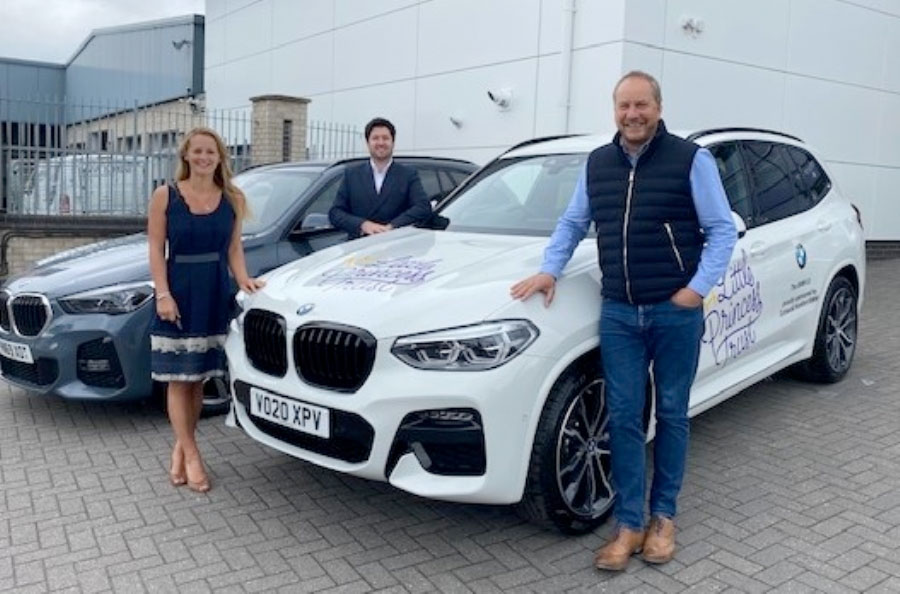 ---