Little Princess Trust News
Help shape the future of childhood cancer research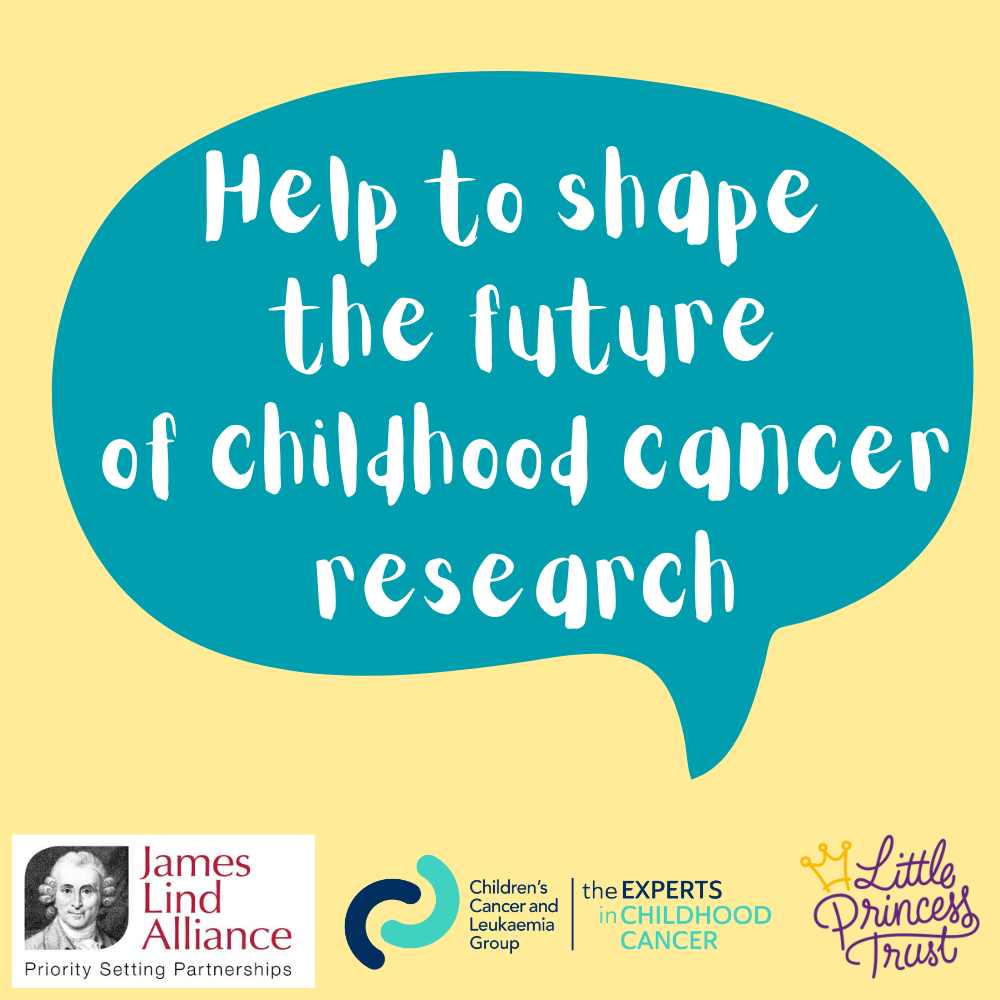 Invite to take part in partnership's second survey
We are calling for help from anyone who has or had cancer and were diagnosed before their 16th birthday to help us formalise a priority list for scientists.
Relatives, friends, partners and carers of anyone who was/has been diagnosed with cancer under the age of 16, or any professional involved in their diagnosis, treatment or care, can also take part in the important survey.
The Children's Cancer Priority Setting Partnership (PSP) previously asked everyone affected by, or involved with, childhood cancer to tell us the topics that future research should focus on.
And now we're asking people to tell us which of the final list of topics are the most important.
Please take part in our short survey to help us find out what matters most to you about childhood cancer so that we can produce our 'Top 10' priority list for researchers and scientists.
The Children's Cancer Priority Setting Partnership (PSP) is funded by CCLG and The Little Princess Trust and is supported by the James Lind Alliance.
It aims to find out what areas of research need to happen to make the biggest difference to children with cancer.
The survey, which should take about 20 minutes to complete, closes on September 30 can be found here.
---