Little Princess Trust News
SuperDaisy competition goes live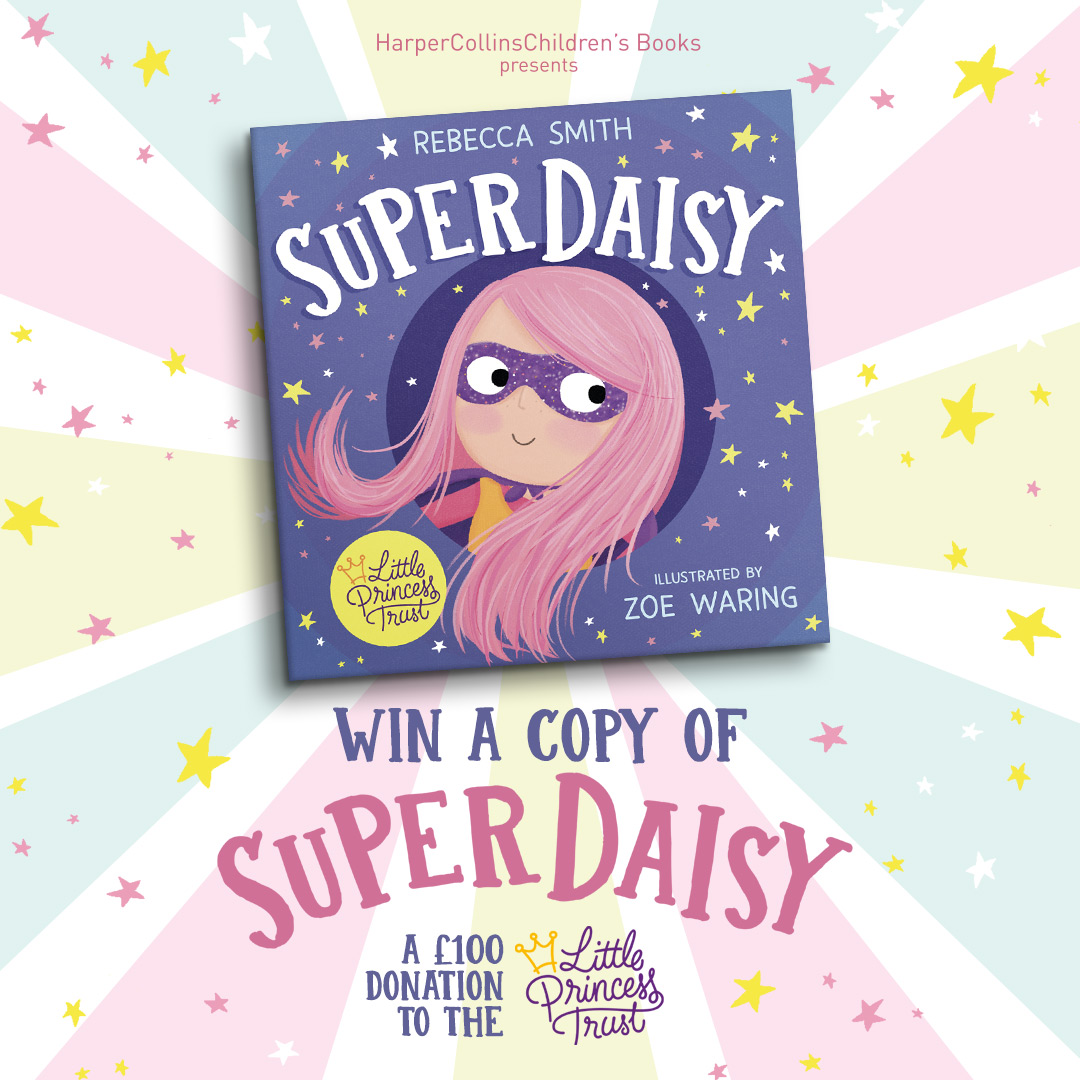 Chance to win LPT goodies and a copy of the new book
We are asking our supporters to let their imaginations run wild and give SuperDaisy a bright new look.
The SuperDaisy book is now available in shops across the country and tells the tale of a little girl undergoing cancer treatment.
In her superhero disguise, Daisy can shake off her worries about being unwell and embrace a freer world – and become the superhero that she really is.
Publishers Harper Collins are kindly donating all profits from sales to The Little Princess Trust to support our work helping children and young people with cancer.
And they have promised to give a £100 donation to LPT in the name of the person who creates the winning design.
The person whose colourful creation is selected as the winner will also receive a copy of the SuperDaisy book and a goodie bag filled with Little Princess Trust merchandise.
To enter the competition, simply print out these two pages.
Then find your favourite colours to give Daisy a makeover and choose the words you think apply to this superstar.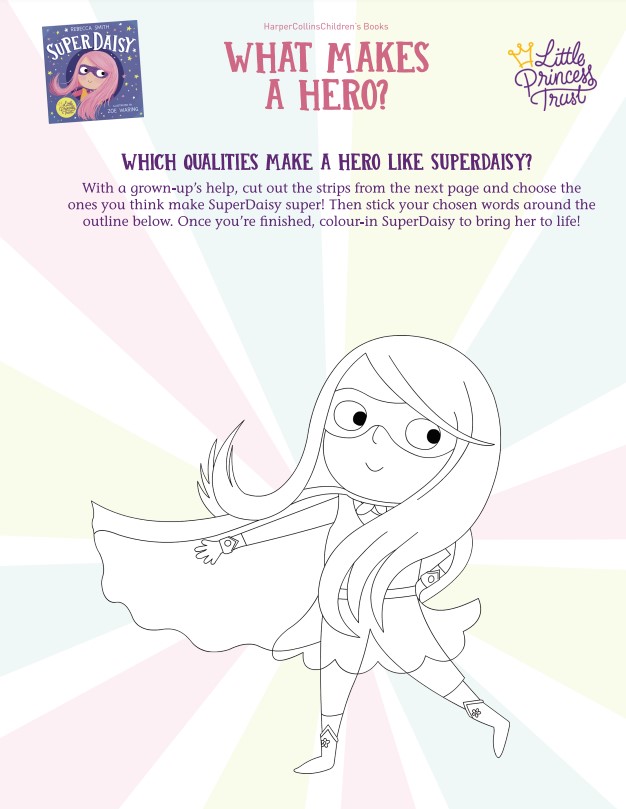 When you are happy with your design, take a photo of it and email it to kids.marketing@harpercollins.co.uk and our friends at Harper Collins will choose the winner. The deadline for entries is July 1.
SuperDaisy School Support Pack
We are also very excited to announce that the SuperDaisy School Support Pack can also be downloaded right here!
The information provided can easily be printed out and is designed to help teachers introduce the book, written by LPT ambassador Rebecca Smith and illustrated by Zoe Waring, to their pupils.
---