Little Princess Trust News
Wigs for Children with Cancer in Scandinavia
The Little Princess Trust will supply wigs to children in Scandinavia who are experiencing hair loss as a result of cancer treatment.
We are very excited to announce the launch of our collaboration with the world-leading hair replacement company Aderans Hair Centre in Sweden.
The Little Princess Trust will supply wigs to children in Scandinavia who are experiencing hair loss as a result of cancer treatment.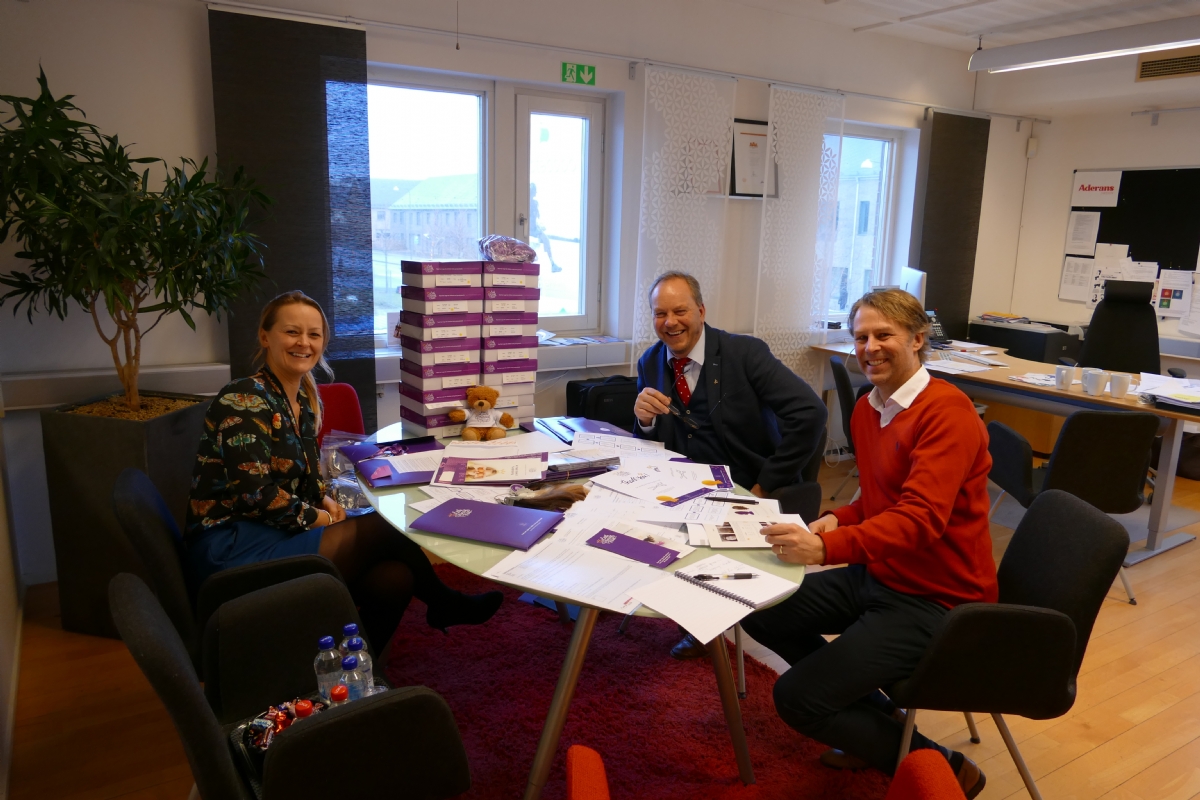 4,000 children and young people are diagnosed with cancer every year in the UK; that's nearly ten a day. In comparison, about 300 children and teens in Sweden develop some form of cancer with around 1,000 children currently undergoing treatment.
Although the childhood cancer rates of the two countries differ, the treatment and associated government wig provision processes are very similar, making Sweden the perfect partner in which to pilot the charity's wig provision service.
Wendy Tarplee-Morris, co-founder of The Little Princess Trust, said "We have been working for many years with a wig company called Trendco in the UK, who are the sister company of Aderans Hair Centre Sweden. They made this incredibly helpful introduction, which will provide us with access to children who are in need of our help across Sweden, and parts of Denmark also."
The Little Princess Trust was established in 2006 to provide children and young people experiencing hair loss with real-hair wigs. In the UK, the charity supplies those with cancer – up to the age of 24 – with as many wigs as necessary for the duration of their treatment and hair loss. For those aged up to 24 with a non-life-threatening condition which causes hair loss, the charity provides a single wig to help with the associated trauma.
In Sweden, the offering will be slightly different; wigs will be available for young cancer sufferers up to the age of 18.
Phil Brace, CEO of The Little Princess Trust said: "We are so excited about this new opportunity to extend our service to children in Sweden and Denmark. As well as increasing the number of children and young people who we help in the UK and Ireland, we at The Little Princess Trust want to extend beyond our original boundaries to help more children with hair loss due to cancer treatment. This first step marks the start of an exciting new chapter."
The Little Princess Trust receives thousands of donations of good condition hair donations from all over the world and consequently, has a very healthy supply of donated-hair wigs. As cancer knows no geographical boundaries, and with a current stock of over 4,000 wigs, it makes sense for the charity to extend its wig provision overseas.
Each real hair wig costs the charity around £500. However, over and above the purchased wigs, the charity also supplies wigs made from donated hair. Eight to ten hair donations are required to make a single wig.
---