Little Princess Trust News
Wig restored Flo's confidence, pride and smile
Mum's thanks to Little Princess Trust's 'kind and selfless' hair donors
When Flo Morrison began to lose her hair, she embraced hats, headscarves and princess wigs from online shops.
But on hearing comments in the playground about 'a boy in a dress', her mum decided to seek help from The Little Princess Trust ­– and Flo has never since looked back.
The world of the little five-year-old from Bedfordshire was turned upside down when a visit to the GP in the summer of 2018 to complain of tiredness and bruising ended up with a blood test confirming she had Acute Lymphoblastic Leukaemia.
Brutal sessions of chemotherapy and countless 'blood transfusions' and lengthy hospital stays ensued before the inevitable hair loss.
Nikki Morrison would collect her daughter's hair each morning from her pillow to prevent Flo from seeing it before they tried using headwear and 'wigs from Amazon'.
Nikki said she had always prided herself on teaching her children that a person's appearance does not define them but one experience would soon see her calling The Little Princess Trust.
"I was walking Flo out of school at break time and the rest of the school were in the playground," she said.
"In the 20 seconds it took for us to cross the playground I heard 'she's bald', 'is that a boy in a dress?', 'look at her'.
"Flo heard these comments and flinched at each one, cowering into me. She did not say a thing."
Nikki did not believe the children were being unkind, rather "doing what kids do best and saying the first thing that comes into their head" but she decided to contact LPT and ask for a real hair wig.
It's a decision she was not to regret.
Our wig referrals team soon put Nikki in contact with Hair to Ware in Ware before mum sent them Flo's head measurements and photos of what she looked like before she lost her hair.
"Flo could have had a wig customised to look exactly like her original hair, but she wanted it as long and straight as possible," added Nikki.
"Flo was treated like a Princess and I was given a lesson on how to fit and wash a wig and within two hours we were on our way."
Nikki said that the service provided by The Little Princess Trust, which covers the cost of the styling and fitting as well as the wig, is invaluable.
"The hair gives children confidence, it gives them pride in their appearance, it creates a lasting smile, it brings happiness on the darkest of days," she said.
"What The Little Princess Trust is doing is providing our child warriors with so much more than just a wig."
Flo is now in the maintenance phase of treatment and still attends hospital for lumber punctures carried out under general anaesthetic. She also has monthly reviews with the 'wonderful teams' at Addenbrooke Hospital in Cambridge and Lister Hospital in Stevenage while her treatment is due to finish in October of this year.
Flo's own hair has now started to grow back to such an extent that Nikki managed to make two plaits but the friends and family of the little girl say they will forever be grateful to the "kind selfless souls" who donate their hair and raise the £550 needed to provide a young person with a wig that can make such a huge difference at such a tough time.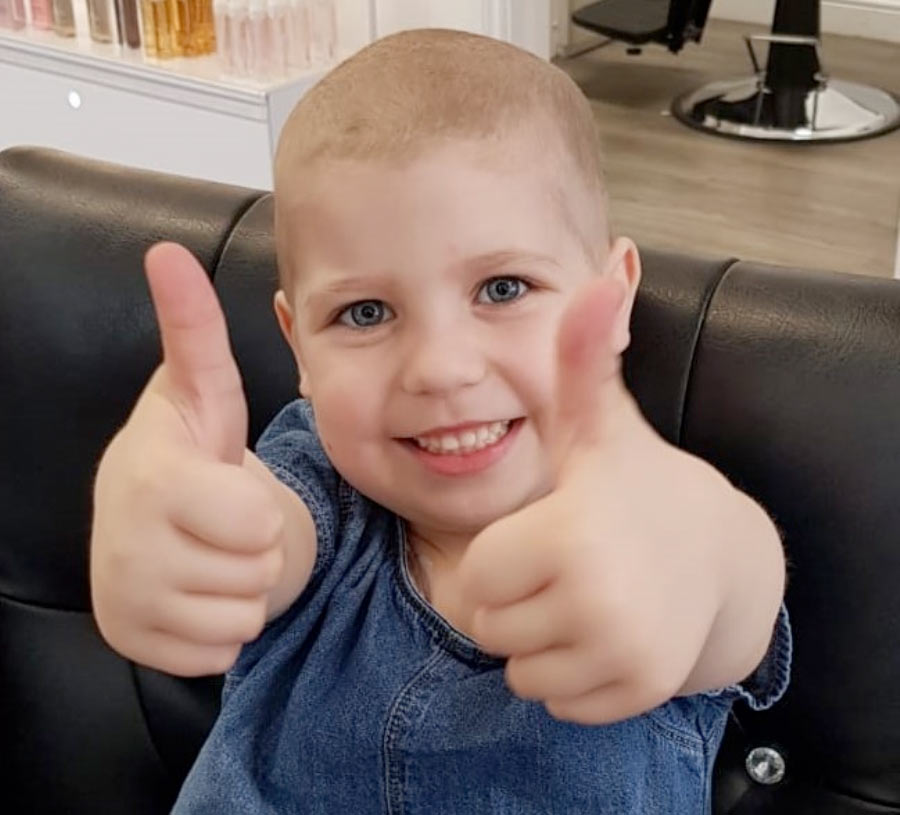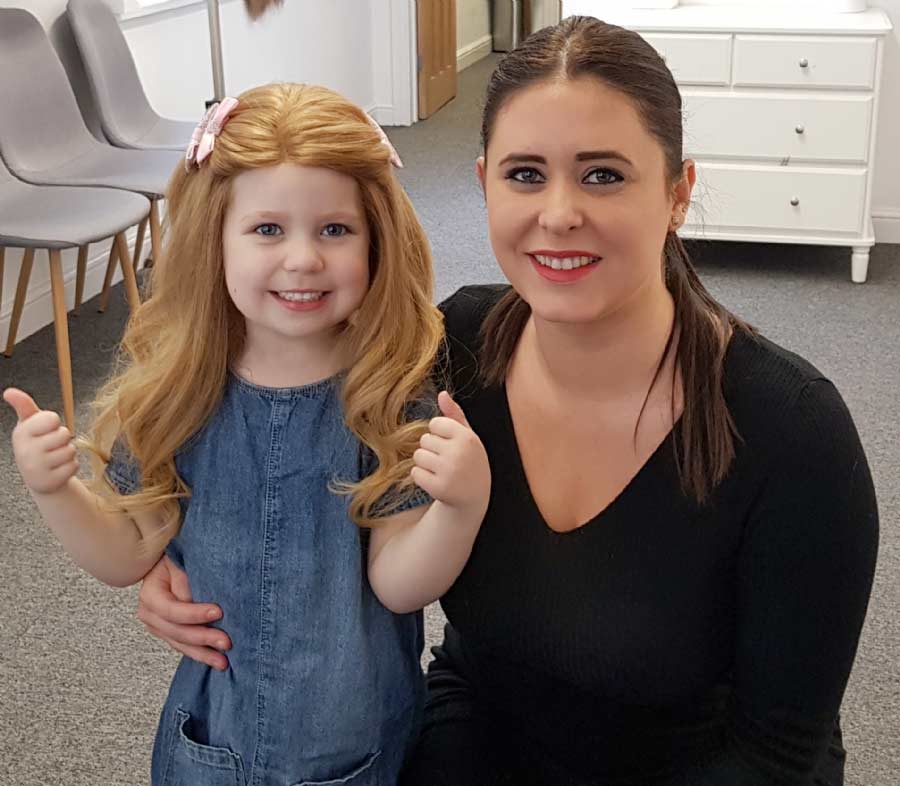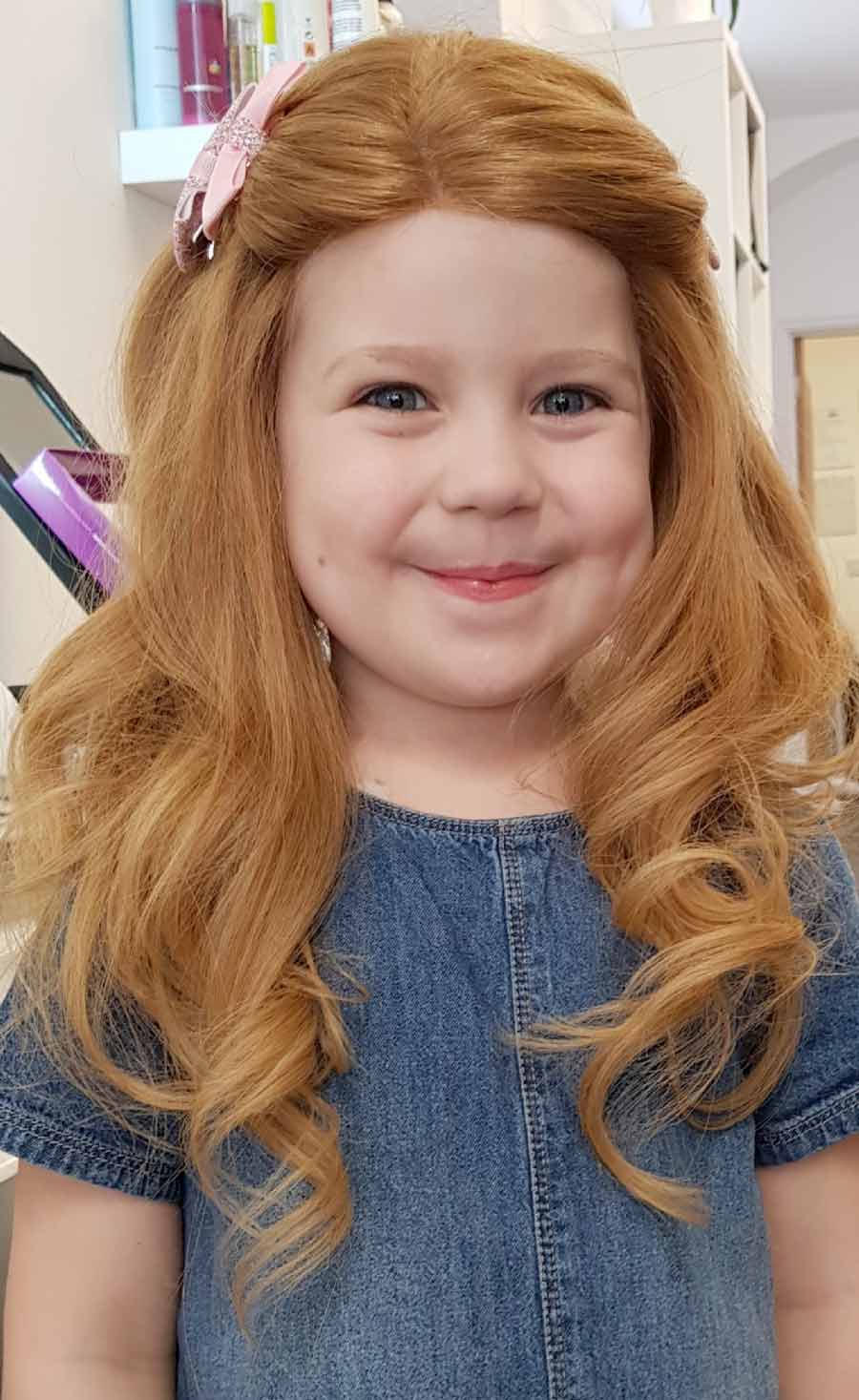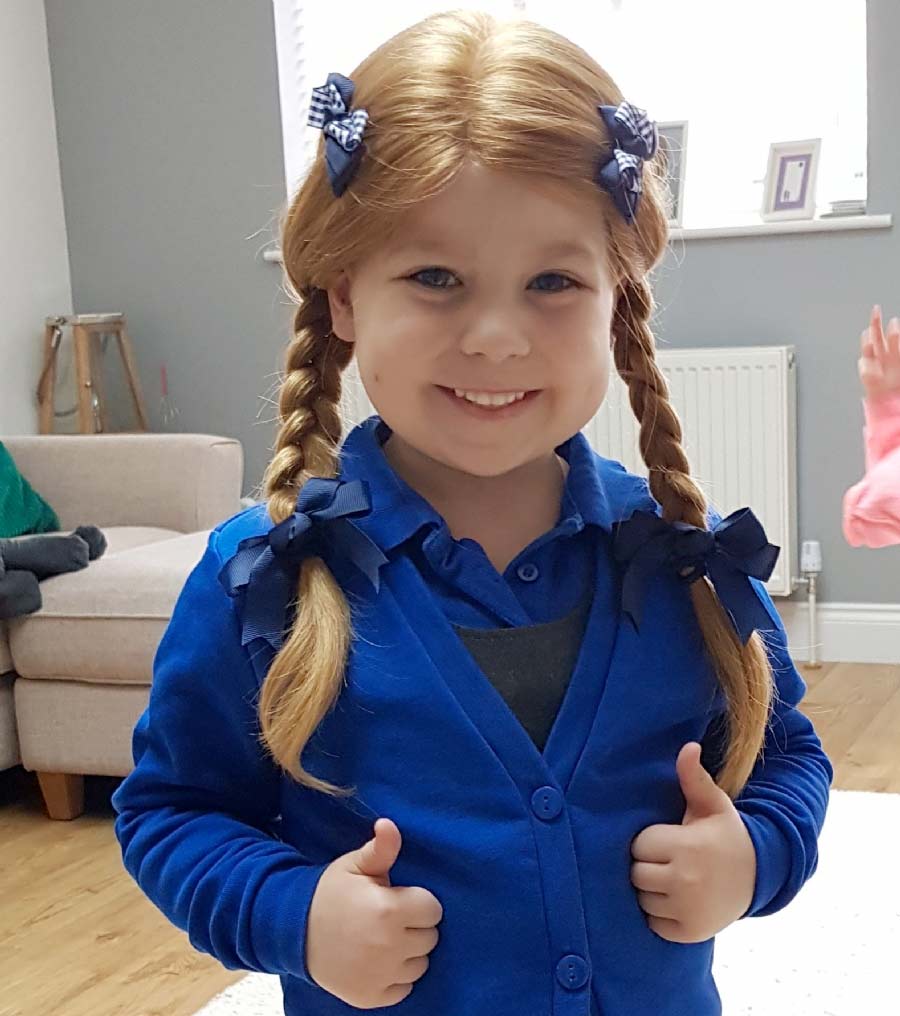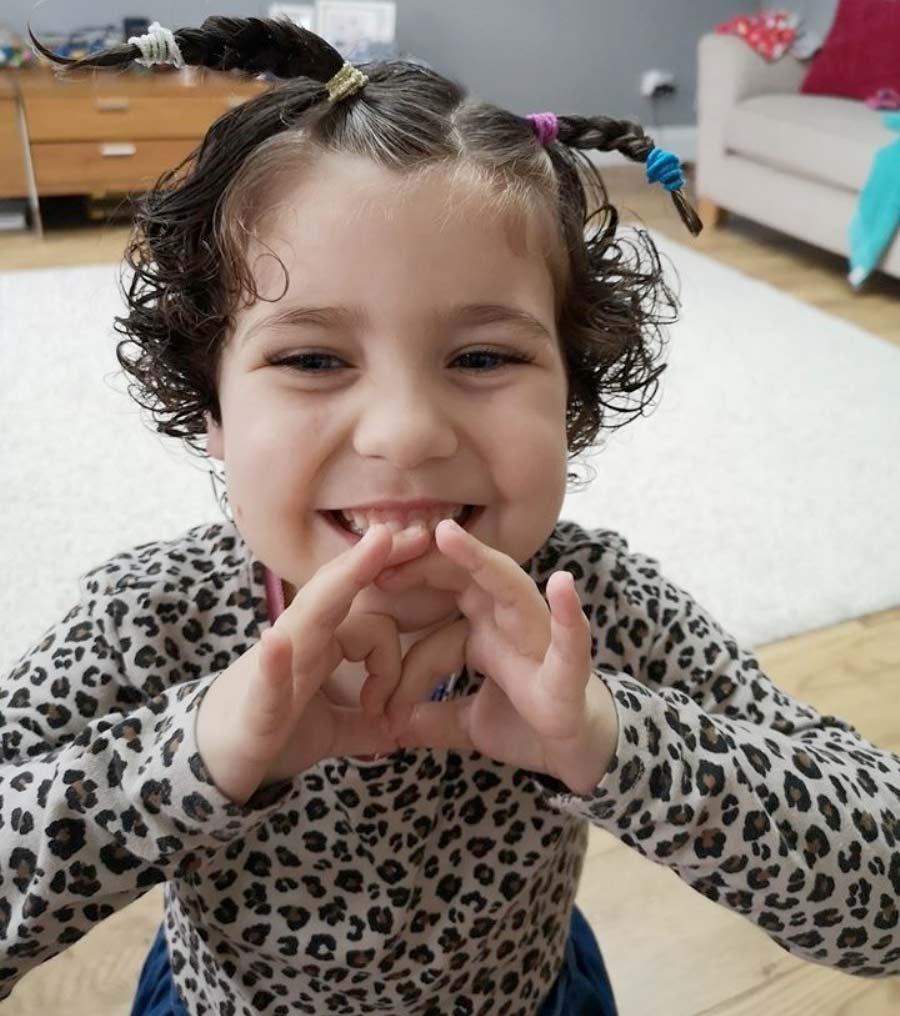 ---