Little Princess Trust News
Callum's mission to smash stereotypes and ensure other young men get help
Cancer survivor explains why wigs are vital for all genders
Callum Boyd knows just how much a wig can help a young person with cancer.
But like many young men who have lost their hair due to chemotherapy he was not initially told about the service offered by The Little Princess Trust.
Callum was diagnosed with Hodgkin Lymphoma when he was 21 and now wants others to know his story in the hope that The Little Princess Trust can help more boys and young men get a real hair wig.
Less than 10% of Little Princess Trust wig recipients are male – and Callum believes many are missing out on a vital helping hand due to a lack of awareness.
"When you look at yourself in the mirror and see that you haven't got any hair it just keeps reinforcing the fact that you are not well," he said.
"So when I had the wig fitted I genuinely forgot what I looked like during treatment – it really does have a fantastic effect on your outlook when so much is changing.
"But so many boys must be missing out because of the misconception that wigs are not for them."
Callum still has a vivid memory of his "consenting to chemo" hospital appointment when he realised he would not be considered for a wig.
He said: "My mum and me were sat down in a room with a nurse and ran through every possible side-effect that could happen as a result of my six-month treatment course: nausea, fatigue, risk of heart and lung damage, severely reduced immunity, infertility, nerve damage and hair loss.
"The last one didn't surprise me but without any real comment from the nurse or discussion with me, the words 'Not Applicable' were then written beside 'Wig Referral'.
"It wasn't until I had started to get used to some form of 'chemo routine' that I began to think again … actually, why not? Why hadn't anything to do with how the treatment would affect my body image have been more of a part of our conversation than just one thing in a tick-list? That was frustrating.
"It was almost as if someone else had made the decision on my behalf that the effect chemo might have on my appearance wasn't important to me and that, as a young man, I would have no issue with going bald!"
Undeterred, Callum spoke to his social worker from Clic Sargent and his Teenage Cancer Trust Youth Support Co-ordinator about the situation.
They told him about The Little Princess Trust and, before long, he was visiting Baguley's of Cheshire for an initial wig fitting appointment.
"The staff there were genuinely amazing and made me feel like a VIP," Callum said.
"They took the time to get to know me and looked at photos of me when I had hair to get the likeness right.
"Losing your hair can be quite intimidating and signals that everything in your life has changed.
"So getting a wig fitted and styled helps to bring back some sort of normality and boosts your self-esteem.
"When, for example, my brother saw me with the wig, he said 'but I thought you'd lost your hair?'"
Callum finished his treatment last year before being given the all-clear. He now lives and works in London, having secured himself a place on a two-year scheme with a health research charity.
He is now encouraging other young men – and boys – to get in touch with The Little Princess Trust if they need a wig.
The charity's service, from providing the wig to fitting and styling, is completely free – and, according to Callum, invaluable.
"Just because young men don't articulate it in the same way as young women (and why would they), that doesn't mean that it isn't important for young guys to talk about changes to their appearance and physique," he added.
"It's not superficial and there's no need for apologies – body image, can be a huge part of what makes you "you", particularly at a time when everything else seems chaotic, scary and strange.
"The Little Princess Trust wig certainly helped me get back to being me – and I'm very grateful."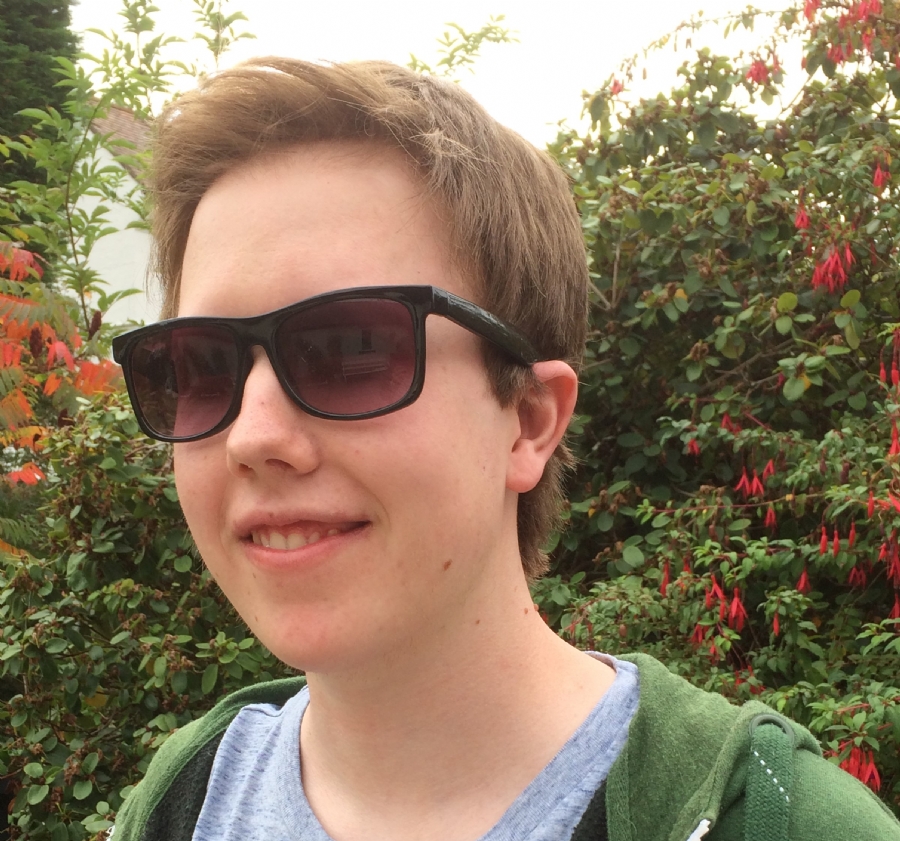 ---