Little Princess Trust News
Wagamama agree to support LPT!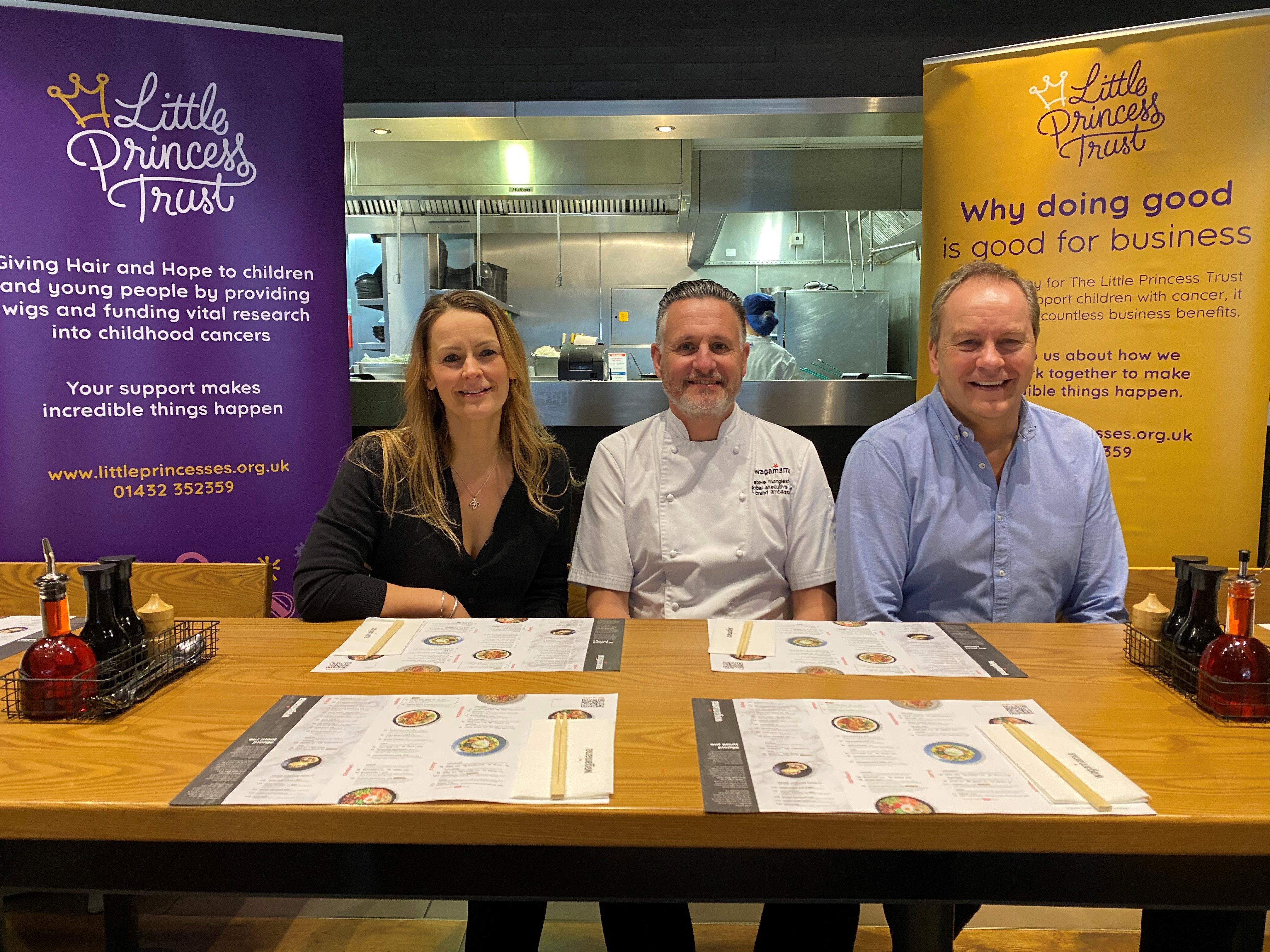 Working lunch held to discuss new partnership
Wagamama's top chef hosted a working lunch with The Little Princess Trust (LPT) to share ideas on how the two organisations can work together to help children with cancer.
Staff from Wagamama's Hereford restaurant first started supporting LPT several years ago when Emi-Luisane Richards-Buadromo, the General Manager of their Old Market site, made sure the charity was among the organisations to receive one of their free festive food drops.
Her interest in the children's cancer charity led to Wagamama's Chief Executive Thomas Heier and the company's Chief Operating Officer, Nigel Sherwood, visiting The Little Princess Trust's Hereford home just before Christmas.
And this week it was the turn of Steve Mangleshot, the Global Executive Chef of Wagamama, to be given a tour of The Hannah Tarplee Building in Berrington Street.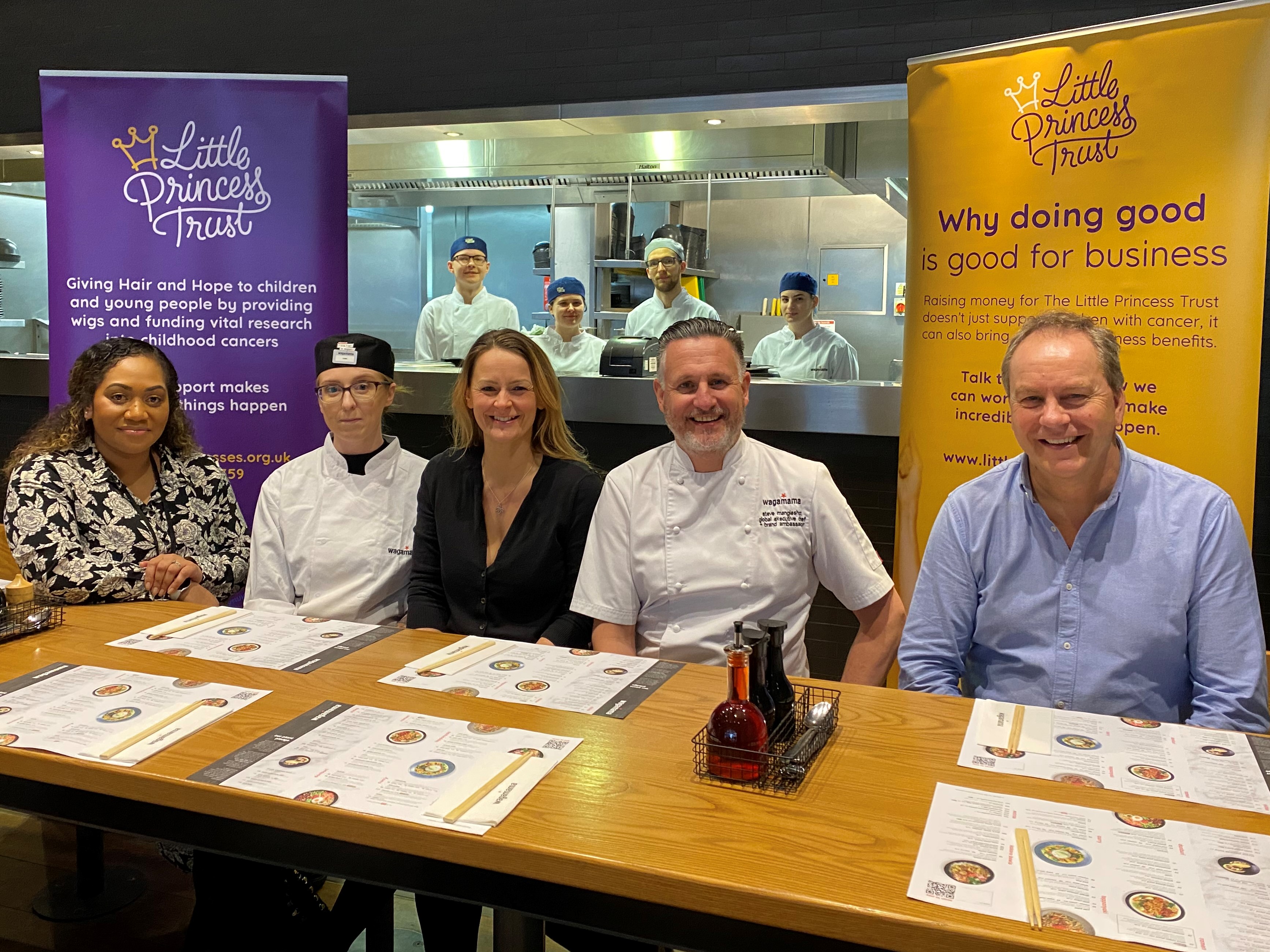 Mr Mangleshot, the man behind many of the famous Asian dishes found on the restaurant chain's popular menus, met LPT Chief Executive Phil Brace and Founder Wendy Tarplee-Morris.
They showed him how the charity provides so many wigs to young people with hair loss and how the childhood cancer research projects funded by LPT are making a real difference.
Following the visit, the trio sat down for lunch and discussed how Wagamama could support The Little Princess Trust through various activities at both local and national level.
It's heart-warming for us at Wagamama to do whatever we can to help support The Little Princess Trust
Mr Mangleshot said it had been wonderful to see at first-hand just what The Little Princess Trust does – and how the charity makes such a big difference to so many children and young people.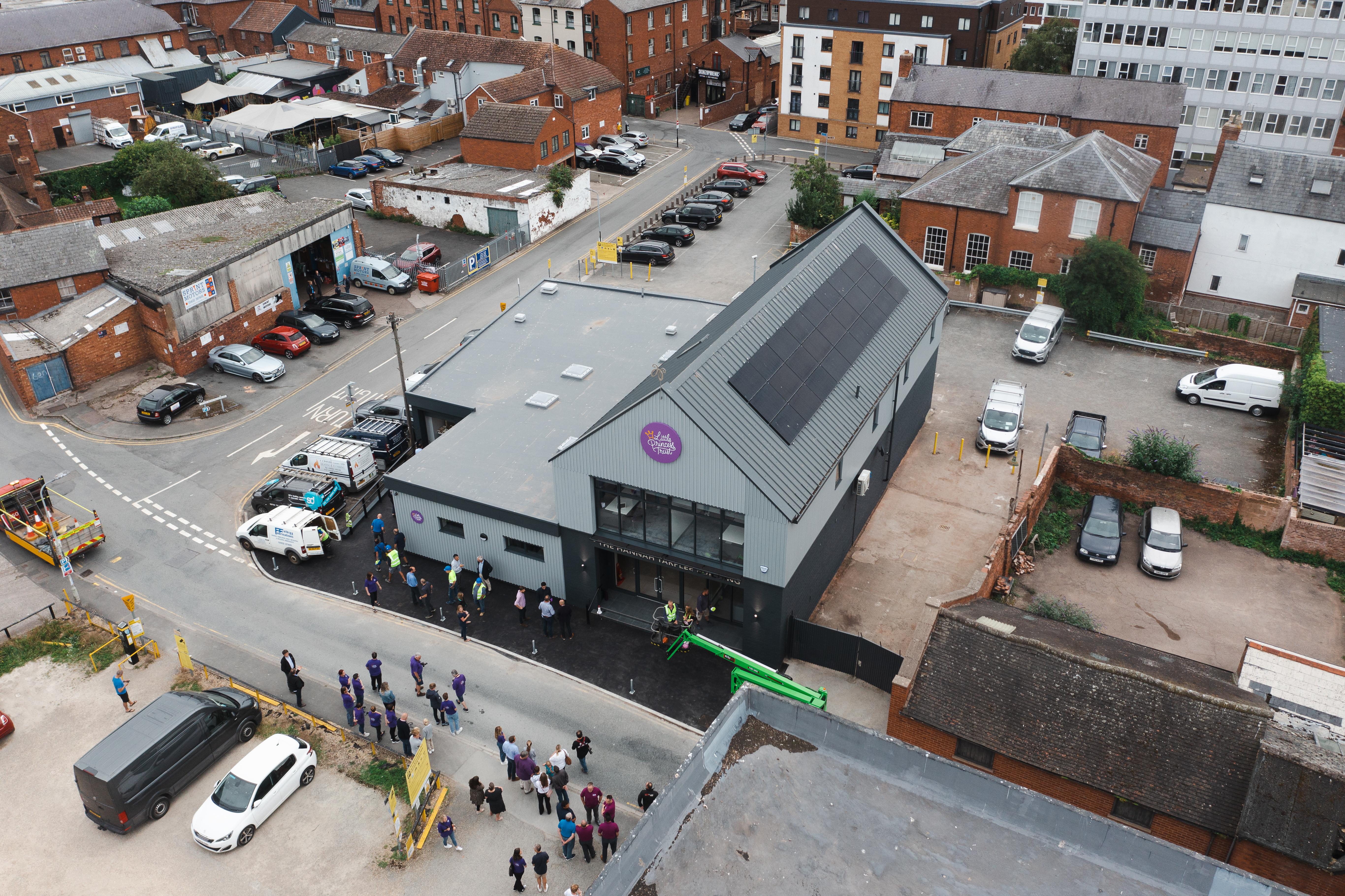 "The Little Princess Trust provides such a fabulous service through its free wig provision and is also one of the most significant charity funders of childhood cancer research," he added.
"So we at Wagamama would love to play our part in helping the charity and the amazing young people The Little Princess Trust supports in the future."
Mr Brace said the partnership was a wonderful opportunity for The Little Princess Trust to reach even more young people.
"Wagamama is such a fantastically well-respected company with a huge reach and profile," he said.
"The aim is that by linking up with Wagamama even more children and young people will hear about our work and can be supported at what can be a very challenging time."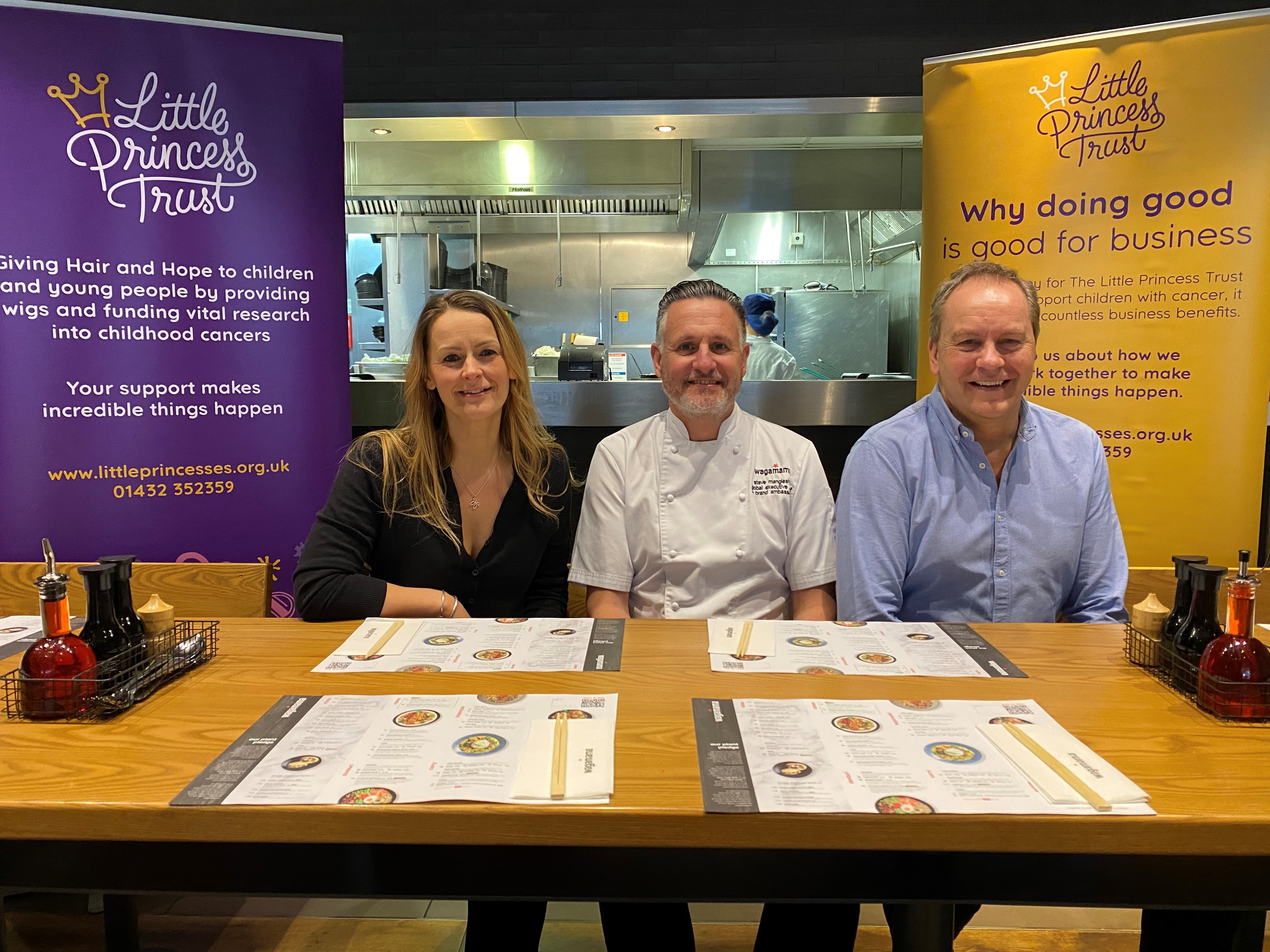 As someone from Hereford, Mrs Richards-Buadromo said she had closely followed LPT's progress with a huge amount of pride and was delighted to do more to help the charity.
She said: "Nourishing modern society is at the heart of what we do.
"This partnership means so much to us at a local restaurant level. It's heart-warming for us at Wagamama to do whatever we can to help support The Little Princess Trust."
We are ever so grateful to Emi for her support in not only starting but developing this brilliant partnership
Wendy Tarplee-Morris said everyone at the charity welcomed the support from Wagamama and gave special thanks to the Hereford restaurant's General Manager.
"We really appreciate the interest that Wagamama has shown in helping our charity," she added.
"And we are ever so grateful to Emi for her support in not only starting but developing this brilliant partnership."
---