Little Princess Trust News
Special request as 'Trimdependence Day' approaches
Call to accompany hair donations with fundraising when salons reopen.
The Little Princess Trust is gearing up for 'Trimdependence Day' by calling on our amazing supporters to accompany any hair donations with a financial contribution.
Our charity has, like many others, been affected by the period of great uncertainty caused by COVID-19 – and fundraising has reduced.
The Prime Minister, Boris Johnson, today announced that salons would finally be allowed to reopen on July 4 and we are fully aware that many of our brilliant supporters had patiently put off their big cut until their professional hairdresser was safely back at work.
While we hope the enforced closures will result in longer hair donations to help meet demand for the lengthier wigs, it still costs our charity £550 to provide every child, who has lost their own hair, with a wig.
As the Little Princess Trust does not employ any fundraisers, we can only carry on our work thanks to the incredible support received by members of the public.
We are fully aware that not everyone has the time to start a fundraising campaign to run alongside their hair donation. However, we are kindly asking these supporters for a donation so we as a charity can continue to give Hair and Hope to thousands of children with cancer.
Click https://www.littleprincesses.org.uk/donate-money/ to make your donation today!
Thanks for your continued support from all within The LPT family.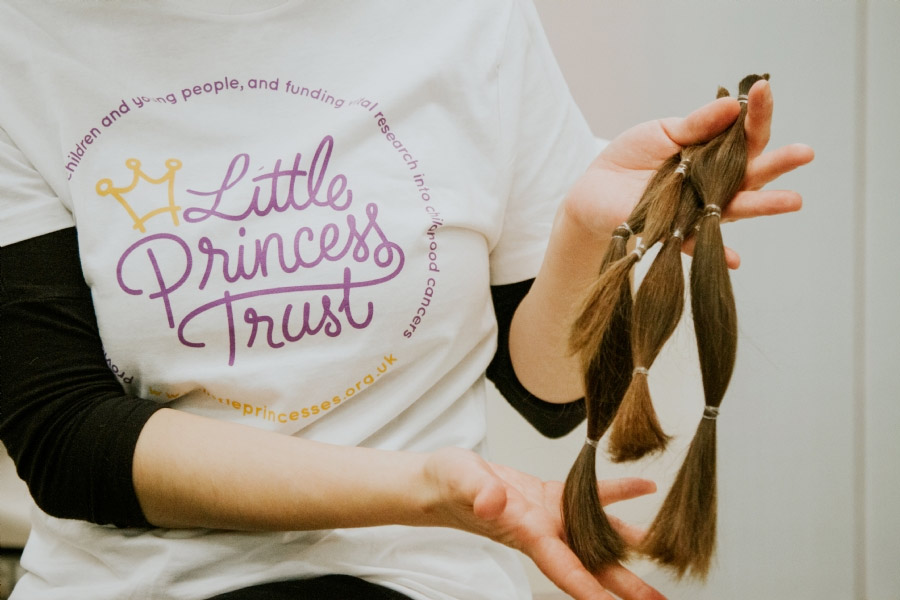 ---