Little Princess Trust News
Meet our Hereford based Wig Knotter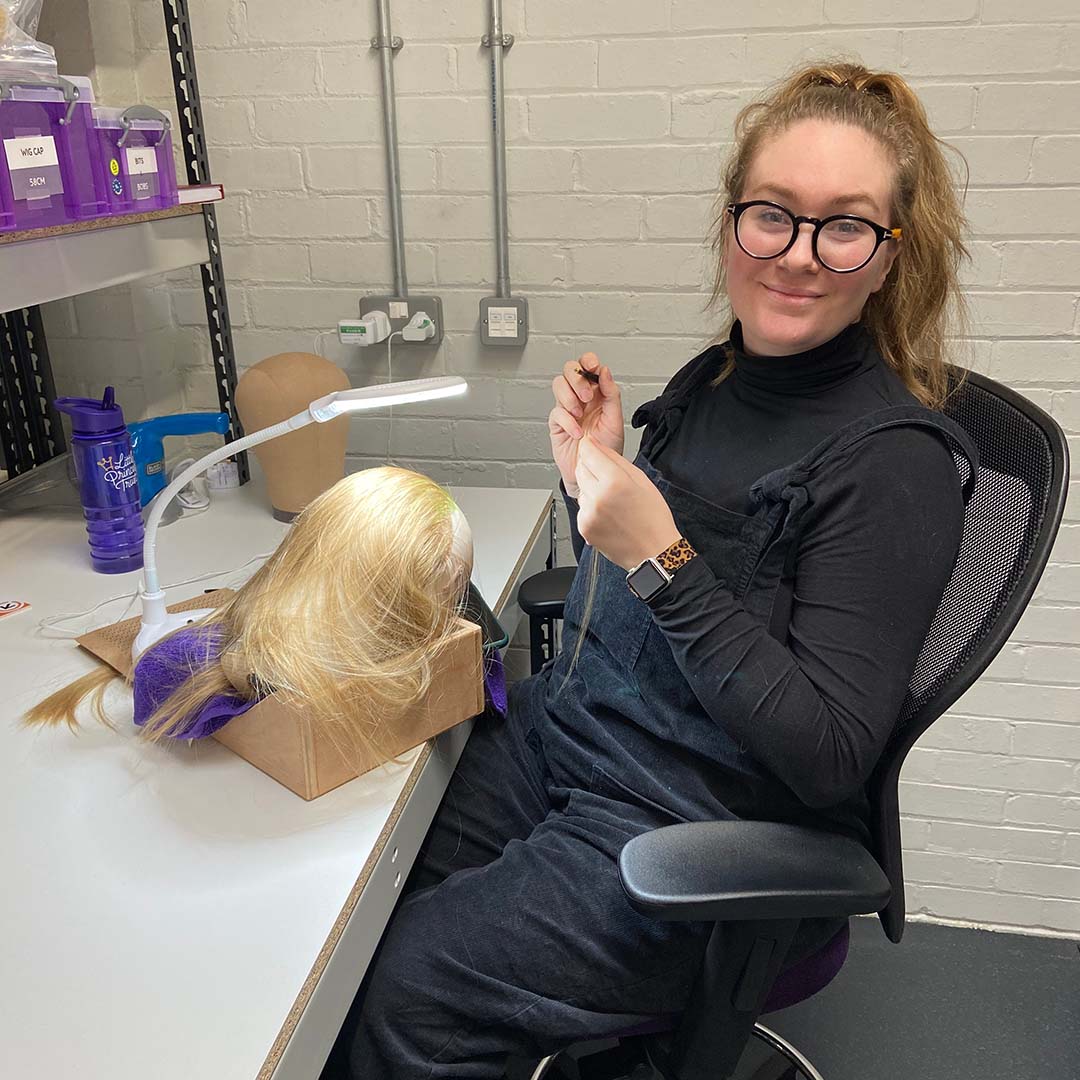 Have you ever wondered how to make a wig? We would love to introduce you to Holly Rivers our Hereford based Wig Knotter.
Holly started working at The Little Princess Trust in October 2021, here is all you need to know.
How long does it take to make a wig?
It can take roughly between 30-60 hours to make a wig, but it does depend on the size of the wig you are making too!

What is the most difficult thing about making a wig?
For me, making a wig and the close up, attention to detail required can affect my eyes and being sat knotting for long periods of time can have an effect on my posture and hands. So lots of regular breaks and little walks round the building help me!

How many strands of hair does it take to make a wig?
I've never counted the individual strands of hair! But we use roughly 160 grams of hair in each wig! When knotting a wig we lose about 3.5 inches off the length of hair during the knotting process so that's why we desperately need longer lengths of hair. 7 inches of hair seems like a lot but, when making it into a wig, it means we can only make a very short wig when our highest demand is a longer style wig.

How many hair donations can go into one wig?
Your hair donations are mixed and blended into colours and lengths so up to 14-16 donations can go into making one wig!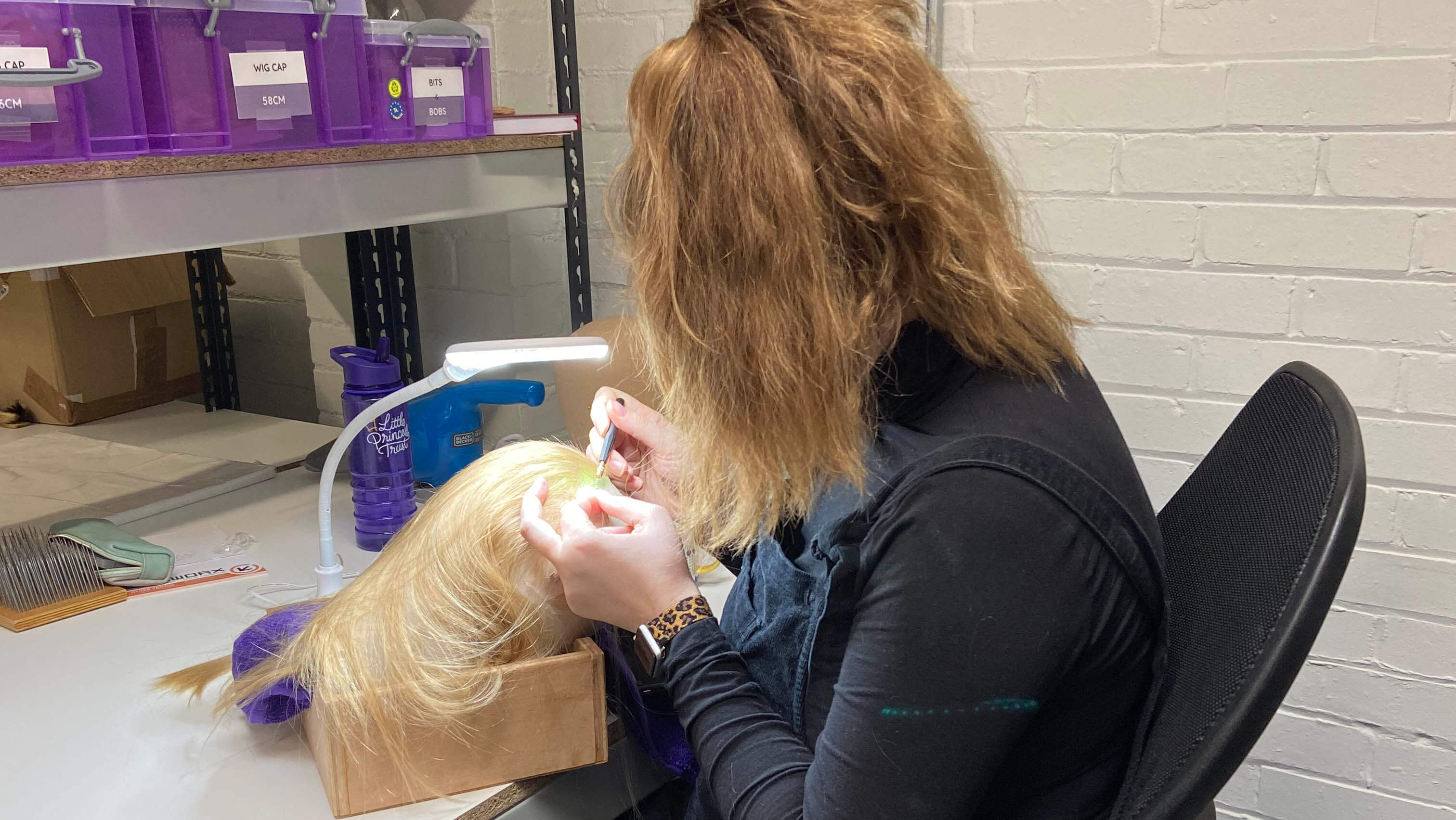 What did you do before wig making?
I worked in theatre for over 10 years. I used to run wig departments for musicals both in the West End, touring the UK and sometimes even around the world!

How did you get into wig making?
I did work experience when I was 15 with my auntie who also does wigs in theatre. I had such a brilliant time I signed up for hairdressing college to start me off and then went on to university to study wigs and make-up! I was lucky enough to get my first West End credit for Legally Blonde while still studying at university.

What was your favourite job?
I've been very lucky and worked on a lot of great shows but my favourites have been Billy Elliot and Jersey boys!

What is the most rewarding part about making wigs for LPT?
The most rewarding part of working at LPT is definitely knowing that our wigs are making such a difference to someone's life and confidence! Hair is such an important part of a person's identity!
---