Little Princess Trust News
Do something amazing and ride London 2 Paris for The Little Princess Trust
Three day bike ride ends in Paris on final weekend of the Tour de France
The chance to imitate the world's best cyclists by riding around Paris on the final weekend of the Tour de France is being offered to supporters of The Little Princess Trust.
The children's cancer charity has secured 60 places on a three-day cycle ride that will make its way from London to the French capital from July 16 to July 18 next year.
Riders will have the streets to themselves when they end the 500-kilometre journey by making their way down the Champs-Elysees before finishing below the Eiffel Tower.
The London-Paris 2020 participants will celebrate their achievements with a finishers' party before watching the Tour de France professionals race around the Paris streets the following day.
HotChillee are the organisers of the event and will ensure cyclists are in safe hands from the registration to the Eiffel Tower. Their team will also get everyone fully prepared with group riding skills sessions, monthly supported UK group rides and specialised training plans.
The unique format of seeded groups within the cycle ride means that there is an option to suit all riding abilities.
And each of the five different groups will have a lead car, motorbike outriders, a mechanic's van and rolling road closures. Meanwhile, the HotChillee ride captains will be in radio contact with the support vehicles to ensure the safety of each group at all times.
The event begins on July 16 in Imber Court in East Moseley and parking is available nearby for the duration of the event. The first day's ride totals 175 kilometres and ends in Folkestone before riders make their way for a welcome night's sleep in Calais.
Day two is a ride of 164 kilometres down to Amiens while the final journey to Paris is 183 kilometres.
Jon Sleightholme, the former England rugby player, is one of the many amateur riders to have competed in a previous HotChillee ride.
He said: "The London-Paris is a truly unique cycling experience, it's the closest you can get to be treated like a pro for three days with fantastic support both on and off the bike.
"Riding into Paris on closed roads was the big highlight for me ­– what an amazing buzz that was!"
The Little Princess Trust team of riders will pedal away to ensure the charity can continue to provide real hair wigs to children and fund vital research into childhood cancers.
The entrance fee for the ride is £1,300 and each of the 60 Little Princess Trust cyclists is being asked to raise an additional £1,000 for the charity to help improve the lives of thousands of children.
Entrance costs cover hotel accommodation, baggage forwarding, massages and services such as medical support and Eurostar return to London.
Email l2p@littleprincesses.org.uk to book your place while, for further information, visit www.thelittleprincesstrust.org/l2p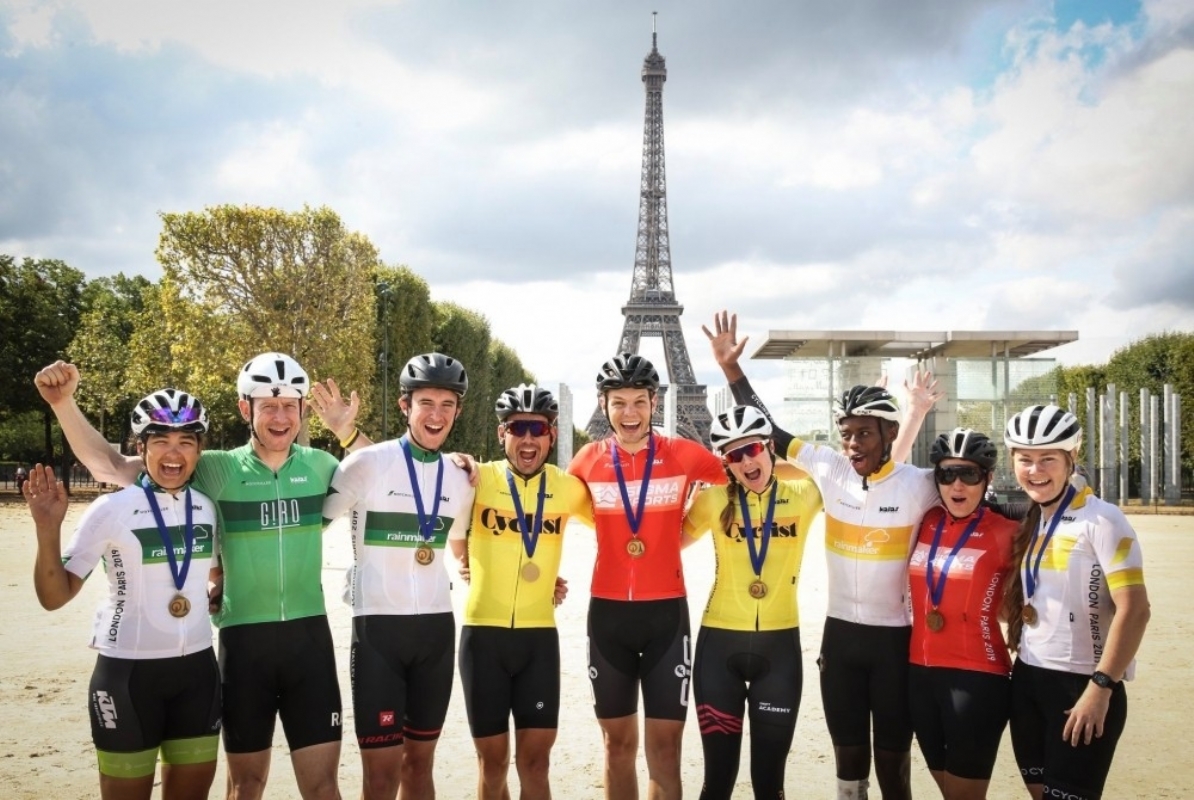 ---