Little Princess Trust News
Vicki sets a new LPT record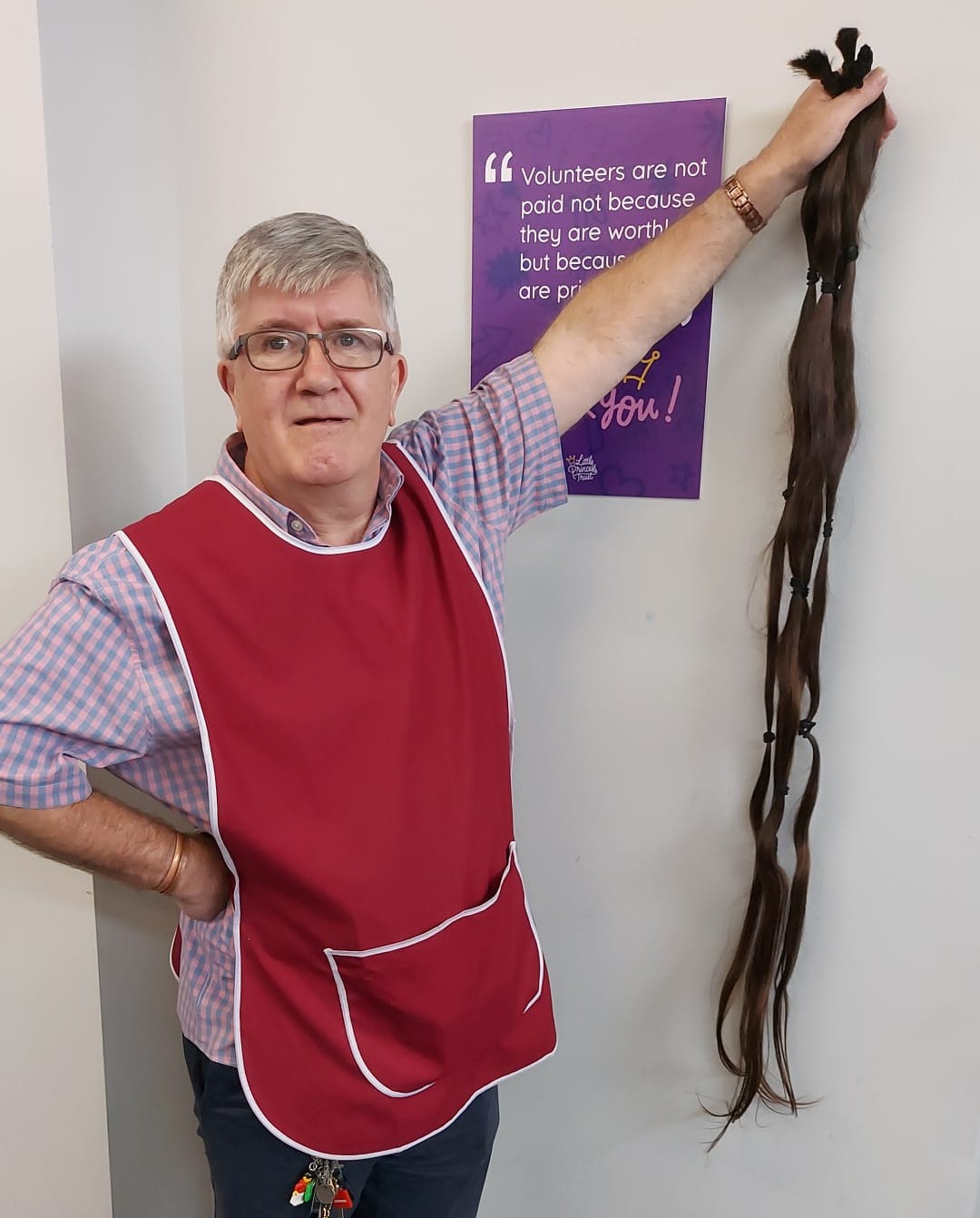 Hair donation measures an amazing 50 inches!
Vicki Walkden has set a new LPT record by having a massive FIFTY inches of hair cut!
The 41-year-old mum's long locks could touch the floor before her almighty cut at Kim Carter Barbers near Preston.
Vicki has always had incredibly long hair but wanted her long locks to go to help a young person with hair loss.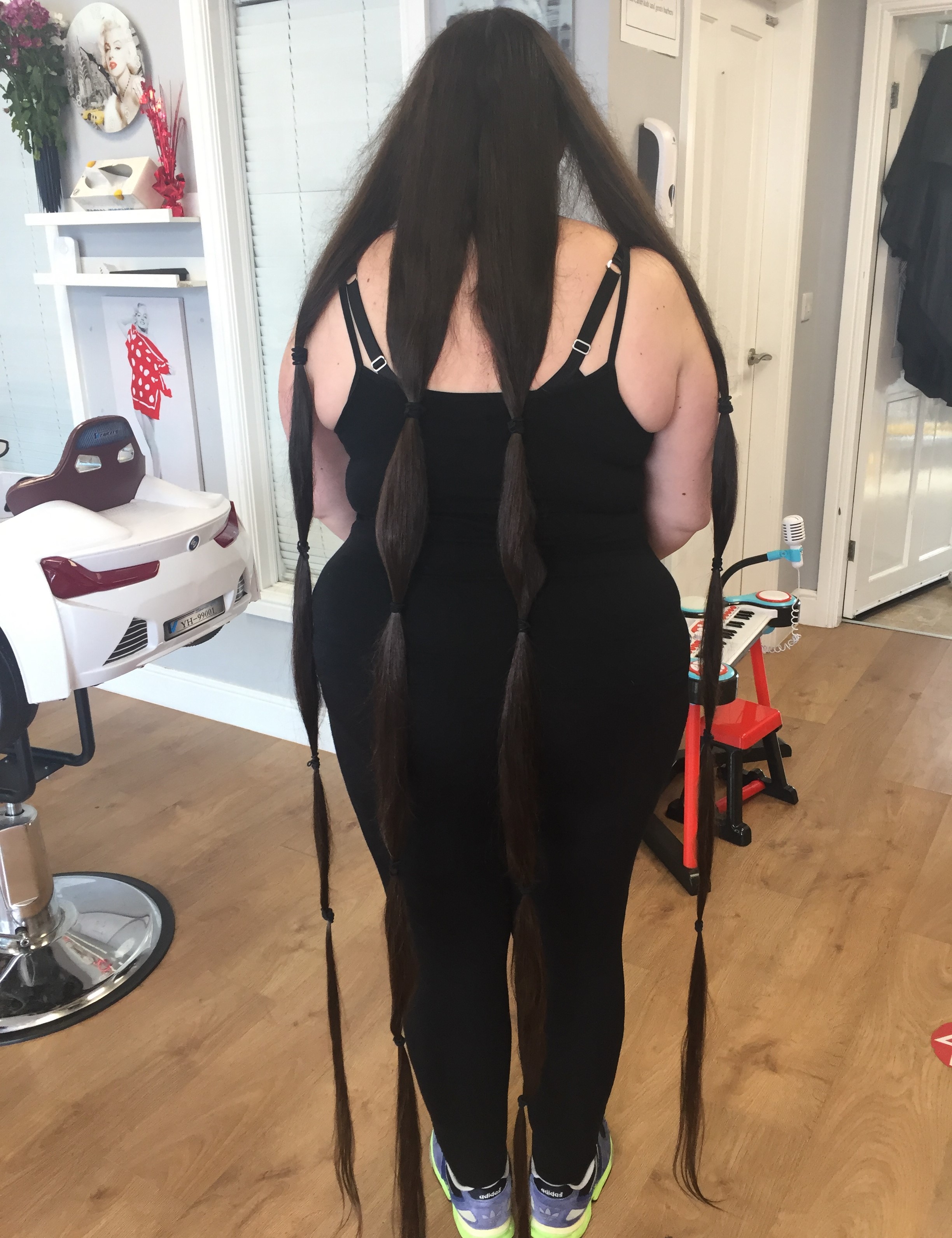 She believes her last proper cut was when she was around 17 and says she developed a fear of the hairdressers after suffering a couple of nasty nicks when she was young.
"I must have been a very fidgety child as I was cut twice around the ears," Vicki said.
"So I have just stayed away since and have just done the odd trim myself or asked my daughter to do it."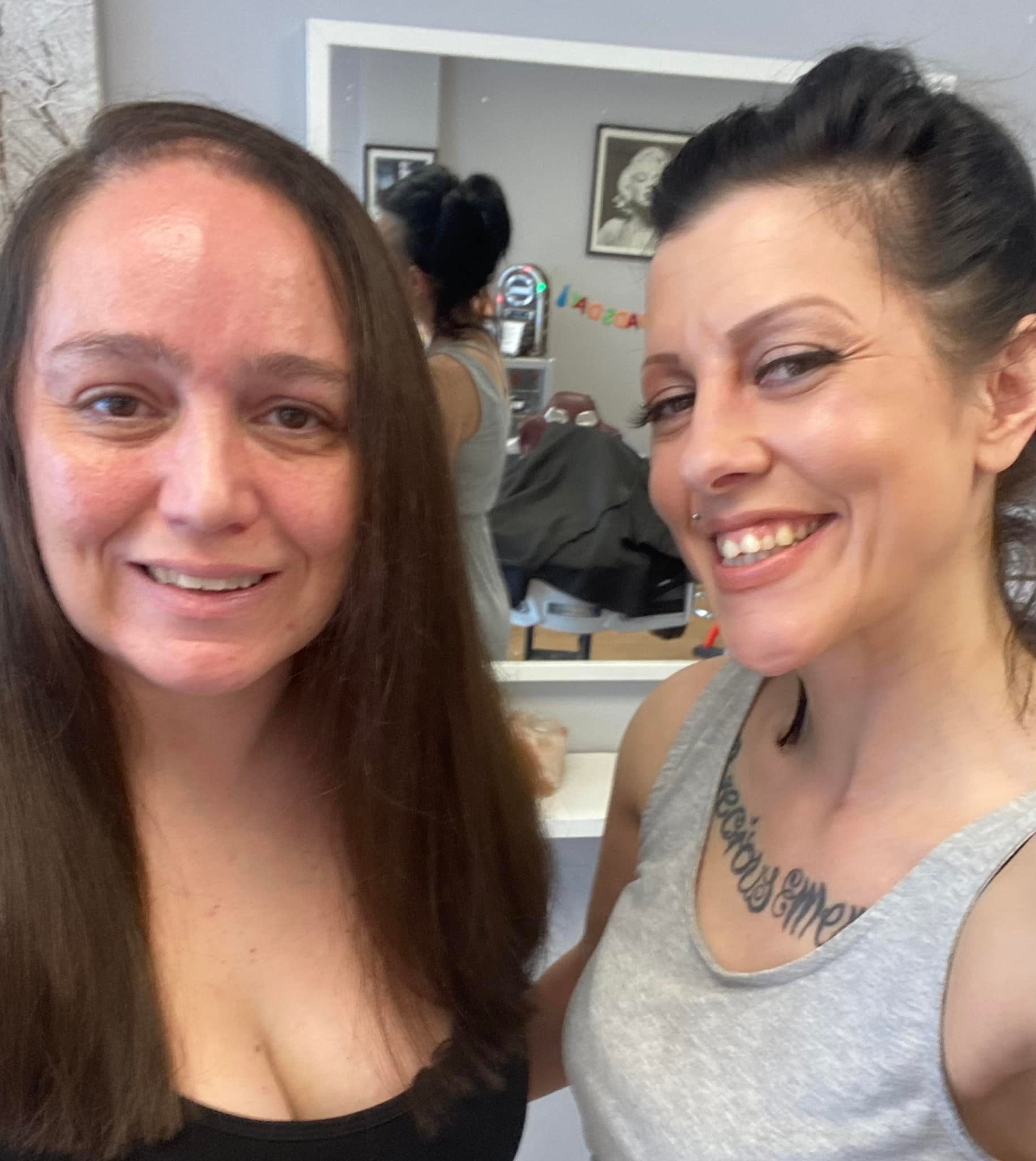 Thankfully there were no problems when Kim Carter cut Vicki's hair in Longridge last week.
"Kim was fantastic," added Vicki. "She always does such a good job with my kids and she didn't charge me for the hair cut as she knew it was going to charity."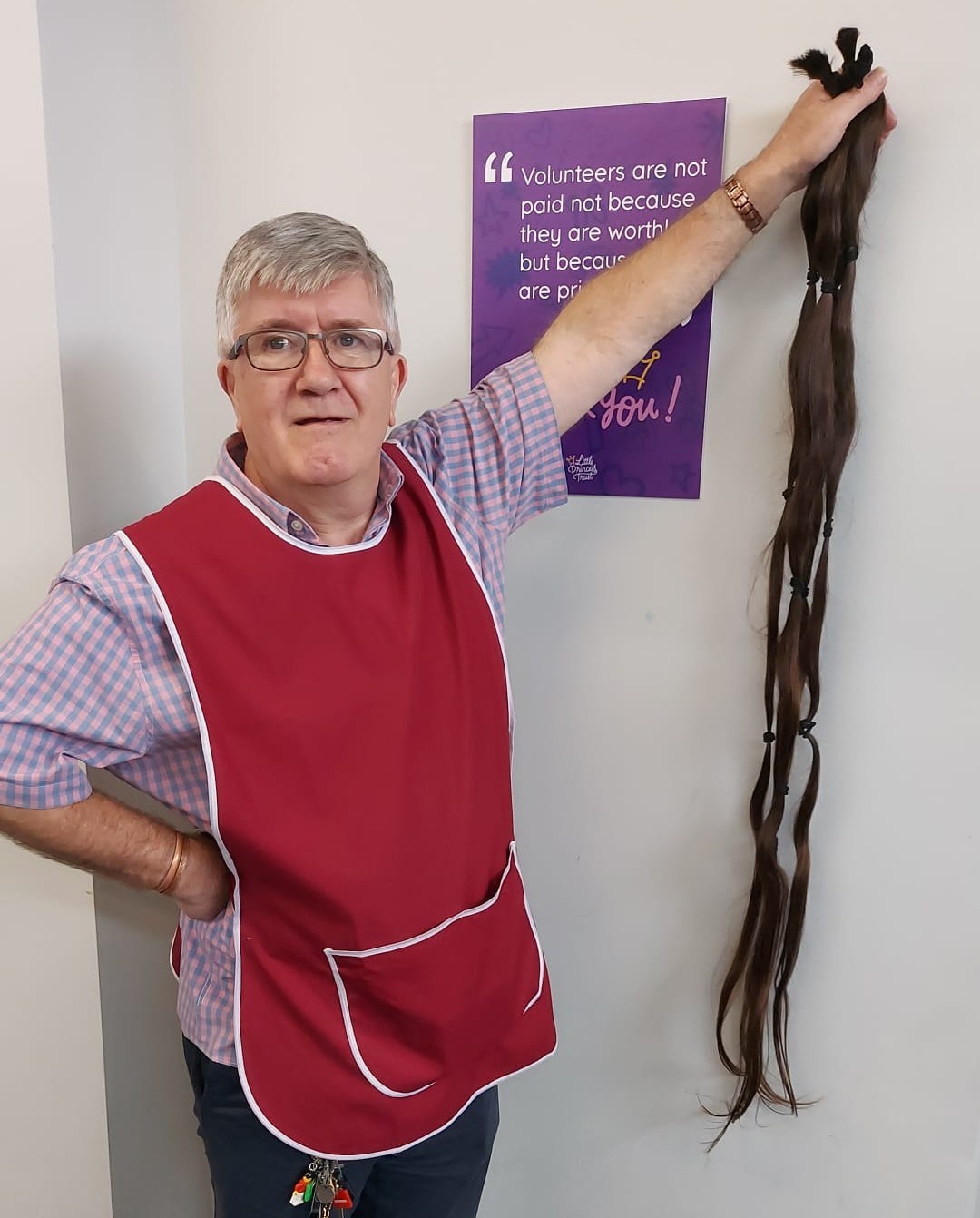 Vicki said that she had previously tied her hair up in a bun. She left just enough hair to continue to do this as she wanted her step dad John, who has Alzheimers, to be able to recognise her.
Vicki, a mum-of-three, admits she is still getting used to her new look but is extremely pleased to have had the big cut.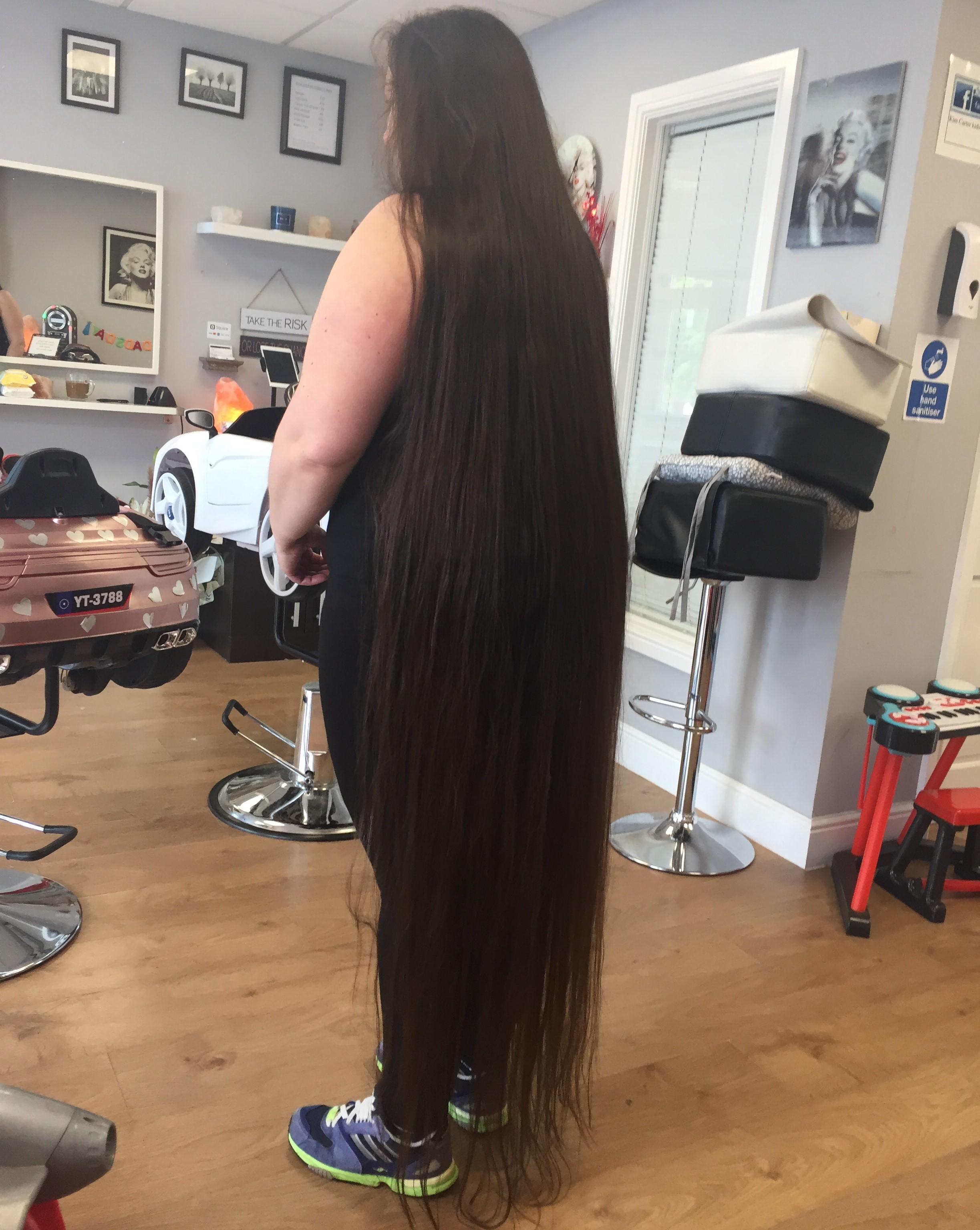 "I don't have any regrets on cutting my hair as I know it's going to the right place and will make someone else happy and give them a confidence boost," she added.
---