Little Princess Trust News
Lifesaving device donated to LPT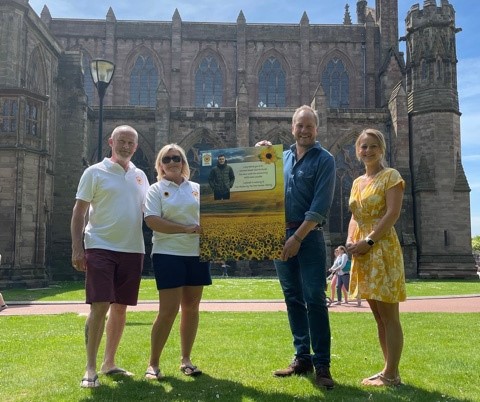 Tom Henson Charity hands over defibrillator
A lifesaving device has been donated to The Little Princess Trust.
The defibrillator will soon be installed outside our Hereford HQ – and will be available for anyone to use.
The defib was donated to LPT by the Tom Henson Charity. Shaun and Nikki O'Halloran travelled down from Derbyshire this month to officially hand over the device to Phil Brace and Wendy Tarplee-Morris.
The Tom Henson Charity was started in memory of Nikki's son, Tom, who passed away in 2018 after suffering a cardiac arrest while playing football.
Tom's brother Joe set up an app to let people know where defibrillators are located around the country while the charity also raises money to help put defibrillators into communities.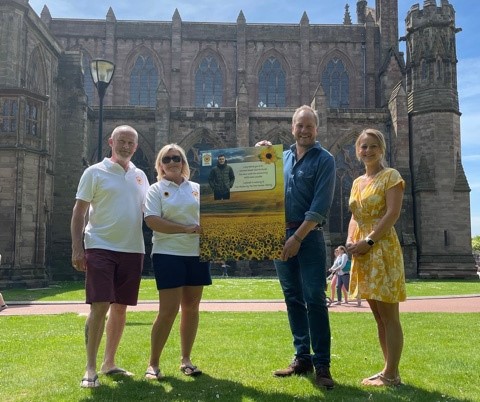 LPT approached the Tom Henson Charity to see if we could host a defibrillator and we were delighted when they accepted our request.
The defib will be positioned in Aubrey Street and will be accessed in emergencies by dialling 999 and asking for the access code.
---