Little Princess Trust News
LPT backs #TwoPointSix campaign
Challenges will boost charities missing out on cancelled sports fundraisers
The Little Princess Trust, like other charities across the UK, has felt the effects of the cancellation of so many fundraising events due to COVID-19.
The Great Manchester Run, the Hereford Racecourse Charity Race Day and the London 2 Paris cycle ride were all among the events that would have raised valuable funds for us to carry out our work but will now not take place because of the coronavirus.
In response to the current crisis that charities are facing, the organisers of many of the biggest mass participation events in the country have come together to create a new campaign to ensure vital funds are still raised.
And so the 2.6 Challenge launches on Sunday – the day on which the 40th London Marathon should have been run – and the campaign will last for a week.
During those seven days, supporters of our charity can take on any number of challenges based around the numbers 2 and 6.
So whether you're running a superhero dash round your garden for 2.6 miles, walking around the balcony for 2.6 miles, doing 26 press ups with the dog on your back, reciting 26 lines of a poem or staying silent for 26 minutes, we would love your help!
Tim Wheeler, the chair of our trustees, is one such supporter who is taking on the 2.6 challenge for The Little Princess Trust. He was due to run the London Marathon but will instead cover the 26 miles by jogging around his house 570 times!
We at The Little Princess Trust believe the #TwoPointSixChallenge is a great opportunity for all UK charities to support each other at such a hard time.
And it also gives our amazing supporters the perfect reason to raise some valuable funds to ensure we can give Hair and Hope to young people by providing them with a real hair wig and fund vital research into children's cancers.
To start your 2.6 Challenge for The Little Princess Trust, visit https://twopointsixchallenge.justgiving.com/fundraise and choose our charity.
Meanwhile, visit https://www.littleprincesses.org.uk/news/lpts-scissorman-to-run-marathon-at-home-/ to read more on Tim Wheeler's backyard marathon.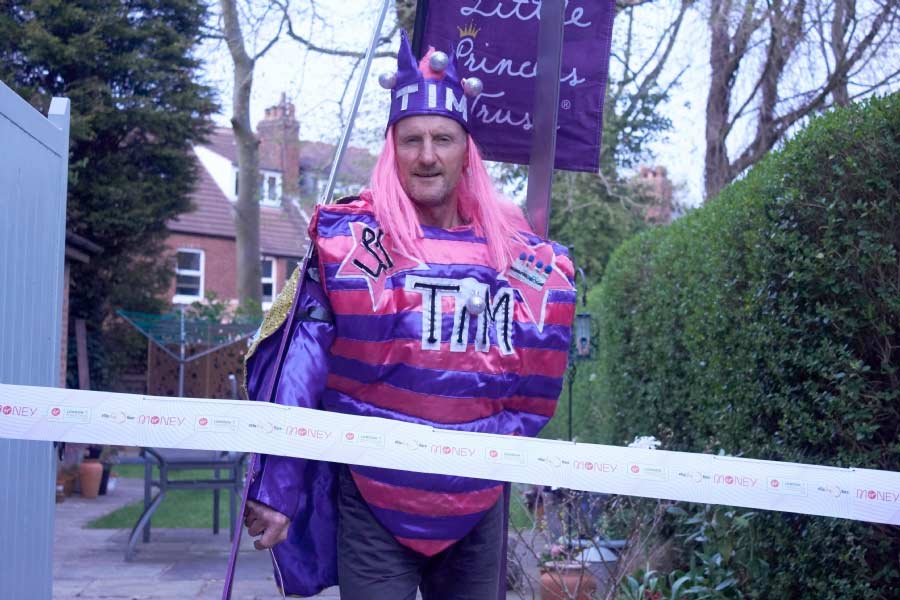 ---