Little Princess Trust News
5 reasons supporters donate their hair to LPT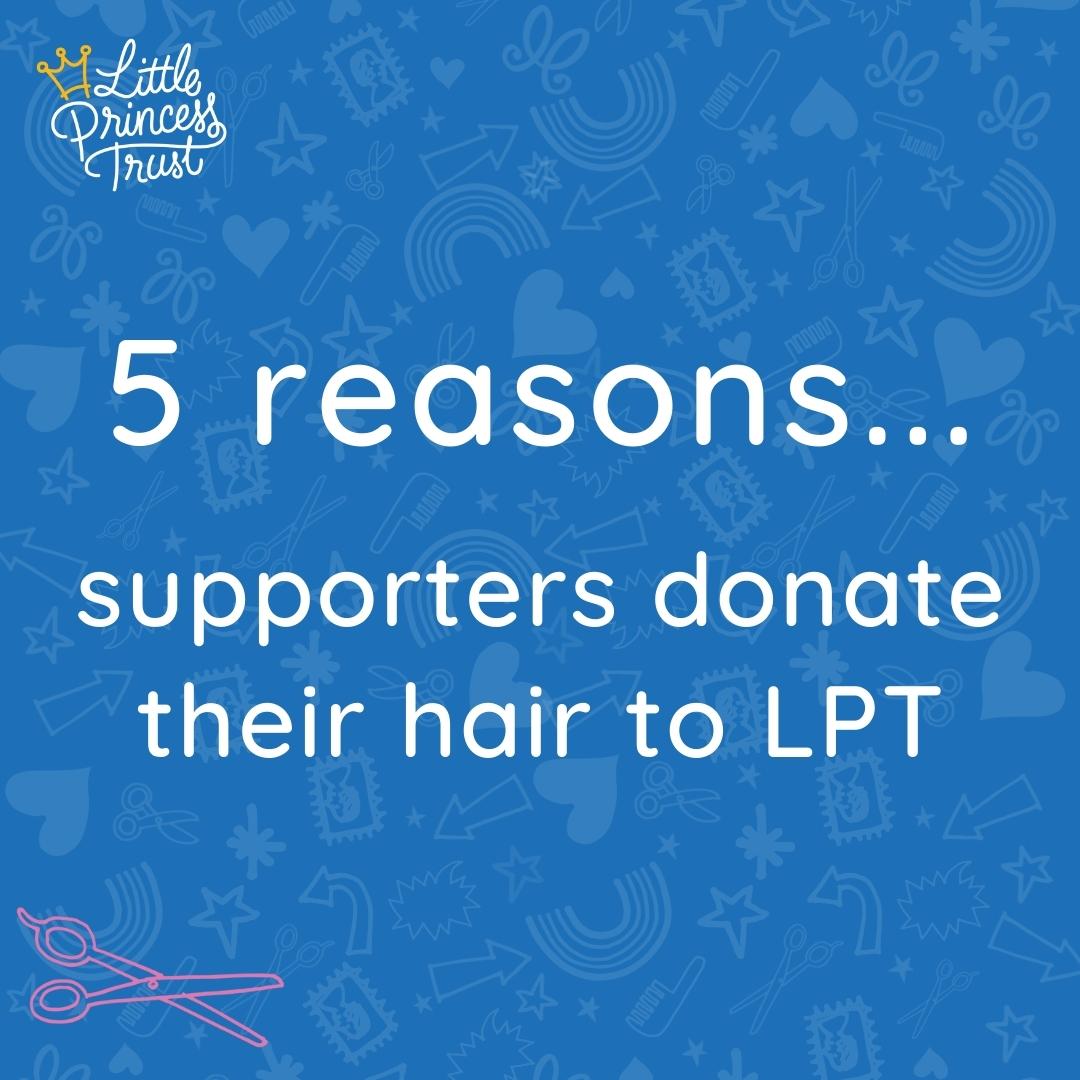 Have you considered donating hair to us? We asked our supporters why they are donating their hair to LPT and had some amazing responses…
• Because there is always someone with a greater need than myself.
• I experienced hair loss when undertaking a course of chemotherapy as a teenager so this is something that I feel really passionate about and is close to my heart. I'm so happy and grateful that I am now in a position to be able to donate to such a worthy cause.
• I think our hair is something very important when it comes to self-esteem. I can't imagine having to give it up completely, especially in my youth. For this very reason, knowing that mine will grow again and that in another part of the world someone will need it more than me, nothing better than changing the life of a young person.
• I can't imagine how hard it would be to be young and lose your hair as well as going through so many other things! I am currently growing for donation number 3.
• Being able to contribute to someone else's happiness means everything.

Did you know…
• It takes 14 - 16 hair donations to make one of our real hair wigs.
• We ideally need over 12 inches of hair to enable us to make our wigs. To make our wigs we lose about 4 inches of hair during the knotting process, so that's why we desperately need longer lengths of hair.
• It costs us £550 to provide a real-hair wig free-of-charge, to our wig recipients.
• In addition to our free wig provision, we fund research into finding better and kinder treatments for childhood cancers. Since 2016, we have funded research projects into many types of childhood cancer.
• Our supporters are the best (yes, we are biased!) We would not be able to provide the service we do without your hair donations and fundraising – so thank you!
---