Salon Network
Our network of more than 100 recognised wig fitters do amazing work for The Little Princess Trust.
Our fantastic network of recognised salons and mobile wig fitters is made up of skilled and experienced people with a positive attitude and a sensitive manner.
Although the salons are independent of The Little Princess Trust, we have built strong links with them over a number of years. We are working closely with our recognised salons and wig-fitters, so that together we can continually offer an exemplary level of service. We really value the incredible work they do.
Our salons are a vital part of our Little Princess Trust community as without them our work would not be possible. We always look to work with outstanding, highly skilled and experienced wig fitters who will adhere to our high standards of service.
Some of the necessary experience and skills:
proven skill and experience in wig fitting and styling

respect for the privacy and dignity of the child/young person

commitment to maintaining confidentiality

ability to deliver a caring experience in an appropriate way

a positive, kind and appropriately sensitive manner
We run regular workshop days for our salons to celebrate the vital work that they do. We look in detail at our range of donated hair wigs and reinforce an understanding of the needs of our wig recipients. Upon completion of the workshop, your salon can display our LPT window sticker and certificate of attendance.
If you would like to be considered to join our salon network or you are representing an existing salon and would like to attend one of our workshops, please email wigs@littleprincesses.org.uk supplying information about you and your salon and we will add you to our database. Only successful applicants will be contacted.
Referring families to an
LPT-recognised salon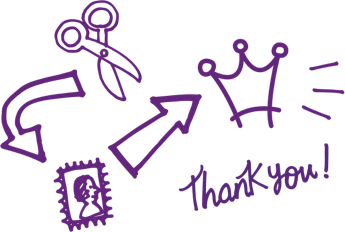 After a family or young person approaches us for a wig, we put them in touch with a salon as close to their home as possible. If a child is unable to go along to a salon, we may ask for a home or hospital visit. When selecting a salon, we will also take into account its suitability and experience in relation to the age of the child or young person being referred.
An appointment is arranged, during which our beautiful range of donated hair wigs will be available to you for ordering, fitting and styling. We appreciate that sometimes this process may take more than one visit. Salon and wig costs are then to be invoiced to us; the family/young person will not be asked for any payment.
We are able to fund wigs for those undergoing cancer treatments for the duration of their hair loss and would generally expect a wig to last around 6 to 12 months. In the case of children and young people with hair loss due to any other condition, we can provide a single wig.
Everyone works hard to deliver the best possible experience. We contact families after their wig fitting to ensure it went smoothly and that they are happy with the results.
Please Promote The Little Princess Trust
If you would like to organise a fundraiser for us or display a collection box and some of our leaflets in your salon, please get in touch - we would love to hear from you!
Did we forget something?
We hope we've answered all your questions about our salon network. If there's something else you'd like to know, please take a look at our FAQs or give us a ring on 01432 352359.