Little Princess Trust News
Headmasters is named Official Salon of The Little Princess Trust
High street hero backing our Hair and Hope message
The Little Princess Trust has received a huge helping hand to give hair and hope to children with cancer.
A partnership was agreed this week with Headmasters that sees the 'hair high street hero' become the official salon for The Little Princess Trust.
The deal means Headmasters, one of the UK's biggest salon groups, will support our charity by offering free haircuts to anyone donating 12 inches of hair or more.
These donors will be given a co-branded certificate as well as expert advice about how to care for and style their new shorter hairdos.
Collection pots will also be in every Headmasters salon as we really need financial donations - as well as amazing long hair - to help cover the costs of the wig provision, and fund vital research projects into finding kinder treatments for childhood cancers.
Meanwhile, Headmasters staff will be organizing and taking part in events such as cake sales, 24-hour gym workouts, fun runs and quizzes throughout 2020 to help raise vital funds for LPT.
Andrew Barton, Headmasters Creative & Communications Director, said that, as an Ambassador for The Little Princess Trust, he was "acutely aware of the effect that hair loss has on a child".
"Hair is such a personal part of your identity and understanding how connected people are to their hair is an essential part of good experience for any client," he added.
"At Headmasters our philosophy is beautiful, confidence-boosting hair and I'm thrilled that Headmasters are now the Official Salon for The Little Princess Trust and can help to raise awareness for this outstanding charity.
"Fundraising is a huge part of Headmasters DNA so much so that we even have a dedicated award to the salon who raises the most for our chosen charity in one year.
"All of our stylists are fully trained to help clients who want to donate their hair and support The Little Princess Trust."
Phil Brace, Little Princess Trust CEO, and our co-founder Wendy Tarplee-Morris travelled down to London this week to meet Headmasters staff from across the company's 60 salons as the partnership got underway.
Anyone wishing to support the project, can find more information here: https://www.justgiving.com/fundraising/Headmasters-Headmasters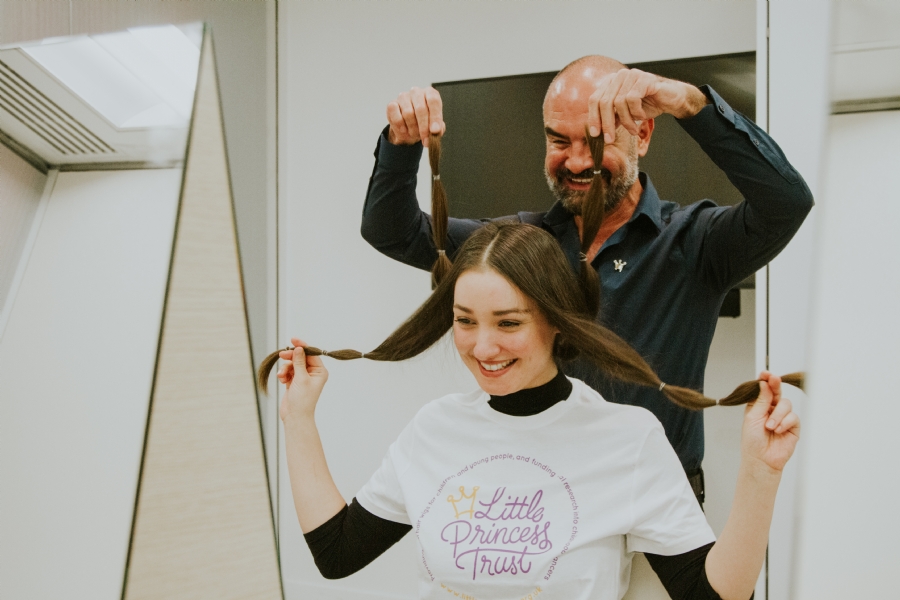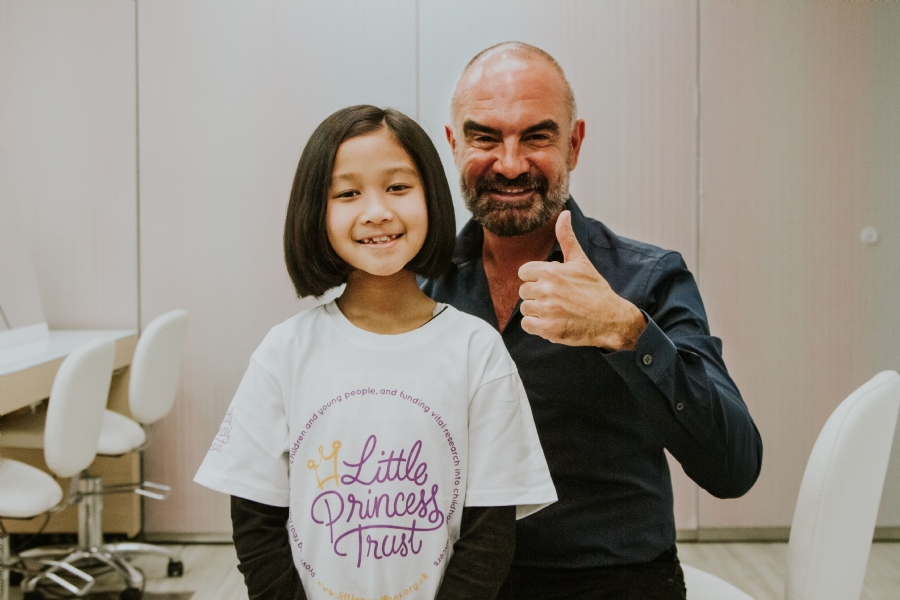 ---