Cardiff Half Marathon
Runners are being given plenty of time to get fit for the Cardiff Half Marathon.
The annual event was due to take place in March with a sizeable number ready to run around the Welsh capital as part of a Little Princess Trust team.
But event was postponed due to the coronavirus pandemic and put back to October 3, 2021.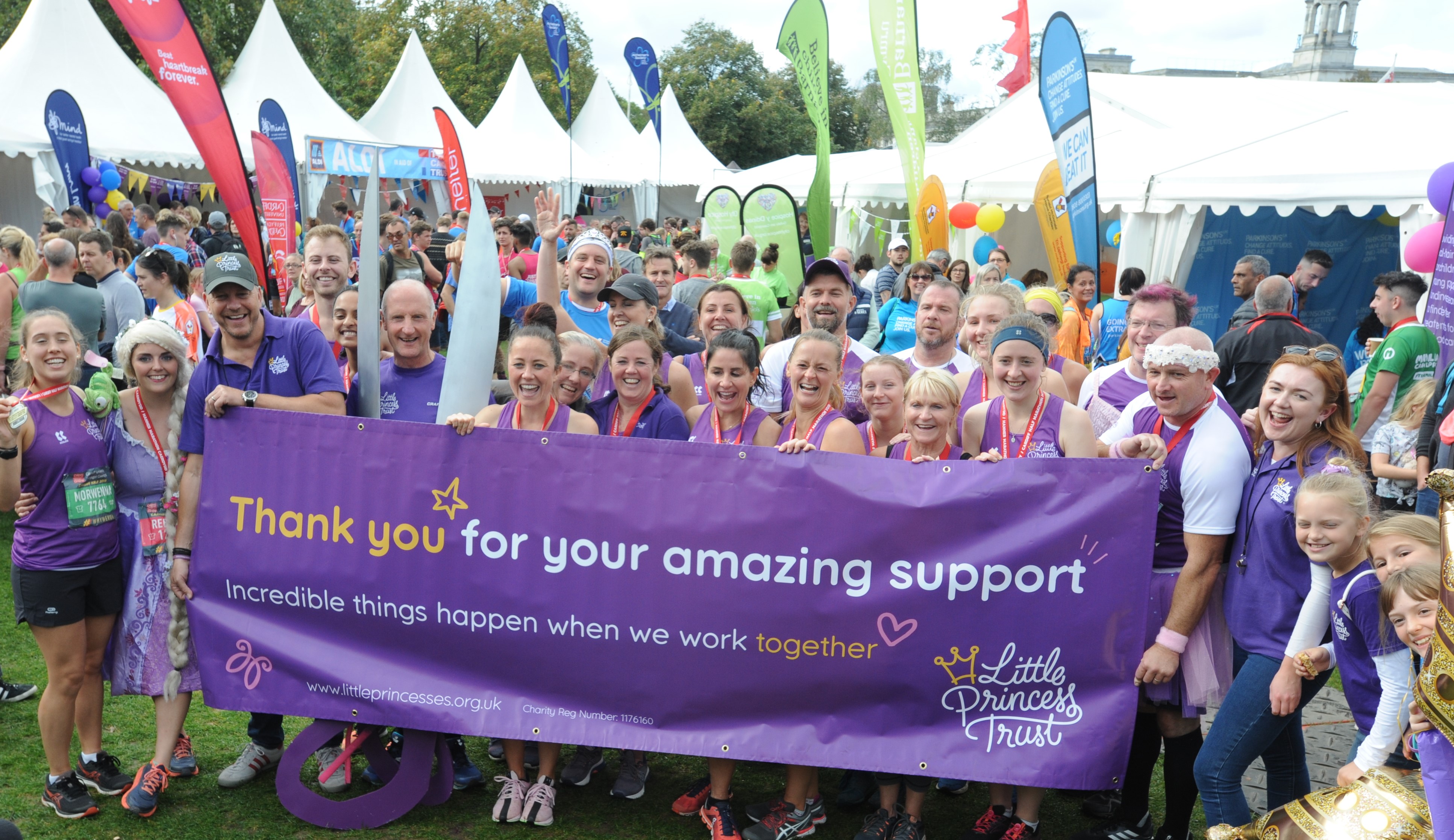 The Little Princess Trust is committed to take part and is a fully signed up as a 'platinum charity' partner.
This means that each of those who join our running team will receive a purple LPT vest, water bottle and support from the loudest cheer squad in Cardiff.
Tickets
The entry fee is £25 and everyone running for LPT is asked to raise £250 for our charity to ensure we can continue to bring Hair and Hope to children with cancer.
We have 100 spaces on our team for Cardiff and would love you to join us on October 3, 2021.
Booking your spot is simple and straightforward. Just make your registration payment: by clicking here and, upon receipt of your registration payment, an application form will be emailed out to you. Just fill this out and you will be part of Team LPT!
Anyone with questions or wanting further information can always email us direct via events@littleprincesses.org.uk or call 01432 352359.