London-Paris cycle ride
Cycling dreams will come true for a group of riders hitting the road for The Little Princess Trust. Tour de France owners ASO have linked up with leading events company HotChillee to host the London-Paris ride - and LPT is the official charity partner!
This all means that you can join our team and wear LPT's purple colours on the unforgettable 500 kilometre-ride which is spread out over three stages.
The unique cycling experience culminates with participants riding the iconic laps of the Champs-Elysees under an official race escort hours before the Tour de France professionals.
The three-day event begins in London on July 15, 2021, and riders are fully supported all the way to the French capital.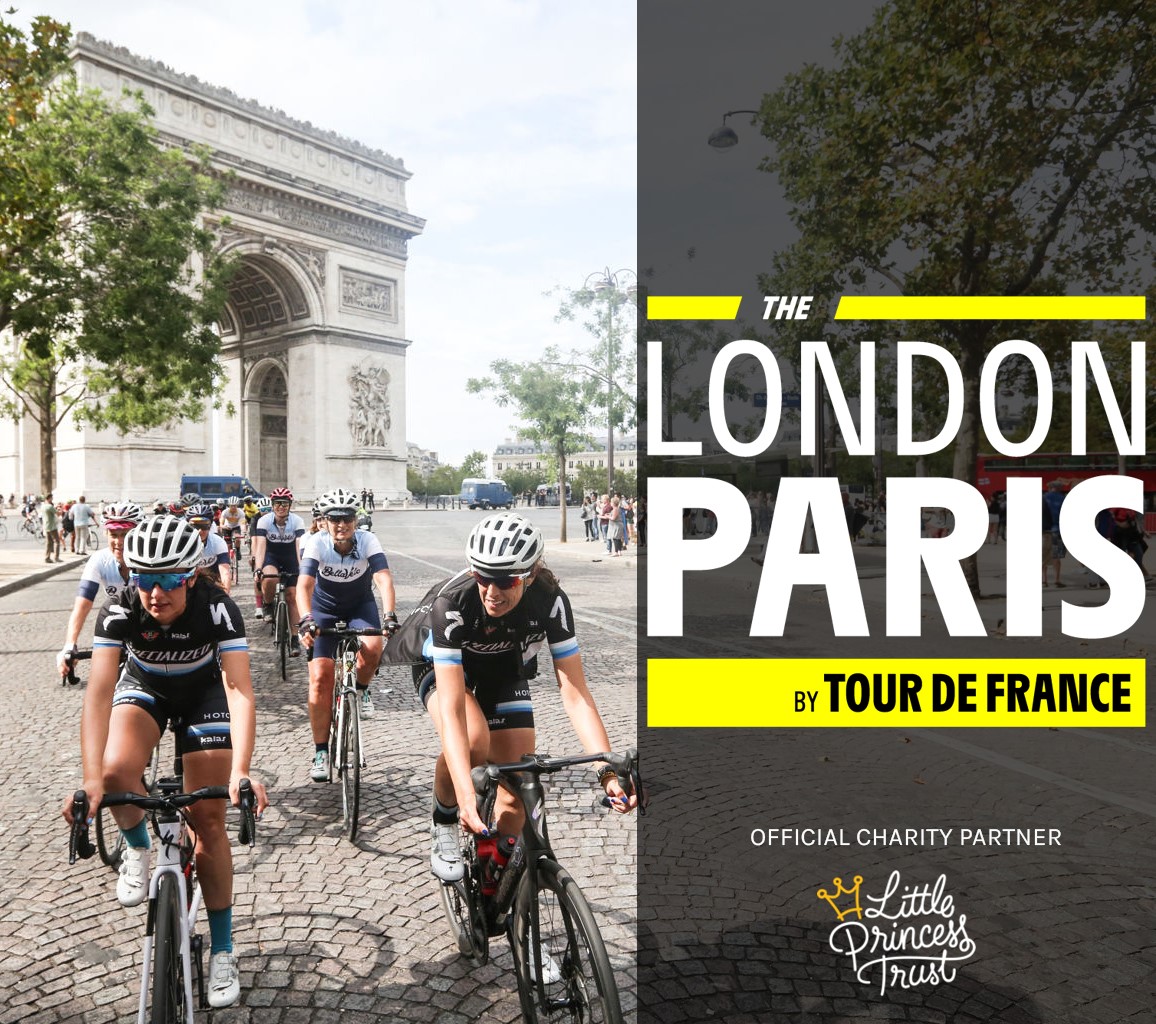 As the official charity partner, The Little Princess Trust will have a team of 60 riders taking part. Places are open now to cyclists of all abilities as entrants are split into groups based on their average speeds.
This exciting collaboration will undoubtedly shoot to the top of the bucket lists of cycling enthusiasts across the globe.
Sven Thiele, the HotChillee Founder who has taken part in previous London-Paris events, said: "Arriving in Paris on closed roads in a peloton of 350 still gives me goosebumps whenever I think about it.
"So riding the closed course of the Champs Elysees under race escort as the Tour de France crowds build will be an experience I cherish forever."
In the event that the ride will be cancelled due to Covid-19, full refunds will be given.
Tickets
Those taking part for The Little Princess Trust pay a reduced entrance fee of €1,320. We are also asking those in our team to each raise a further £1,000 to help us continue giving Hair and Hope to children and young people by providing wigs and funding vital research into childhood cancers.
Entrance costs cover hotel accommodation, baggage forwarding, post-ride massages and services such as medical support and Eurostar return to London.
To sign up now for The Little Princess Trust team, click here while for more information on this trip of a liftetime, visit London-Paris